Anti-Nuke Movement Should Include Job Security from the Get-Go
We are writing in response to Marty Jezer's online Labor Notes article Nuke Plant Wins by 'Caring about the Community'. First, we want to acknowledge the good work that Marty has done. He has often used his time, energy, and writing to support expanding and strengthening workers' rights in Vermont.
However, we disagree with his take on the job security aspects of the town meeting votes on whether to shut down the Vermont Yankee nuclear power plant in southern Vermont.
As members of the Vermont Workers' Center (part of Jobs with Justice), we worked in solidarity with Yankee workers during their last contract fight and, to a very limited degree, against the town meeting vote. We did this for the same reasons we have worked with nurses aides, nurses, service and maintenance workers, town employees, printing workers, lumber workers, teachers and school support staff, utility workers, drivers and others seeking to organize, settle a fair contract, or on strike: solidarity.
The March town meeting votes were an attack on the Yankee workers. It was not done in a way that helped build a movement to bring environmentalists and workers together - instead it further unnecessarily divided us.
In a non-binding vote in nine Vermont towns on town meeting day, voters were asked to support a resolution urging state officials to work for the plant's shutdown and to oppose the extension of its operating license and its sale to the Entergy corporation. By opposing this measure through ads and other activities that swung the vote, Marty writes, the IBEW Local 300 members were making common cause with a corporate system that does not care about their job security. Yankee employees, he writes, will find more support for their job security from anti-nuclear activists than from Entergy. How would the IBEW members know that? How has it been demonstrated?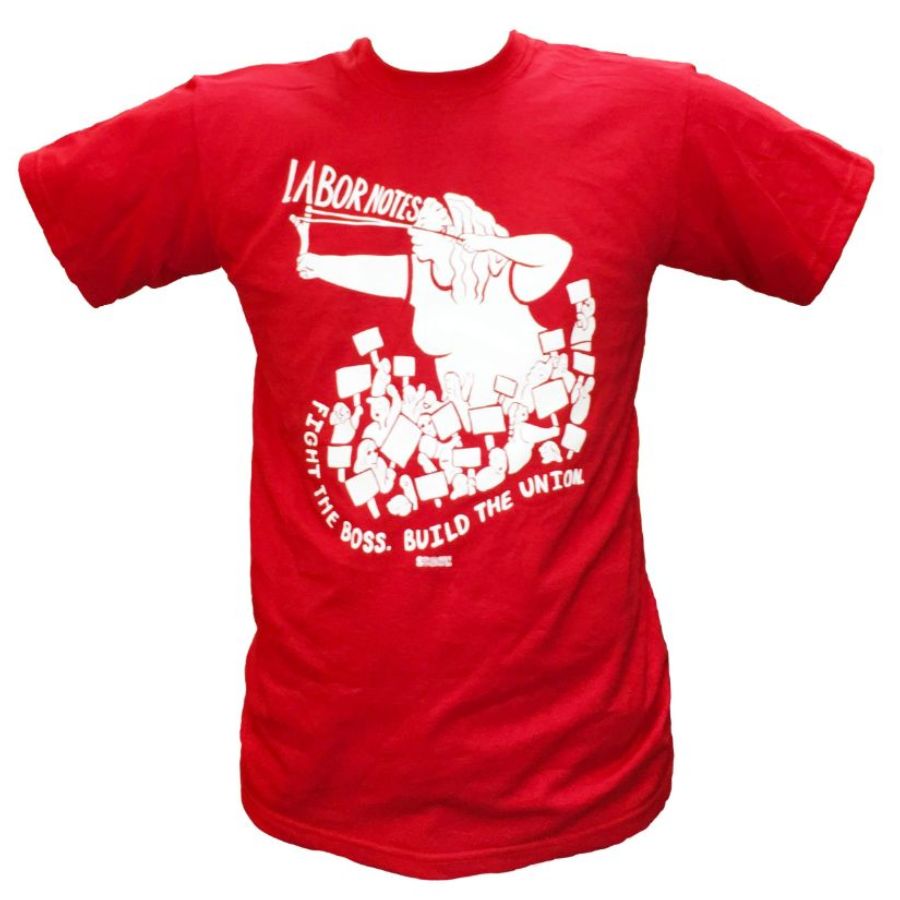 According to Local 300 members and staff, none of the anti-nuke activists came to them to explain their campaign. No one talked about retraining funds or plans for what would happen to employees of one of the largest employers in southern Vermont - an area that has already been hit hard recently by the loss of some its biggest employers. These include long-time large employer the Book Press, shut down by a Quebec-based multinational, and the news this week that C&S, virulently anti-union and also one of the biggest employers in the area, will be shifting some jobs to New Hampshire. No, what the IBEW members did makes good sense: faced with a vote urging the shutdown of their plant, and with no transition program in place or even an expression of solidarity from anti-nuclear activists, they organized to defend their jobs.
Marty writes that he wishes "there was a way of translating this victory into public policy. Alas, protecting jobs and concerns for the local economy is, I hardly think, a corporate priority. The idea of neighborliness, community solidarity, and job security for working people was nothing more than a very effective public relations device."
Another lesson might be that building an anti-corporate movement that begins the movement away from reliance on nuclear power and to a sustainable economy should include working people and their needs from the beginning - not as an afterthought when workers take action to protect our interests as workers.
A more promising approach that could bring environmentalists and workers together is reflected in a fall 2001 Vermont AFL-CIO resolution supported by IBEW Local 300: "WHEREAS, while a sale of Vermont Yankee is pending, regardless of the outcome, the transfer of ownership or the closing of Yankee may result in displacement of workers. A Renewable Energy Fund would include funds to provide for a Just Transition (assistance and job training) for affected workers. WHEREAS, a Renewable Energy Fund started with revenue from the Yankee sale would seek to lower energy costs, create jobs, and make Vermont more energy independent. Such an economic development plan could help make Vermont a leader in renewable energy and energy efficiency technology, keep more of our energy dollars in state, and create good paying jobs."
The unfortunate fact is that many of our jobs are based on industries that are not currently environmentally sustainable or are simply inhumane due to the priorities of capitalism: trucking, autos, construction, non-sustainable logging, industrial farming, weapons manufacture...the list goes on. But in seeking to transform our economy, we must recognize that people need not only a healthy environment, they also need to earn a living. And unless the two of them are consciously twinned as a priority, it should come as no surprise when workers mobilize to defend their jobs against a threat.
The authors are members of Vermont Workers' Center Coordinating Committee.