Model Organizing Campaign Doubles Union Membership in Nine Months
A nine-month Laborers Union organizing campaign in the asbestos removal industry has increased the unionized sector of the industry in New Jersey from 15 to 65 percent while organizing over 300 asbestos removal workers. In the process, the membership of Laborers' Local 1030 doubled. The local now represents 650 asbestos, lead, and hazardous waste workers in New Jersey.
This was the first industry-wide construction organizing campaign initiated by the Laborers Eastern Region Organizing Fund (LEROF), a regional organizing department covering New York City, New Jersey, and Delaware.
Traditionally, construction organizing has relied on NLRB elections and targeted a single contractor. In contrast, LEROF organizers targeted the entire industry-60 non-union contractors and 500 non-union workers-and used a non-NLRB election strategy. By targeting the industry as a whole, organizers sought to elevate standards and conditions across a significant share of the industry in a short period of time. In 1996, the Laborers organized the asbestos and demolition industries of New York City using a similar strategy.
What were the reasons for the success? Rank and file organizers and shifting enormous resources to organizing. The union allocated over $600,000, assigned 15 organizers, and appointed LEROF organizer Juan Mazlymian, a 12-year asbestos worker in New Jersey, as deputy supervisor of Local 1030.
Asbestos removal is one of the most dangerous occupations in the construction industry. Pay is low and the work is harsh and dangerous. As a result, asbestos removal contractors for years have relied heavily on immigrant workers.
The non-union workforce consisted largely of Spanish- and Serbo-Croatian-speaking immigrants.
MEMBER ORGANIZERS
The 15 member-organizers assigned to the campaign included several with previous work experience in the asbestos abatement industry. Their knowledge of the industry and ability to speak multiple languages were invaluable when it came to making job site visits and house calls.
The campaign began in March 2001 with a house calling "blitz." By April, organizers had visited over 1,000 workers, with roughly 750 signing union authorization cards. Workers cited poor safety, few benefits, and employer failures to pay proper prevailing wages on public work.
PRESSURE CAMPAIGN
Having established contacts in several companies, organizers began a pressure campaign that lasted from April to November. Multiple job actions and strikes against several different contractors occurred on a weekly basis.
One of the first targets was D&G Painting, a Serbian-owned firm based in Paterson, which was removing asbestos at the New Jersey Department of Labor.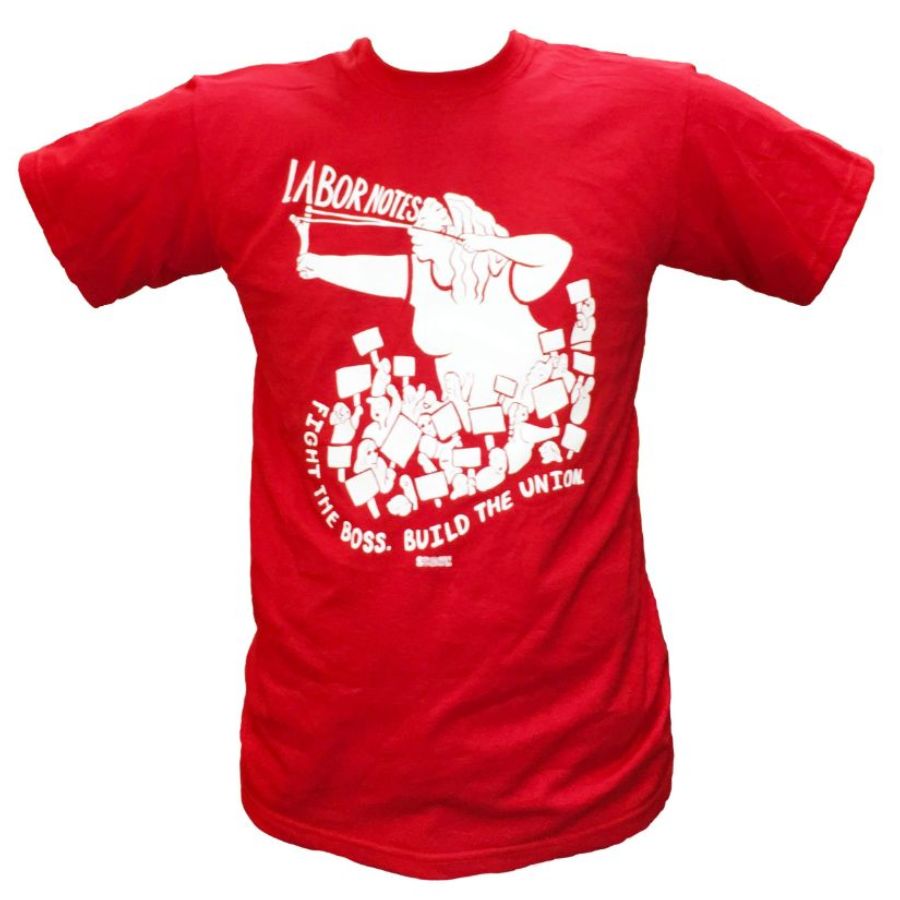 Through house calling the worker-organizers discovered that D&G Painting was not paying the proper prevailing wage. The workers also informed us that the owner, Dragisa Terzioski, had several outstanding lawsuits and a 1984 criminal conviction for which he spent four years in jail. In addition, D&G Painting had several outstanding liens from the state for failure to pay taxes. LEROF researchers documented the prevailing wage violations, lawsuits, and other citations/liens in a comprehensive "protest packet" which the union gave to the DOL and other clients where D&G Painting was bidding for work.
Organizers then planned a rally in front of the DOL building in Trenton. Over 200 workers and union members turned out. The rally featured three 25-foot inflatable rats placed on the lawn of the DOL.
Several days after the rally, D&G signed a collective bargaining agreement and five Serbo-Croatian-speaking workers joined Local 1030.
In addition, worker testimony provided the basis for several charges filed with the NLRB and OSHA. Unfair labor practice charges were filed with the NLRB after a group of Stealth workers-all Latino-refused to eat their lunch in the containment area where the asbestos is removed. The workers walked out in a concerted fashion and were fired later that day. The union filed charges with OSHA as well because it is a violation to eat lunch in a containment area.
FREE TRAINING
A group of 15-20 asbestos contractors based in Paterson controlled approximately 50 percent of the total work done in New Jersey. A majority of the non-union Serbo-Croatian-speaking workforce also lived in Paterson. In order to break this sector of the market, the union opened a satellite training school in Paterson and offered free asbestos refresher courses taught in Serbo-Croatian.
Local 1030 also created a newsletter printed entirely in Serbo-Croatian and distributed it throughout Paterson. Combined with the pressure campaign described above, Local 1030 successfully signed five contractors and organized 60 workers.
By the end of November, Local 1030 had signed 44 asbestos abatement contractors to their full collective bargaining agreement.
Under the union contract workers won a $5-7 an hour pay increase, contractor-paid health insurance and pension, and improved safety conditions. Most important, the presence of a shop steward and a grievance procedure help ensure that workers maintain a voice on the job.
"It was immigrant workers who helped build the Laborers' International Union of North America in the early 20th century, and new immigrant workers will play a key role in revitalizing the labor movement as a whole in the 21st," said Juan Mazlymian.
David Johnson is a Laborers organizer and director of the Laborers Eastern Region Organizing Fund.