California Nurses Beat Kaiser Win 18 Union-Selected "Patient Care Cops"
After a hard-fought, very public, 18-month campaign for a union contract that protects nurses' jobs and patients' care, the California Nurses Association declared victory in late March. CNA leaders tentatively approved a settlement with the giant HMO Kaiser Permanente covering 7,500 nurses in northern California hospitals and clinics. Nurses will vote on ratifying the contract in April.
Nurse activist Al Bartel says Kaiser finally "realized our position in the public eye wasn't going to change."
The agreement stops a string of pay and benefit concessions forced on other Kaiser unions in the last few years. It provides three percent raises each year and maintains benefits. The company's proposal to combine sick time and vacation into the hated "paid time off" was defeated, as was its proposal to pay nurse practitioners salaries instead of hourly pay.
The CNA beat most of Kaiser's demands for two-tier wages, although new nurses in two areas, Sacramento and Santa Rosa, will start at a lower scale and take several years to catch up.
QUALITY LIAISONS
On one of the CNA's key demands, action to protect the quality of health care, the nurses won 18 new "quality liaison" positions.
"When we started bargaining this contract, Kaiser said quality of care was none of our business," said bargaining team member Joan Bloom, a nurse practitioner in Oakland. "They gave us the names of government agencies and said call them--which we did, and it almost got them shut down, there were such big problems."
Under the new contract, CNA will choose nurses for the quality liaison positions. Kaiser will pay these nurses to work part-time in their regular jobs and part-time examining quality of care. The liaisons-–"patient care cops" one activist called them--will consult with staff nurses and CNA's existing committees to identify problems and push for solutions.
Bartel, CNA's statewide bargaining chair who sat in on Kaiser talks, says he was "stunned when they agreed to the liaisons because they know us. We won't put forward people they can intimidate.... The language says if we disagree [on liaisons' issues] we can go public with information. They're clear from our history that will happen."
CNA Executive Director Rose Ann DeMoro said the union put up an "enormous fight" to resist Kaiser's calls for confidentiality, and that is a fundamental difference between this contract language and some committee structures. "Once you enter that game of keeping corporate secrets you're not on the side of the public. We're there as an advocacy group for patients; our intent is to try to rectify problems internally without putting down our weapons.... If RN's are gagged, the game's over."
DeMoro says the nurses' stand stopped a "feeding frenzy" on Kaiser unions' pay and conditions across the country. A few days before the Kaiser-CNA agreement was announced, the HMO struck a mid-contract deal with SEIU Local 250, whose 14,000 northern California Kaiser workers accepted a wage freeze in 1996. After two days of bargaining, Local 250 got the same three percent annual raises as CNA; no other changes were discussed.
PARTNERSHIP
The CNA and Local 250 are banner-carriers for two widely different strategies for health care workers. Local 250 joined the AFL-CIO's "partnership" with Kaiser last April, hoping to improve quality of care through a joint committee structure. The AFL-CIO hopes to wield influence in those committees through unions' ability to sell Kaiser coverage to members--not through workplace actions.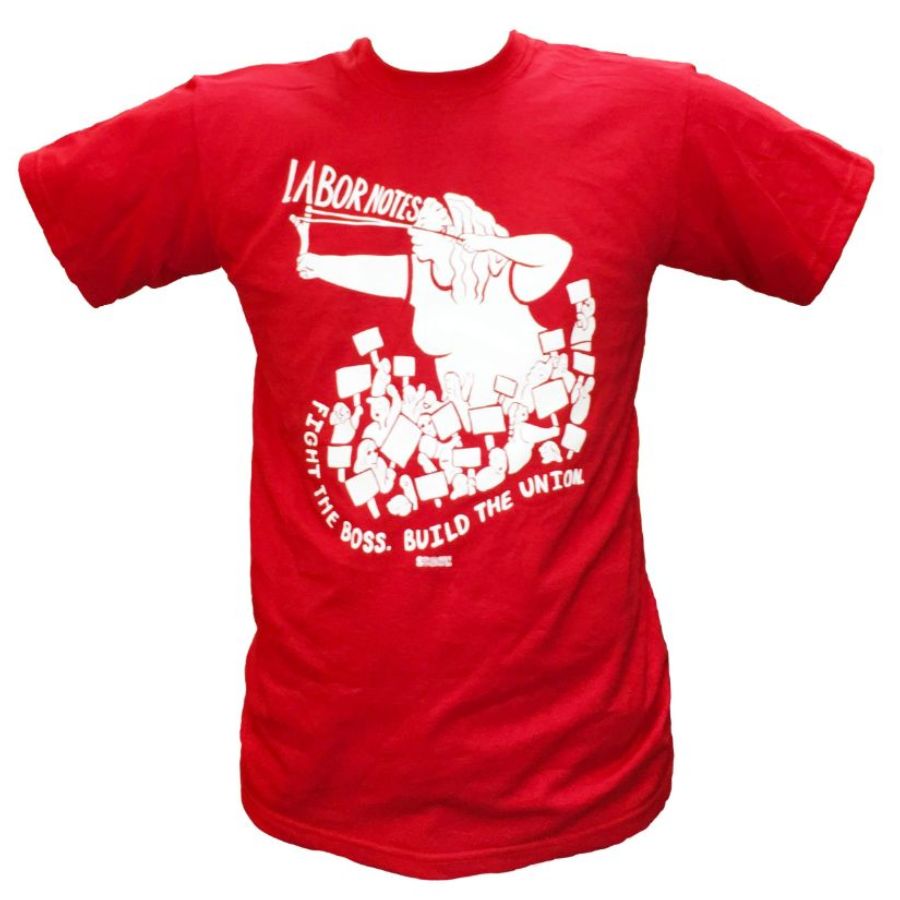 The CNA refused to join the partnership, citing its confidentiality clause among other concerns. Instead the nurses stuck to collective bargaining, augmented by six one- and two-day strikes and a vocal public campaign on quality of care issues.
Local 250 President Sal Rosselli said in a press release that SEIU leaders attribute their new raises to "our participation in the national partnership with Kaiser." After urging his members to cross CNA picket lines in four short strikes since last summer, Rosselli in March wrote a letter to Kaiser urging it to settle with the CNA. The AFL-CIO cites that letter as evidence that the CNA-Kaiser agreement is itself a result of the partnership.
Says DeMoro, "Kaiser had to save face for the partnership. We're glad to see them do that by giving other workers something. Nurses--98 percent of them women--held the line through militant, collective action."
CNA leaders say Kaiser's main strategy was trying to isolate the union. The partnership helped management portray CNA as "so radical as to be at odds with the rest of organized labor," in the words of an internal memo obtained by the union.
"They underestimated non-partnership unions and they under-estimated the public," says DeMoro. "People care about themselves and the care they'll get when they walk in the door--not some partnership.... Traditional unions don't cross picket lines. It really disrupted their strategy" when other unions expressed solidarity. For instance, the UAW placed newspaper ads supporting the nurses.
NOW THE WORK BEGINS
CNA leaders say the same education and involvement that built unity during the contract struggle will prepare nurses to make the new language work. In the five years before the contract campaign, "we did a phenomenal job of telling members everything we know" about corporate health care, says Bartel. "You could pull anybody off the picket line and they could give the issues.... This contract is not the end of anything at all."
RN Kay McVay agrees. "The biggest challenge of any union quality committee is keeping clear they're not in management. Kaiser will try to push them not to report to the [union], but our people will participate with" CNA's professional performance and acuity committees.
McVay is retired after 40 years as a nurse but is still active on the CNA's Joint Area Bargaining Council. The JABC, which includes elected representatives from each of 56 CNA-represented Kaiser facilities, elected the CNA bargaining team and will select the nurses for the new quality liaison positions.
McVay predicts many of the 18 quality liaisons will be members of the Kaiser bargaining committee and other nurses who gained an increased sense of power through the union campaign and strikes. One such activist is Joan Bloom, a bargaining committee member who says, "For me the whole thing has been life-changing. We took on this big corporation and won."
Bloom says the first issues the quality liaisons are likely to take up will be "staffing, staffing, staffing.... We're seeing a lot more patients than we feel comfortable handling. Nurses are working really hard to not miss anything; we're so rushed we're leaving out a lot of the caring that people need."
Hospitals are increasingly replacing RN's with less-trained, unlicensed assistants. At Kaiser, these nurse assistants are represented by Local 250, which has charged the CNA nurses with taking an elitist view towards their members.
"We understand their value," says Bloom of nurse assistants. "There's plenty of work for everybody. We want to work with them."