UAW Strike Against Johnson Controls Targets Vast Non-union Auto Parts Sector
"No Justice, No Seats! No Justice, No Seats!" shouted the crowd standing in the driveway.
It was before sunrise on a bitterly cold morning in Plymouth Township, Michigan, part of Detroit's far northwestern suburbs. On land that until recently had supported farms and forests, suburban industrial parks had sprouted, bringing low-wage, non-union jobs to a new generation of auto workers.
But on this morning, the glare of diesel-powered floodlights behind the Huffmaster security guards revealed an empty parking lot around one of these plants. The name out front said Johnson Controls.
The name on the picket signs said UAW. It was the first day of their first strike. Three hundred workers at this factory--and 200 more in Ohio--had walked out after negotiations for their first contract had failed.
Nearly 2,000 auto workers, newspaper strikers, and other supporters had joined the picket line to ensure that no automobile seats would be produced that morning at Johnson Controls.
Their bigger goal was to reverse the process that is changing the auto industry from a bastion of good-paying, unionized, if not always enjoyable jobs, into a haven of low-wage, non-union employment.
This process is driven by the outsourcing that the Big Three auto makers have copied from their Japanese counterparts.
Twenty years ago, when Ford, Chrysler, and GM made most of their own components, two-thirds of the auto industry's blue collar workforce was unionized. Now, Chrysler buys 70 percent of its parts from outside suppliers; Ford and GM lag only a little behind. Less than a quarter of those outside suppliers are unionized.
The result? According to Census Department figures, 40 percent of the auto industry workforce in 1990 was "low-wage," up from 17 percent in 1975.
TURNAROUND?
Over the years, the United Auto Workers has negotiated complex formulas--Job Opportunity Banks; Guaranteed Income Stream; Guaranteed Employment Numbers--to save the jobs or wages of a portion of its Big Three membership, but it has done little to organize the outsourced jobs.
Many UAW members hope that the struggle at Johnson Controls will be the beginning of a turnaround.
Johnson Controls is one of the top suppliers to the auto industry, making everything from cupholders to satellite navigation systems. Last year it made 36 percent of the seats for cars produced in North America; it is aiming for 45 percent of that business next year. Its just-in-time seat factories are mostly non-union, paying about half of Big Three wages. These plants also pay about $3 an hour less than the unionized plants operated by Lear Corp., another independent seat maker.
The UAW is demanding that Johnson Controls pay wages of $12 to $15 an hour, similar to Lear's. The current pay scale is $9 to $10.50.
The wage differential gives Johnson Controls a big advantage that it wants to keep. The company was prepared to use replacement workers to continue production when the UAW struck the two plants January 28.
For that reason, UAW Region 1A Director Bob King organized his members to join the early morning picket line at the plant in Plymouth, which makes seats for Ford's fast-selling Expedition sport-utility vehicle. The other struck plant is in Oberlin, Ohio, where seats for Ford's Econoline van, a slower-selling vehicle, are made.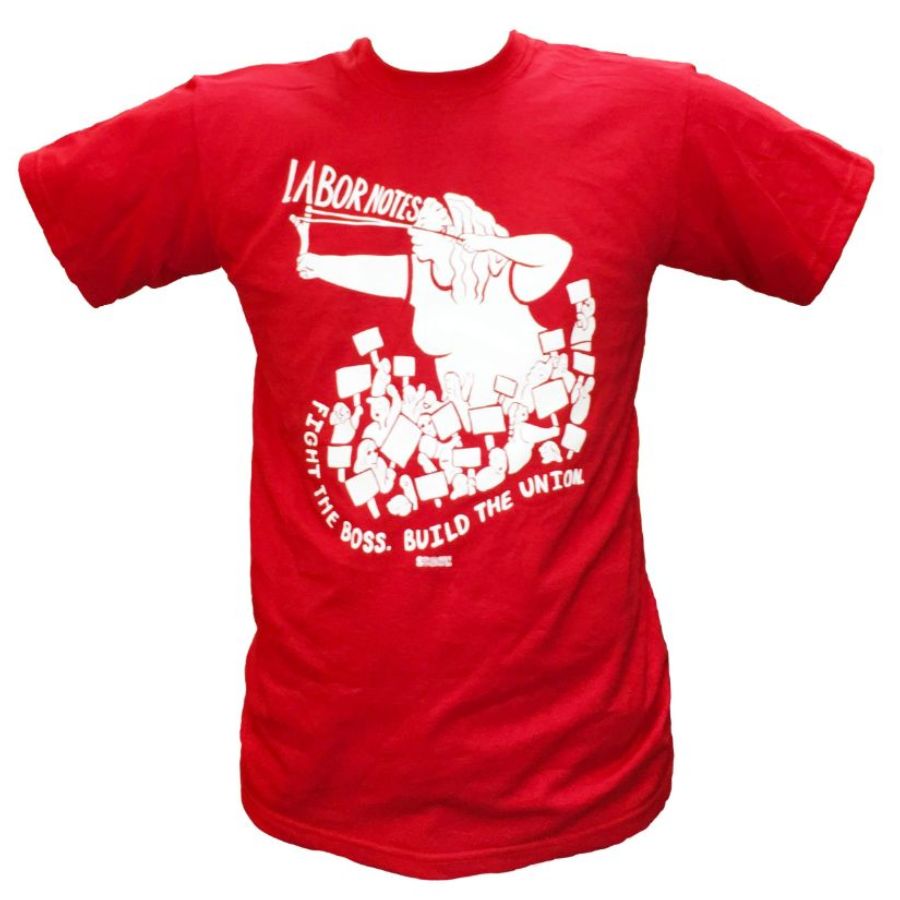 In Plymouth, security guards--at least one of whom seemed to be carrying brass knuckles--stood in the driveway while police from several cities waited nearby.
According to the Detroit Sunday Journal, "Ford officials were told that if riot-clad police let trucks loaded with scab-produced seats out of the company's plants, pickets would move to Ford sites."
Ford promptly notified Johnson Controls that it would not accept any scab-made seats. A Ford spokesperson attributed the decision to the relationship Ford has developed with the UAW; he said Ford was not about to sacrifice that relationship for a short-term gain. Surprised, Johnson Controls stopped trying to produce the seats and sent the scabs home.
FORD'S PROFITS
The strike is proving very costly to Ford. Industry observers say that the company makes a profit of $10,000 on each Expedition--or up to $9 million a day from the 850-900 Expeditions its Michigan Truck plant produces daily.
Ford has been selling Expeditions as fast as it could build them; it had only a 26-day supply before the strike, compared to the industry standard of 60 days. That means Ford can probably not make up for lost production.
The company kept building seatless Expeditions and Econoline vans for 10 days after the strike began. But on February 6, when it ran out of room to park them, Ford stopped production of both vehicles.
Notwithstanding Ford's commitment to a good relationship with the UAW, Ford and Johnson Controls began scrambling to find a way to resume seat production.
Ford began building the Expedition's front seats at its own Chesterfield, Michigan factory on the other side of Detroit. Chesterfield is Ford's only remaining seat-producing plant.
According to Larry Reichle, former UAW shop chair at the Chesterfield plant, this was done with the permission of the UAW international leadership. Reichle also said that Johnson Controls had sent engineers to Chesterfield to help get production out.
A leaflet issued by current plant chairman Carl Klein said that Johnson Controls "will not profit...in fact they will lose money" if the Chesterfield plant does the seat work. "This puts pressure on [Johnson Controls] to settle with the UAW."
Reichle, angered at the UAW's cooperation with this scheme, has written numerous leaflets urging the membership not to volunteer for overtime to build Expedition seats. He said the strikers' leverage--not shipping the seats--was lost when Chesterfield started doing the work.
Over the years, the Chesterfield plant has lost much of its work to Johnson Controls and other suppliers. Now, many UAW members feel that by building Expedition seats, they are retaliating against Johnson Controls for stealing their jobs.
In a letter to members, Reichle pointed out that "we have been losing our bids for future work because our wages are so much higher than Johnson Controls or Lear Seating... If we break the Johnson strike by building their seats," he asked, "do you really think that Ford will give us the job? I doubt it."
UNION-MADE
Ford has crafted a circuitous arrangement for building the middle and back seats for the Expedition. First, according to the Wall Street Journal, Johnson Controls trucked machinery from its struck Plymouth plant to its plant in Cadiz, Kentucky which is organized by the United Steelworkers.
With that equipment, workers at Cadiz were to build frames for the rear seats. The frames were then to be shipped to a Lear plant in the Detroit area, where UAW members would make the finished seats.
Asked about that arrangement, a spokesperson said the UAW would have no comment.