NJ State Workers: Pay Cuts Won't Solve Budget Crisis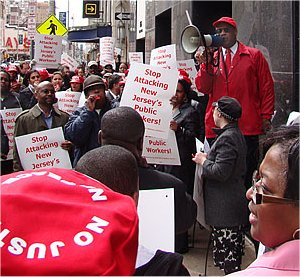 Glenda Simmons might default on her student loans. Jeneine Abernathy says her fellow child-welfare investigators live one paycheck at a time. Theresa Saunders has already exhausted her sick days recovering from chemotherapy.
None of the three New Jersey state workers say they can afford a pay cut.
But all three are Communications Workers (CWA) Local 1037 stewards, and have channeled their anger over personal circumstances into a resistance by thousands of their fellow state workers to their governor, Jon Corzine.
He plans to close a yawning budget gap in part by forcing them to forgo a pay raise and take almost three weeks of unpaid time off. CWA members are dogging Corzine's steps as he travels the state, throwing picket lines up outside his events.
They coordinated lunchtime rallies April 7 at dozens of locations statewide that brought thousands of outraged members onto sidewalks and highway overpasses. The union says the governor has begun trying to hide his public schedule.
"If Corzine gets this furlough and breaks this contract, he can get away with anything," said Golden Brown, a Local 1037 steward who processes disability claims. "If we don't block it now, we may not have a union in the future."
SPOILING FOR A FIGHT
The concessions were announced unilaterally as Corzine pushed extraordinary powers through a secretive meeting of the state's civil service board in late March. Hundreds of CWA members crashed the meeting, where four union officers were arrested after they disrupted the proceedings, calling them undemocratic.
Corzine is insisting state workers take up to 14 furlough days by next summer, equal to about a 5 percent pay cut for the average state worker, who makes $51,000 a year. Together with their disappearing raise, the cuts mean state employees would sacrifice about 8.5 percent of their pay.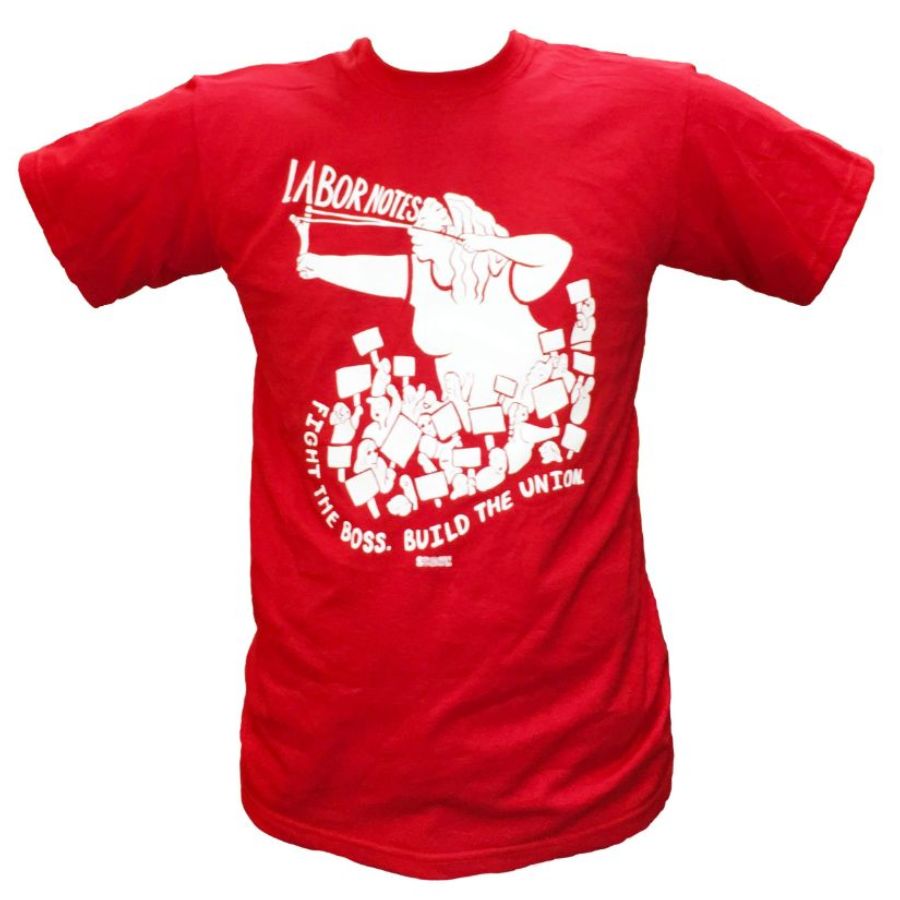 CWA officers point out Corzine's budget proposes a much lower burden for far richer residents. Someone making $550,000 a year would pay only an additional $625 in the state's new tax structure—about one-tenth of 1 percent of their total income.
"We don't think we can avoid the pain entirely," said Alan Hardy, a programmer in the state's IT department in Trenton and secretary of Local 1032. "But right now it looks like we're being tortured and other people are being whipped with a wet noodle."
New Jersey laid off 7,000 employees in the last three years, piling even more work on the remaining state workers, who accepted greater health care costs and pension contributions in their 2007 contract.
The state faces a $3.2 billion budget shortfall. Sending state workers home without pay and freezing their pay for a year would save the state only $418 million. Corzine has said he will lay off 7,000 more state workers if unions don't agree to the pay cuts, which they have also gone to state court to prevent.
UNPAID TIME FOR ALL
Furloughs for public workers have become the weapon of choice for state and local governments facing difficult budget choices. California won a court fight in March to furlough 238,000 workers two days a month, a model copied by governors around the country.
Fifteen states have imposed or are considering forcing state workers to take unpaid time off. Economists project that the recession has lightened state coffers by $109 billion thus far.
Corzine's furlough demand has emboldened the smallest municipalities to try to cinch tighter budgets around their own public sector workers. Local 1032 President Patrick Kavanagh said one small town with a few dozen union workers demanded a 20 percent pay cut through weekly furloughs.
Animosity toward the Democratic governor, who negotiated the 2007 contract—and whom CWA worked hard to elect—runs deep.
"I spent Election Day on the year he was elected reminding people to get out and vote," said Linda Cabalar, who works with developmentally disabled people. "It's very frustrating. We gave up plenty in negotiations in 2007, and it meant nothing—now we're doing it all over again."