Buffalo Book Party: How to Jump-Start Your Union
Event at a Glance
Date
February 04, 2016, 6:00 pm
Location
Burning Books, 420 Connecticut St., Buffalo, NY 14213
Conference Flyer
Join Buffalo labor activists and our friends at Labor Notes for a presentation on How to Jump-Start Your Union: Lessons from the Chicago Teachers.
Featured speaker: Mark Brenner, coauthor and director of Labor Notes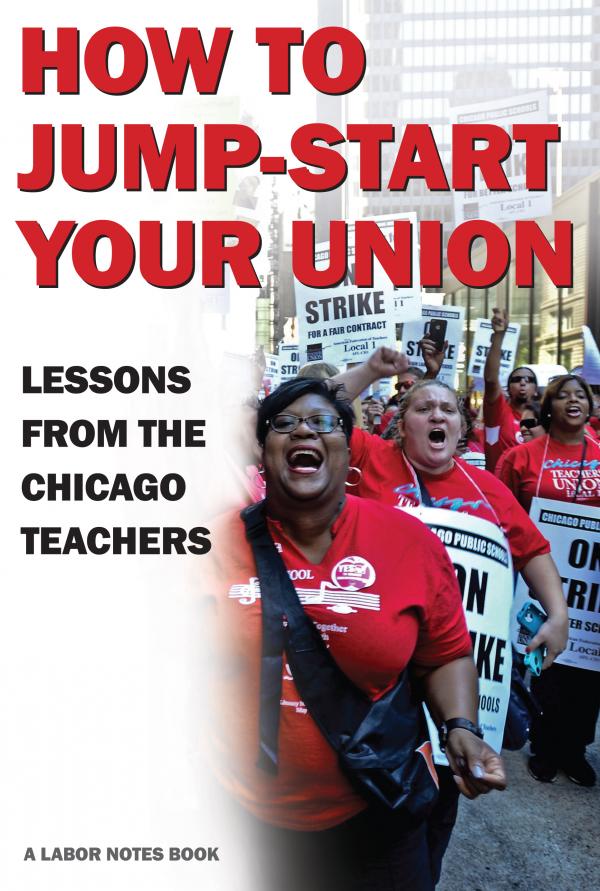 Thursday, February 4th
6:00 p.m. - 7:30 p.m.
Burning Books
420 Connecticut St.
Buffalo, NY 14213
Rank-and-file teachers in Chicago transformed their union from the bottom up and built an inspiring coalition with parents, students, and community members to fight for the "Schools Chicago Students Deserve."
Their week-long strike in 2012 made national headlines and heralded a new spirit of fighting unionism.
Labor Notes was there from the beginning, chronicling the organizing, the strike, and the lessons for union members around the country.
Come hear coauthor Mark Brenner talk about what we can learn from the Chicago Teachers and other recent organizing to put the movement back in the labor movement—including here in Buffalo!
For more info, email dan[at]labornotes[dot]org or call 718-284-4144.
Books will be available for purchase.
-----
About the book:
"How to Jump-Start Your Union should be a beacon to all rank-and-file members on how to bring democracy to their locals. It's a toolkit that shows how good old-fashioned hard work and faith in the membership can empower every frontline worker. The bird's-eye view of the CORE caucus carefully proves that issues are more important than elections and can serve to unite us. It is never all right to just complain."

—KAREN LEWIS, president, Chicago Teachers Union
"Labor Notes has done it again! Every unionist should read this book that chronicles how the new leaders of the Chicago Teachers Union organized their members, built strong support with the community, and waged a strike against formidable adversaries. But this book is more—it's a manual on how all unions can revamp to win justice, with lessons that every union can apply to their own situation."

—STEVEN ASHBY, professor of labor relations, University of Illinois at Urbana-Champaign
-----
What Is Labor Notes?


Labor Notes is a media and organizing project that has been the voice of union activists who want to put the movement back in the labor movement since 1979.
Through our magazine, website, books, conferences and workshops, we promote organizing, aggressive strategies to fight concessions, alliances with workers' centers, and unions that are run by their members.
Labor Notes is also a network of rank-and-file members, local union leaders, and labor activists who know the labor movement is worth fighting for. We encourage connections between workers in different unions, workers centers, communities, industries, and countries to strengthen the movement—from the bottom up.