Your Letters and Parcels Are Piling Up Thanks to the New Privatizer General
As a postal worker I've seen firsthand how new Postmaster General Louis DeJoy has changed mail delivery in his first months on the job, all in the name of "efficiency." The results aren't pretty.
DeJoy's cost-cutting initiatives in July began with the order that all trucks must leave on time. These trucks take the mail, for instance, from a mail sorting plant to a post office.
"On time" sounds reasonable, right? But in the real world, sometimes the mail isn't ready to go at the scheduled time—a batch is still being sorted, or hasn't been loaded onto the truck yet. DeJoy's order, enforced by letters of warning on violators who dared hold up a truck, meant mail was left behind. Some trucks even departed empty.
At the post office where I work, one morning all the letter mail for two zip codes was left behind at the plant. So it was loaded onto a later truck for a nearby post office, and a van was sent to meet it. All the trays were unloaded from the racks that held them, stacked on the van floor, driven to my station, unloaded and re-sorted. How is that more efficient?
MAIL LEFT BEHIND
Hundreds of mail sorting machines across the country were dismantled and shipped out, mostly to be scrapped. The reduced capacity has delayed mail and stretched out workdays. Operators at the Seattle processing plant have been working over 50 hours a week since some machines were removed. They used to process all the mail, every night; now mail is left unworked for the following day.
Another directive, which DeJoy later denied responsibility for, was a ban on overtime. With many offices short-staffed, no overtime would mean all the mail could not be delivered, and it would back up—which is exactly what happened in places where the ban was enforced.
Another initiative where I work, Expedited to Street/Afternoon Sortation (ESAS), changed the letter carriers' work day and actually generated more overtime. Instead of carriers sorting all available mail first thing, then delivering it all the same day, they were told to leave some mail behind to be sorted after they returned to the office, and it would be delivered the next day.
'DUMP DEJOY' CATCHES ON
Meanwhile, postal unions have been urging their members to lobby Congress for pandemic funding for the Postal Service; $25 billion in such aid was reportedly removed from the first stimulus bill at the behest of the White House. In June a call by the Postal Workers (APWU) to rally for postal stimulus money was answered in 20 cities.
But soon afterward, the combined efforts of Trump and DeJoy propelled the issue of postal funding into daily headline news, multiplying our support.
DeJoy has been a major donor and fundraiser to Trump and the Republican Party; he was selected by a Board of Governors entirely appointed by Trump. So when Trump attacked voting by mail and questioned the ability of the Postal Service to deliver ballots, DeJoy's disruptive moves set off a firestorm.
Democrats saw a conspiracy to steal the November election by sabotaging mail balloting during a pandemic. Suddenly local union officials from all four postal craft unions started getting calls from local and national TV, radio, and newspapers.
LARGEST-EVER DISPLAY
In August, 800 rallies were organized by MoveOn.org and allies to "save the post office from Donald Trump and declare that Postmaster General Louis DeJoy must resign." Days later, 300 more actions, organized by the APWU, Action Network, and other groups, urged Congress to supply the $25 billion and permanently reverse DeJoy's mail-delaying policies. Both sets of rallies sent out email invitations through large progressive databases.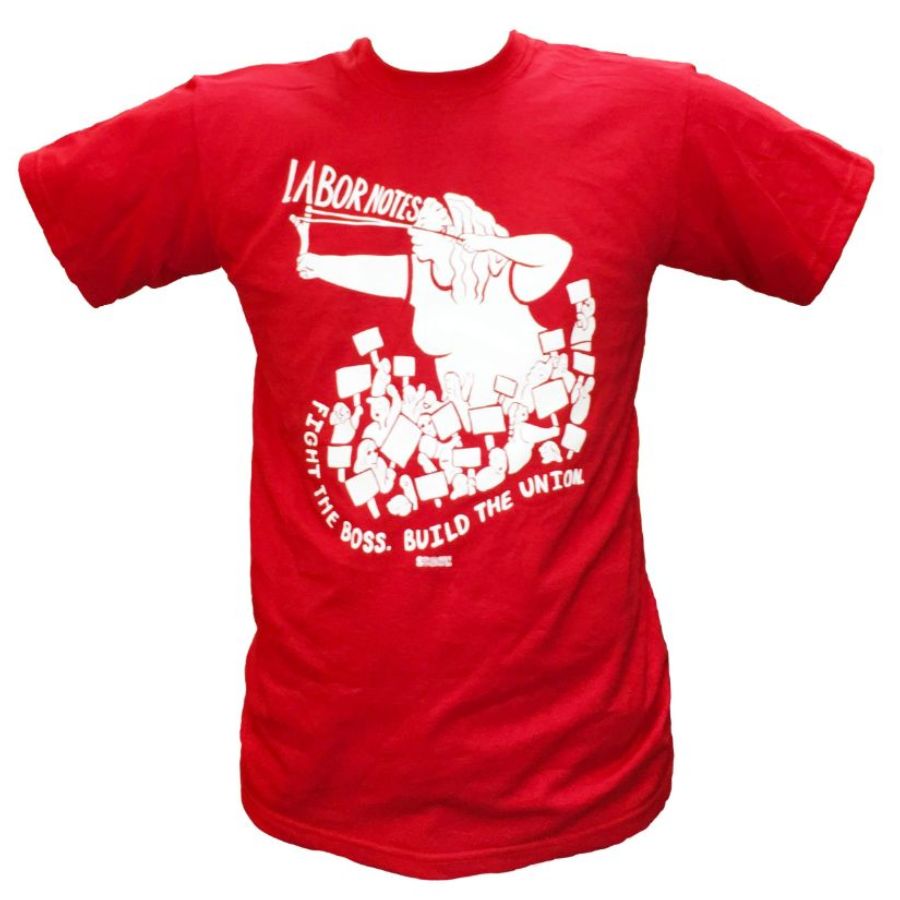 It was undoubtedly the largest-ever display of public support for the nation's Postal Service.
Forty members of the public showed up in front of my post office, many with homemade signs, to show their support for the post office and mail balloting. They waved at carriers leaving for their delivery routes, who honked and waved back. Since then, customers coming into retail units have been telling us "we support you, hang in there, thank you for the work you do."
At least the afternoon sortation plan seems dead, after a grievance by the Letter Carriers was settled.
And after state attorneys general announced a lawsuit against the Trump administration over concern with election interference, and both the House and Senate grilled DeJoy over his actions, he announced a freeze on some of his moves—at least until after the November election.
Last week a federal judge granted an immediate injunction to allow trucks to hold their departures until the mail is ready to go. USPS indicated it would comply, and backed this up in a talk that managers were instructed to give yesterday to all employees. Even some of the removed sorting machines have begun to reappear.
PRIVATIZATION THREAT
DeJoy's woes have continued to mount—first with a bill for back taxes for improper deductions, which he of course blames on his accountant, and now over alleged illegal campaign contributions, for which we can expect a congressional investigation. Surprisingly, Trump stated that he would be open to an investigation—perhaps a sign that he is willing to jettison DeJoy.
A modest amount of postal pandemic funding has only been discussed in September stimulus negotiations, and may not pass this year. The Postal Service is still in jeopardy. Without the emergency funding, the forecast is insolvency in 2021.
A Trump victory in November would supercharge efforts to privatize the postal service as well as attacks on union contracts and union power. But a victory by Biden—a corporate Democrat—is no guarantee of protection.
A congressional mandate enacted under President Nixon in 1970 requires the Postal Service to break even over the long term. Yet this makes no allowance for its role as a basic part of the nation's infrastructure—they don't require roads to make a profit! We have a Universal Service Obligation to deliver to all communities, rich or poor, rural or urban, even if an individual post office is not "profitable." That is a calculus that UPS, Fedex, and Amazon don't subscribe to.
The threats to the Postal Service are expected to resume after the election, when presumably there will be less of a spotlight on its operations. Cuts in retail hours, including closing during the lunch hour, had been announced in several states but then hastily withdrawn.
We can expect these and other service reductions to resume under our "efficiency"-touting boss from the private sector—followed by job cuts, of course. Fortunately, we now have an aroused set of allies.
David Yao is a full-time lead clerk and the vice president of the Seattle local of the American Postal Workers Union. Follow postal workers organizing to save the Postal Service, and find out how you can push the Board of Governors to dump DeJoy, on the Facebook page Save Our Postal Service.