First-Ever Layoffs Loom at Postal Service
The U.S. Postal Service faces a serious financial shortfall that is accelerating reductions in its workforce and raising the possibility of the first-ever layoffs of career employees.
Reduced mail volume, rising costs, and a newly enacted cap on rate increases all have taken a toll on the Postal Service's finances. A gradual shift to electronic communications and bill payment is shrinking the number of first-class letters, a mainstay of postal revenues. And the current economic downturn has led to drops in advertising mail volume.
Increasing fuel prices have been a big factor in worsening postal finances, compounded by a legal restriction enacted two years ago against raising the price of most services beyond the rate of inflation. The cap on rate increases was a major victory for the big mailing industry, but combined with rising costs, it has seriously squeezed the postal budget.
Unionized postal workers have not yet experienced layoffs, which have been confined to casual employees, a small percentage of the workforce.
Register by Friday and Save $30!: Labor Notes Conference, April 23-25 in Detroit
But Postmaster General John Potter, after reporting losses of $2.3 billion in the fiscal year ending September 30, informed the unions that 16,000 craft employees (out of approximately 600,000) are not protected by contractual, seniority-based no-layoff clauses.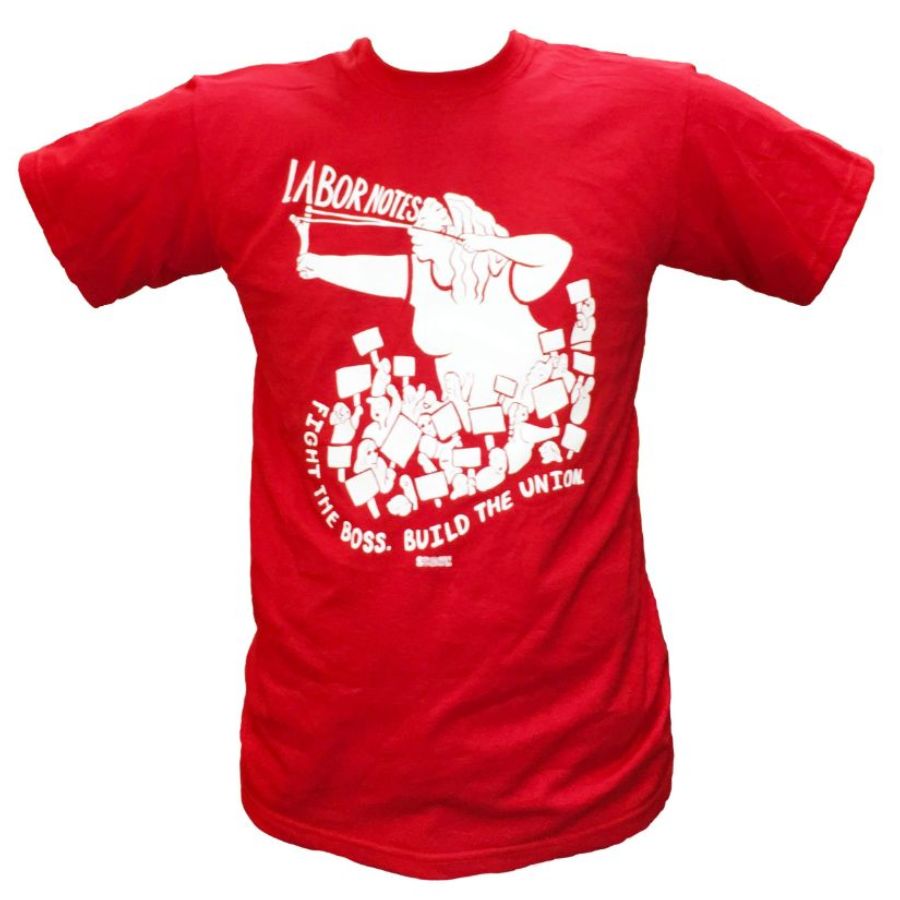 The Postal Service is offering early retirement which, based on acceptance rates thus far, will have around 7,000 takers. In early 2009, when the number of early retirees will be known and income can be assessed for the traditionally profitable fourth quarter, there's a chance that the first layoffs of craft employees may occur.
DAY SHIFT ENDANGERED
Cost pressures are having other effects. Most of the sorting and processing of mail already occurs between 3 p.m. and 6 a.m. But, without notice to the affected unions, postal plant managers have been told to plan for ending day shift operations. If implemented, this would force thousands of clerks (represented by American Postal Workers Union) and mailhandlers (National Postal Mailhandlers Union) out of the more desirable day-shift assignments.
The elimination of daytime jobs would disrupt the family lives and the physical health of those displaced, mostly high-seniority workers. APWU President Bill Burrus has speculated that this action is partly aimed at pushing them to retire.
One proposal to recoup costs would be to ask Congress for an exception to the rate cap, pointing to the cost of fuel. However, one union president has cautioned that too big an increase might further reduce business and drive the shift to e-communication.
The situation may encourage management, or the U.S. government, to push for more subcontracting or privatization, areas of longstanding battles with the unions. For example, the Postal Service recently asked for bids from private companies to outsource work carried out by its network of bulk mail centers. Unions have responded by pushing for favorable legislation, and by pointing out the disagreements on privatization between major-party candidates in the presidential and congressional elections.
Postal workers have been relatively immune from the concessions that have hit other industries. We now face a set of circumstances, termed "a perfect storm" by Burrus, that will challenge the ability of the unions to protect postal jobs, pay, and working conditions.
---
David Yao is vice president of the Greater Seattle Area Local APWU.