Telecom Setbacks Debated at CWA Convention
A pair of contentious resolutions marked the Communications Workers convention in the capital this week. One highlighted widespread discontent among local leaders and activists over fragmented bargaining and concessions in telecommunications bargaining last year, and the other shifted conventions from every year to every two, reflecting the union's financial troubles.
CWA's conventions look different from the many union gatherings that are scripted, sunny, and bland. Any delegate can walk to the microphone and propose action. Local leaders regularly challenge the direction of the union from the floor.
Debate kicked up this year over how the union will bargain for roughly 200,000 members at Verizon, AT&T, Frontier, Qwest, and smaller telecoms. David Blackburn of Phoenix's AT&T local proposed from the floor that the union centralize telecom bargaining under one vice president. The hope was to prevent whipsawing among the multitude of different contracts within the big telecoms and maintain something resembling a national pattern agreement.
Ralph Maly, an international vice president who's chaired various national bargaining teams at AT&T and other firms since 2002, was floated as the possible choice. He's preserved retiree health care in past contracts, a sore point for AT&T locals that saw last year's contract cut it in half for new hires when they eventually retire.
Bill Henderson represents 3,500 AT&T workers in Connecticut. His local, 1298, has been bargaining with AT&T for 18 months, the only local left nationwide without a contract. His members are still resisting the company's bid to move work out-of-state. Henderson spoke against centralization, saying that adding another layer of bureaucracy at the top wouldn't bring rogue bargainers into line. The centralizing proposal was shot down 2-to-1.
Feelings run hot in some AT&T locals over the company's whipsawing of the union in bargaining last year. Despite district leaders' pledges to hold fast to a plan ensuring "1 Union, 1 Fight, 1 Future" at six regional bargaining tables, the Midwest's District 4 settled first with AT&T, taking stiff health care concessions but maintaining job security, raises, and pensions. The West Coast's District 9 soon followed.
Henderson said he's the first to be critical of what happened at AT&T last year, but favored a national bargaining council bound by majority rule rather than placing authority in a single individual.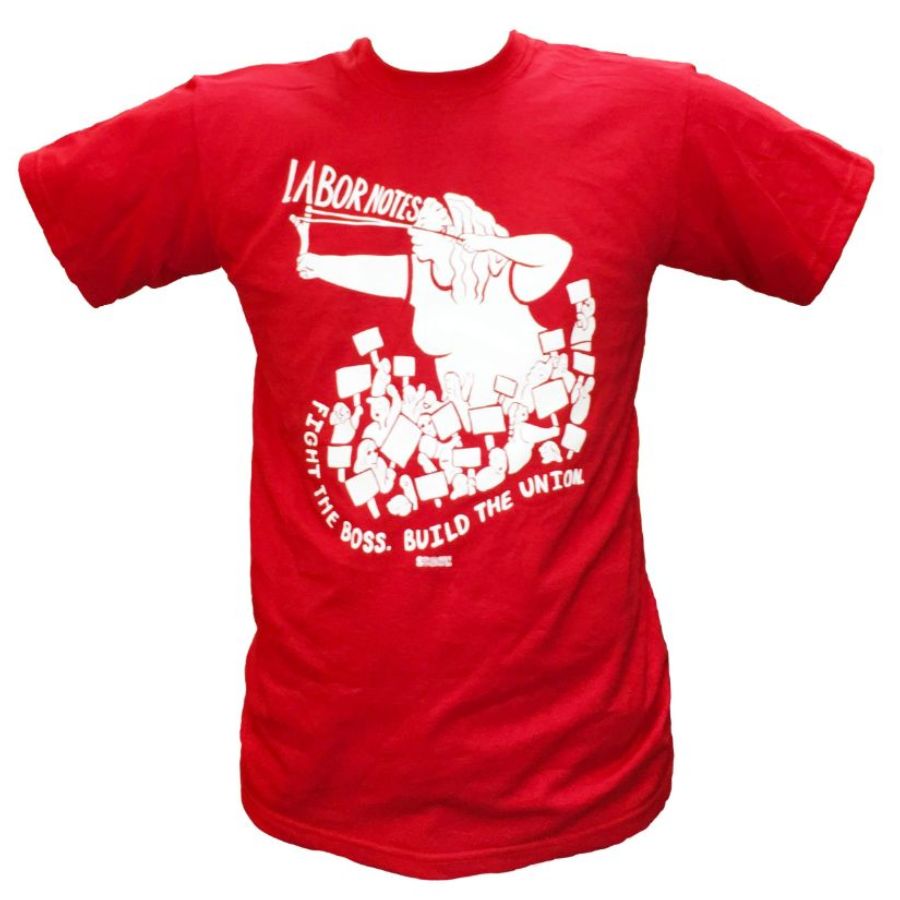 One local leader dismissed the attempt to centralize bargaining as the "great man theory to solve the problem." Another noted that the proposal opened the door to national leaders overruling elected bargaining teams, something no other segment of the union permits—and reason enough to vote against the idea.
And a third supported the idea in principle, saying the union suffers from national leaders' inability to knock heads together when district leaders diverge. But, he said, even that wouldn't paper over the real difficulty, a thin union culture in some places that produced weak mobilization and pressure from top and bottom to settle without seriously confronting the company.
The union made some progress on the learning curve, though, as leaders from Frontier telecom locals gathered for the first time to plot a coordinated contract campaign for next year. With Verizon selling its service in parts of 14 states to Frontier, CWA and the Electrical Workers (IBEW) will confront a new Frontier three times as large as before, but now with two-thirds union density. No similar discussion took place among the Verizon locals that will face difficult talks in August 2011.
CONVENTIONS LESS OFTEN
The other floor fight capped a long-running battle between headquarters and locals over the frequency of union conventions, with a narrow vote moving to hold conventions every two years instead of annually. A rare roll-call vote eked out a 52 to 48 percent margin in favor of biennial gatherings, which would save the union and locals $6 million overall per convention. CWA had been the only national union besides the Electrical Workers (UE) that still had annual conventions.
Top leaders advanced cost-savings arguments to justify less-frequent national gatherings, but left unspoken the financial urgency behind the move. CWA posted a 10 percent drop in active members last year, reporting to the government a loss of 57,029 voting members, to 492,762.
Dissenters argued that the proposal would dilute the democracy and accountability that come with annual face-to-face encounters with leaders and staff. Others disliked losing the annual convention because delegates could no longer vote on members' appeals of the international executive board's decisions on grievances. Just this year delegates voted to pursue a discharge case for a Texas service rep fired for serial tardiness while caring for a sick child—rejecting the recommendation of an elected appeals committee. A compromise allowed for appeals to be voted on at the local presidents' meeting held in years between full conventions.