More Troops to War, Few Dollars for Jobs. What's Wrong with This Picture?
Thirty thousand more soldiers and marines to Afghanistan, not enough federal dollars for jobs. President Obama announced both within three days, and labor activists are asking, "What's wrong with this picture?"
The third national conference of U.S. Labor Against the War (USLAW) resolved to educate union members about the costs, in money and human lives, of the conflicts in Afghanistan and Iraq, with the goal of bringing unions into the debate on the side of withdrawal.
"We don't think it's possible to fight two wars and have a domestic agenda that works to the benefit of unions and working people," said Sue Ruggles, a health and safety rep in a Milwaukee Teachers local. "Certainly Johnson found that out in Vietnam—his whole domestic agenda went down the tubes. We'd hate to see that happen to Obama."
That last sentiment reveals the rub for many labor leaders, and the challenge for USLAW: union leaders are hesitant to criticize the president on any issue, fearing to weaken him against conservative forces in Congress and in the country.
"It will be heavy lifting to convince unions they should take a position against the escalation in Afghanistan because we put all this time and money into Obama," said Kathy Black, one of seven USLAW co-convenors and an AFSCME staffer in Philadelphia.
But in a debate at USLAW's meeting, held December 4-6 in Chicago, delegates indicated how they could finesse the question. They want to avoid pinning the war on Obama—"we can try to keep it from being about blasting Obama and just oppose the policy," as Black put it.
"I think you can separate the policy from the person in your literature and your signs," added Donna Goodman, a delegate from the United University Professions union in New York state.
HE PROMISED
USLAW members admit that when he escalates in Afghanistan, Obama is only keeping a campaign promise. But they think voters chose him because of other, more positive parts of his program—and those are the promises they want to hold him to.
"The issue is not to confront Obama as the enemy but to say, 'We voted for you based on certain expectations you created,'" said Michael Eisenscher, USLAW's staffer. "We want you to deliver on those. We want you to be the president we elected, not the president you appear to be becoming."
Delegate after delegate referred to Obama's early invitation to progressive forces to "make me do it"—that is, bring visible pressure to bear and counteract the very vocal right wing. Obama was not soliciting opposition, of course, and thus far, labor's efforts to push Washington have been on issues that Obama is on record supporting, such as the Employee Free Choice Act (EFCA).
The Steelworkers put on a "Manufacture American" tour and the Service Employees a "Change that Works" campaign that brought out thousands to drown out tea-baggers (and single-payer supporters) at health care town halls this summer.
DISILLUSIONED?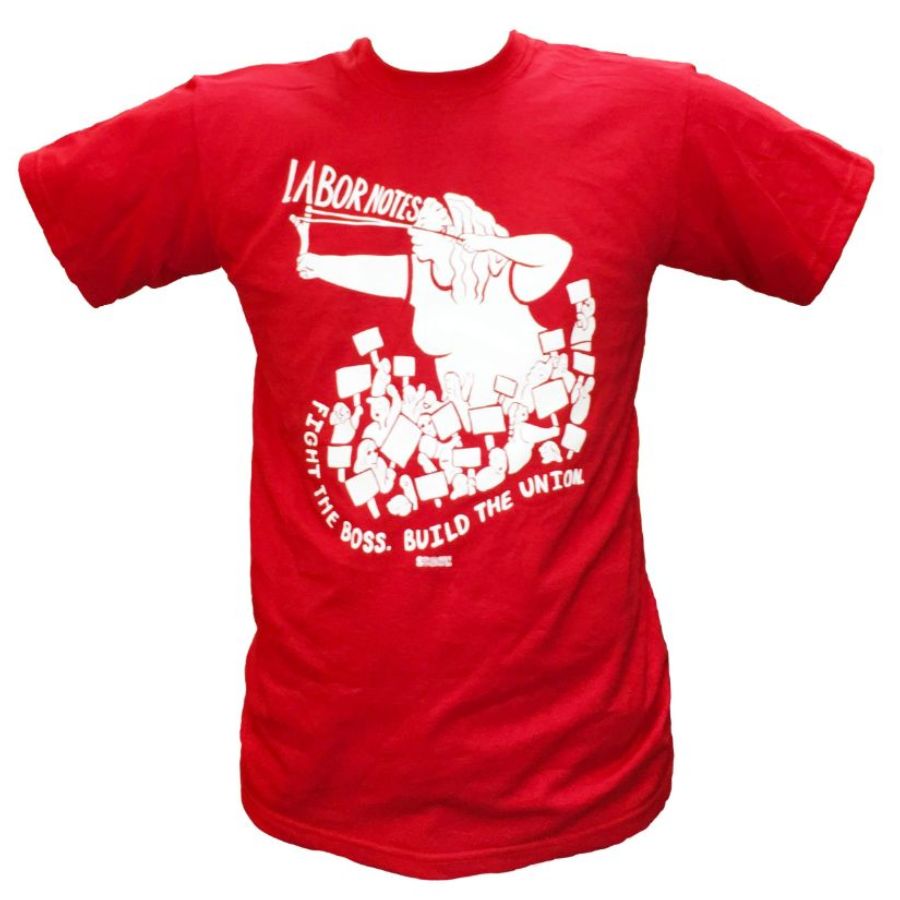 Opposing a Democratic president on any issue is not comfortable for labor leaders, though they fought Bill Clinton on NAFTA. But some USLAW members believe events will bring more unionists to their side.
"For a while people were willing to give (Obama) a chance," said Ruggles. "But people are getting disillusioned. Things are stuck. Not that much has changed. This (troop surge) is icing on the cake for a lot of people."
Jim Cavanaugh, president of the South Central Federation of Labor in Madison, Wisconsin, said, "I think a lot of labor activists who have been holding their fire on Obama's too-centrist approach to just about everything may no longer feel constrained now that he's pretty much adopted Bush's foreign policy."
And Kathy Black said getting union officials to oppose the war will be "a little easier if he puts $100 million a year into Afghanistan and taxes health care benefits and puts EFCA on the back burner."
GUNS, NO BUTTER
The main argument antiwar activists will make is the impossibility of progress on health care, education, or jobs if the dollars are spent for guns. Michael Zweig of New York's United University Professions noted that Obama said at his December 3 jobs summit that "we're looking for good jobs but we have to understand we don't have much money."
"Hello?" Zweig said. "Here's some: $65 billion"—the annual cost, before the surge, of the Afghan war.
Zweig's new DVD for USLAW, "Why Are We in Afghanistan?" provides facts such as the ratio of military expenses to government occupational safety spending: 1,185 to 1. The aim is to get the DVD shown at union meetings and central labor councils.
USLAW has always made a point of seeking out solidarity relationships with unions in countries where the U.S. has troops or hostile relations. The conference heard speakers from Pakistan, Iraq, Venezuela, and a surprise speaker from an underground union in Iran.
Leaders of oil workers' unions in Iraq, Venezuela, and the U.S. met to discuss common concerns. The conference also resolved to back a "listening delegation" to the Middle East to meet with both Israelis and Palestinians.
Soon after, SEIU Healthcare Pennsylvania provided a model of what conference attendees hope will happen in local after local. Its executive board watched pieces of Obama's Afghanistan speech, brought in experts to explain the lay of the land, and after thoughtful discussion resolved to engage members in the discussion and tell Obama to get the troops out.
---
Go to www.WhyAreWeinAfghanistan.org to order the DVD or read the script. Available in 28- and 10-minute versions.