VIDEOS: Mighty Gay Unions! Queer and Trans Labor Histories and Futures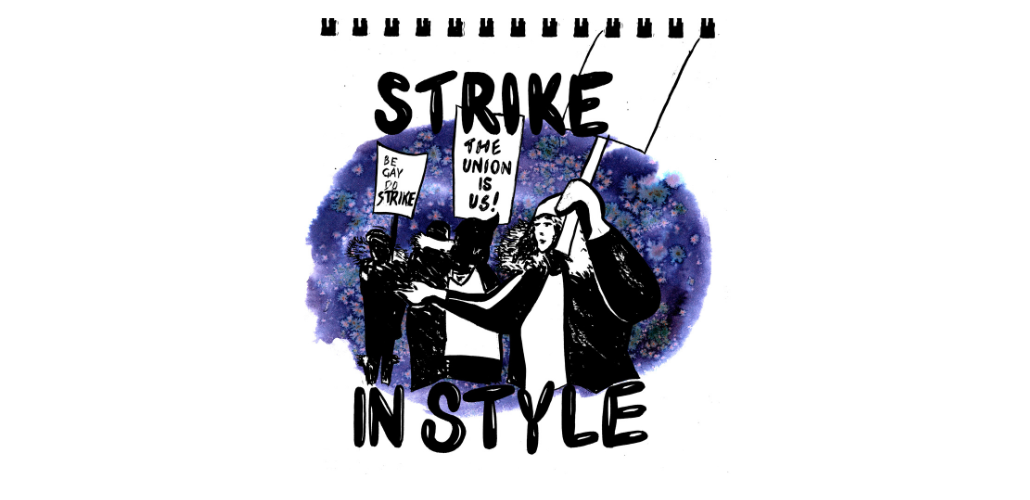 Queer and trans workers have long been at the frontlines of solidarity, bridging identities and social movements. In this moving webinar, held online on March 22, we heard powerful highlights from LGBTQIA+ labor history (some illustrated in comics), and heard from workers organizing unions today at Howard Brown Health and Google about how they're building people power against capitalism—and why organizing your workplace is the best way to make friends in your thirties!
This workshop was a reprise and continuation of the very popular Collectively Fabulous panel from the Labor Notes Conference last June. The session was introduced by Alexandra Bradbury (she/her), Labor Notes editor, and moderated by Leigh Howard (she/her) of 1199SEIU United Healthcare Workers East.
The webinar presentations are broken out in three separate videos, each embedded below. The question-and-answer session is not included. But here is a list of sources and resources the panelists put together—check it out to learn more about the history described as well as present-day campaigns and how you can help.
1. History Slideshow
Presenters:
Annabelle Heckler (she/her), labor research, strategy, and comics
Gerry Scoppettuolo (he/him), Pride at Work Boston chapter, labor historian
---
2. Alphabet Workers Union (Google workers)
Presenter:
Auni Ahsan (she/her), Alphabet Workers Union
---
3. Howard Brown Health Workers United
Presenters:
Shakia Flowers (she/her), Illinois Nurses Association, Howard Brown Health striker
Julian Modugno (he/they), Illinois Nurses Association, Howard Brown Health striker
Andrea Villanueva (she/her), Illinois Nurses Association, Howard Brown Health striker