Two Thousand California CWA Members Strike Telecoms Corp Frontier Communications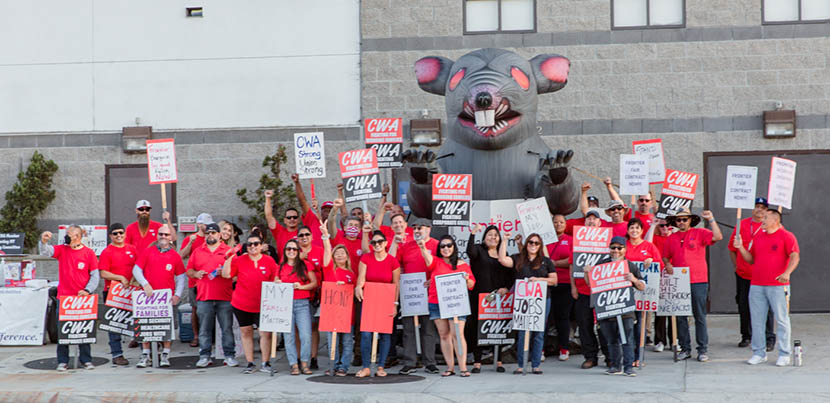 Two thousand workers at the telecom provider Frontier in California walked off the job yesterday on an unfair labor practice (ULP) strike. Technicians, call center employees, dispatchers, clerks, mechanics, and construction workers across seven Communications Workers (CWA) locals got the call around 10:30 a.m. to stop work and report to the picket line.
Frontier Communications provides broadband to 3 million customers in 25 states, employing 11,300 union workers nationally. Frontier has its roots in Citizens Communications, which changed its name to Frontier in 2008. The company has since acquired Verizon's landlines in 17 states and AT&T's in Connecticut; the two giants have eagerly shed some of their landline business to focus on the largely nonunion wireless.
CWA has filed dozens of ULP charges against the company over the past several weeks for bad faith bargaining, threats, and modifications of the contract. Yesterday's one-day strike was specifically about the company's refusal to meet with the union.
The contract covering Frontier workers in California expired on September 4. That was a one-year extension granted on the basis of the company's bankruptcy crisis. A month after it filed for bankruptcy, Frontier paid out $38 million in executive bonuses, but denied cost-of-living increases for hourly workers.
Outstanding issues in negotiations include wages, the company's refusal to put a cap on its use of subcontractors, and its attempts to cut retiree health care and eliminate the "no-layoffs" clause.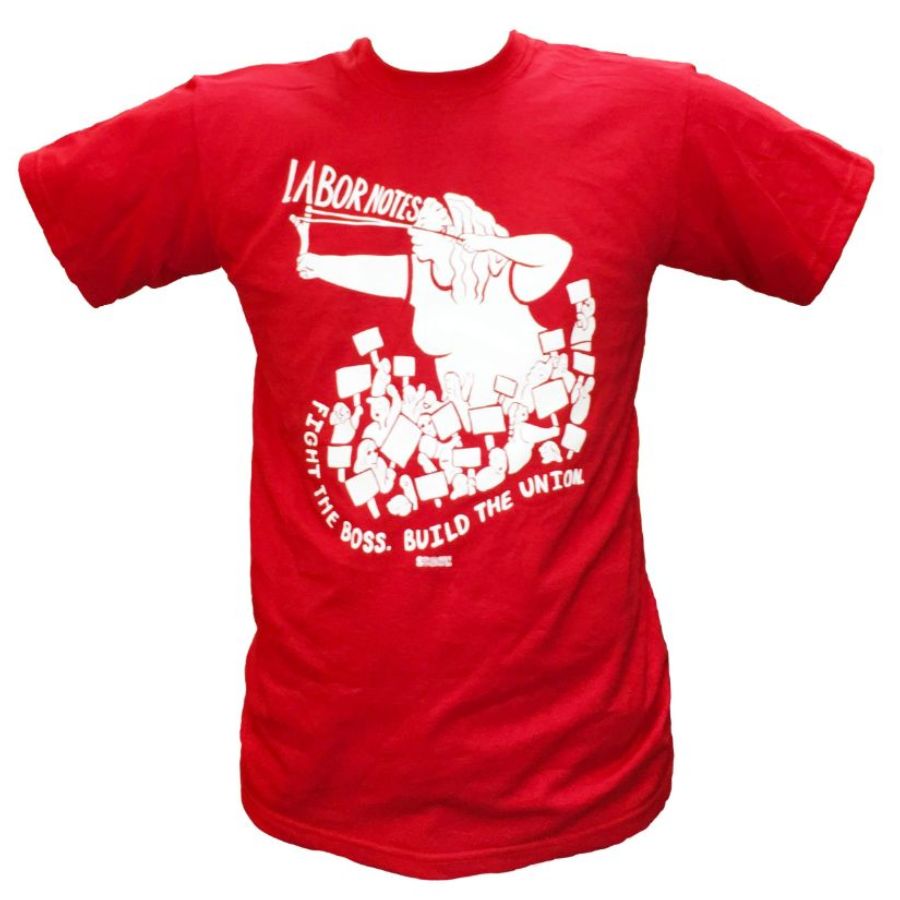 The day before the California contract extension was up, members across the state voted to authorize a strike by 93 percent. They've also been organizing informational pickets at Frontier corporate offices and the homes of members of the company's bargaining committee. In what some members say feels like retaliation, the company this week began to mandate six-day work weeks.
Meanwhile, CWA Local 1298 members in Connecticut have begun bargaining with Frontier for their new contract, which expires on October 16. They're taking inspiration from their counterparts in California and New York, where Electrical Workers (IBEW) Local 363 members just voted to reject a tentative agreement with the company. An earlier Local 1298 bargaining update read, "Remember, good contracts are not won at the bargaining table, they are won in the field."
CWA District 9 members in California will put that theory to the test.
For more on unfair labor practice strikes, check out No Contract, No Peace: A Legal Guide to Strikes, Picketing, and Inside Campaigns by Robert M. Schwartz, $20, available from the Labor Notes store. See also the article "Wave of Walkouts at AT&T West."