Viewpoint: New York's New Law Covering 67,000 Fast Food Workers Is a Leap Forward for Just Cause for All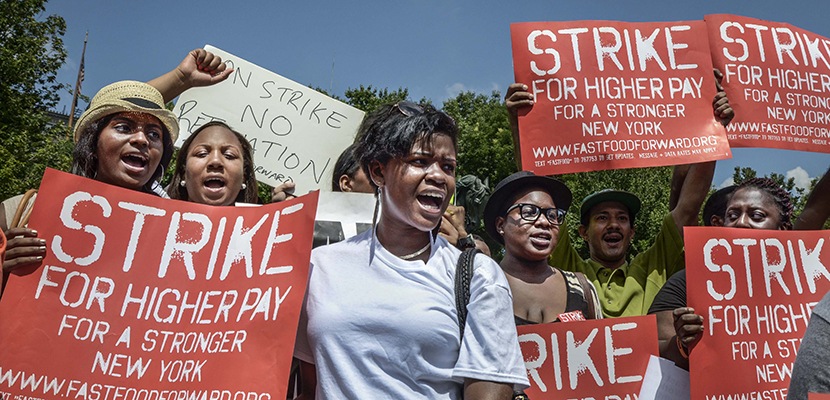 New York City fast food workers will now have legal protections against unjust firings, after the City Council passed a package of bills prohibiting fast food employers from terminating employees or cutting workers' hours without "just cause."
Just cause requires employers to provide workers with due process in disciplines. It's typically found only in union contracts. The default in nonunion workplaces in the U.S. is "at-will" employment, where workers can be fired for nearly any reason.
The new law, set to take effect July 4, will cover 67,000 fast food workers in New York City. It applies to chains that have 30 or more stores nationally, including McDonald's, Dunkin', Wendy's, and Chipotle.
The new law still allows layoffs for "bona fide economic reasons," but they must be done in reverse order of seniority.
New York's law follows just-cause legislation passed by the Philadelphia City Council in 2019 to cover 1,000 parking attendants. A coalition of Chicago worker centers, the Raise the Floor Alliance, is pushing for a statewide just cause law in Illinois; Montana is the only state that has such a law.
REINSTATEMENT
From an organizing perspective, one of the new law's most significant features is reinstatement as a remedy for unfair termination.
Employers often discharge organizers in flagrant violation of labor laws. This has a "chilling effect" on supporters of a union campaign. Winning reinstatement is the best way to reverse the impact of an unfair dismissal and show the power of the union.
It's already possible to win reinstatement through the National Labor Relations Board—sometimes, eventually. But the process of overcoming an employer's appeals can take years, by which time the damage to an organizing drive has been done.
The new law puts another arrow in a union's quiver to bring back a fired worker. To enforce it, the fired worker or her union can either bring civil action or go through a city-run process of binding arbitration.
The seniority provisions in the law will also educate workers about another central feature of union contracts: fairness based on date of hire.
The new law exists because of the Service Employees' Fight for 15 in New York City, which dates back to 2012. It's part of the union's sectoral strategy for organizing fast food workers; SEIU in New York has already won an increase in the industry's minimum wage through a state-level wage board and set up a system of voluntary dues deduction.
CHALLENGES AHEAD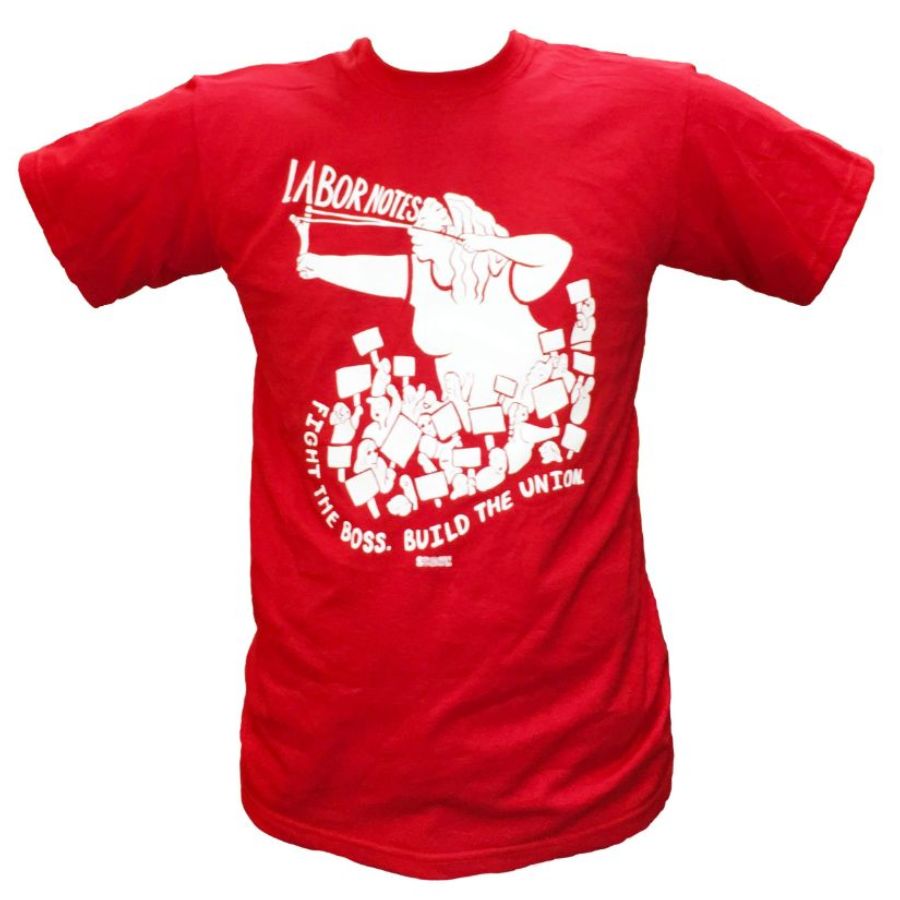 The law will undoubtedly be challenged by employers in the courts; it will also face a possible preemption by federal labor law. And despite the pathbreaking language, enforcing it will be difficult.
Union leaders often express concerns that winning protections like just cause through legislation could make forming a union less attractive. But a law is no substitute for the power of a union contract.
A union contract provides for so many things that the law does not. For example, it eliminates out-of-pocket outlays to lawyers and offers a grievance procedure and advocacy backed up by a union steward with collective support from members.
Most important, New York's new law should embolden more workers to take part in organizing, since they will have a better chance of reversing a retaliatory firing than they would under the painfully slow and unreliable National Labor Relations Board procedure.
They will even have a chance of receiving higher damages, through "consequential" and "punitive" damages, as provided in the law.
Best Features of the New Law
A company has to "promptly provide a written explanation to any terminated fast food employee" upon termination and "an arbiter may not consider any reasons not included in such written explanation."
Employees terminated without just cause are to be made whole by reinstatement and back pay.
Any terminated non-probationary employee can take a case to arbitration.
Employee probationary periods are limited to 30 days.
Several explicit tests for just cause are outlined.
Disciplines issued more than a year before termination cannot be counted towards "progressive discipline."
A FIGHT BREWING IN MONTANA?
Activists across the country have been winning municipal-level increases in the minimum wage, living wage and fair contracting ordinances, and new laws to protect workers from wage theft. In many instances, state legislatures have countered by making it illegal for cities to expand workers' rights.
Montana is the only state in the country with a just cause law. But its new Republican governor and Republican-controlled legislature are about to launch a full-scale attack. In a leaked internal memo on party priorities, first obtained by the Montana Post, Republicans pledged to either repeal just cause entirely or increase the probationary period from six months to 12.
The Montana law does not require reinstatement and has been used mostly by individual white-collar professionals, not organized labor.
Nonetheless, the fight to stop its repeal could be an opportunity to gain national exposure for the concept of just cause. Montana labor could even go on the offensive and suggest amendments like reinstatement and arbitration to give the law some teeth.
By championing new state or municipal "just cause for all" laws, unions can attract stronger support from nonunion workers, and make it easier for them to identify with our struggles to preserve these hard-won protections in our contracts. A win for just cause anywhere is a win for just cause everywhere.
Rand Wilson is chief of staff at SEIU Local 888. For how to enforce your just-cause rights under a union contract, there's no better resource than the book Just Cause: A Union Guide to Winning Discipline Cases by Robert M. Schwartz.