Review: Blood Runs Coal Tells the Notorious Assassination of a Mine Workers Union Reformer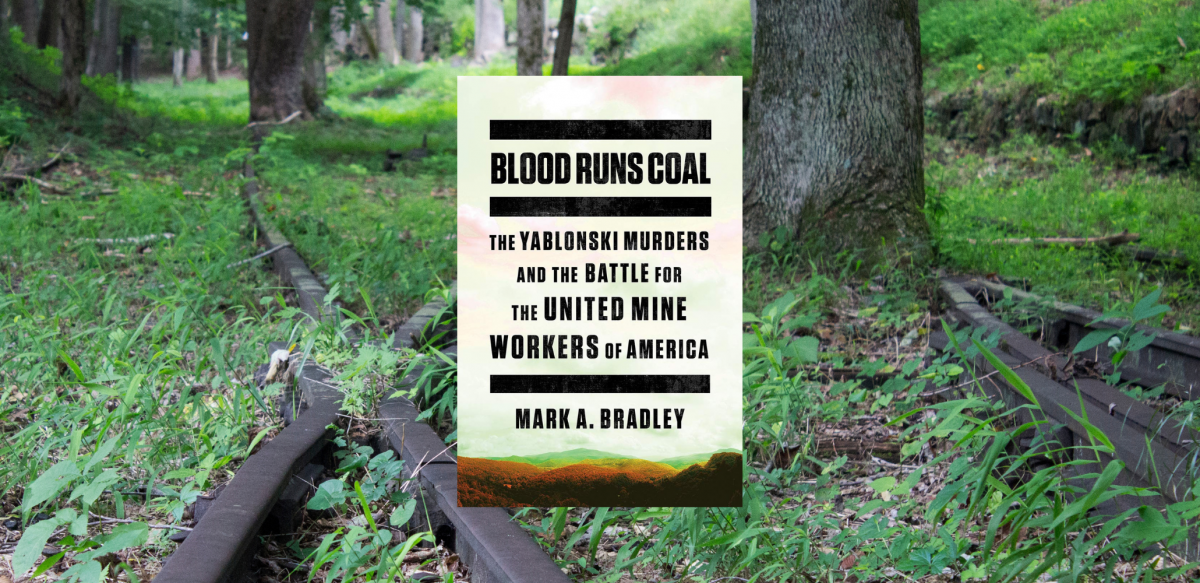 Most people are familiar with the politically motivated killings that punctuated the 1960s. From Medgar Evers to Robert Kennedy, bloodshed galvanized the antiwar, civil rights, and student movements, but eroded trust in government and higher education. The labor movement was no exception to the rule.
On New Year's Eve 1969 in Clarksville, Pennsylvania, three gunmen shot Mine Workers (UMWA) leader Joseph "Jock" Yablonksi, his wife Margaret, and their daughter Charlotte as they slept. The killers were petty criminals from Cleveland, one of whom had ties to the union by marriage.
This horrific moment is the subject of Mark Bradley's book Blood Runs Coal: The Yablonski Murders and the Battle for the United Mine Workers of America.
Jock Yablonski is a tragic figure in the classical sense: a good person killed while trying to do the right thing. Bradley tells the story well—although readers of Labor Notes will wince at his frequent references to "union bosses" and "big labor," and his focus on attorneys that overshadows miners.
OUT OF TOUCH
First organized in 1890, the UMWA emerged as a champion of industrial unionism and wall-to-wall organizing during the New Deal era in the 1930s and 1940s. By the late 1960s, however, it was a shadow of its former self. Mechanization in the decades after World War II had destroyed thousands of jobs and eroded miners' bargaining power.
The leadership practices of the union compounded its problems. John L. Lewis ran the UMWA with an iron fist from 1920 to 1960, treating it as his personal fiefdom. He tolerated neither different opinions nor new leaders. Lewis's successors led in the same mold, with worse results.
One of the most notorious incidents occurred after a 1968 explosion in Farmington, West Virginia, killed 78 miners. Instead of hurling fire and brimstone at Consolidation Coal, UMWA President W.A. "Tony" Boyle defended the employer in front of miners' anguished loved ones.
"[Boyle] reminded the families, as if they did not already know it, that coal mining was a very dangerous way to make a living," writes Bradley. One of the new widows told a Washington Post reporter, "I hated him right then." That's a far cry from the days when miners used to hang pictures of John L. Lewis next to Jesus Christ in their homes.
Jock Yablonski, too, had grown disgusted with Boyle, but as an executive board member since the 1940s and leader of one of the union's largest districts, he bore some responsibility for its sorry state. Still, the Farmington disaster and Boyle's use of the union treasury as his personal checking account—its 1964 convention in Bal Harbour, Florida, cost $900,000 more than its previous one in Cincinnati, including $75,000 for swag bearing Boyle's name—compelled Yablonski to announce his candidacy for the UMWA presidency. At the press conference in May 1969 he cited the "insufferable gap between the union's leaders and the working men they were supposed to represent."
Yablonski called for improving health and safety and pensions, winning legislation for victims of black lung disease, and making union governance transparent. His bargaining agenda anticipated the "common good" strategy that prioritizes broad-based demands to support workers and their communities. Yablonski proposed negotiating with coal companies to fund schools, social services, and credit unions, and pushing them to pay their fair share of taxes and clean up the environmental devastation their operations left behind. Bradley doesn't indicate if Yablonski outlined how the UMWA would organize to win these demands, but he must have known it would require doing things differently.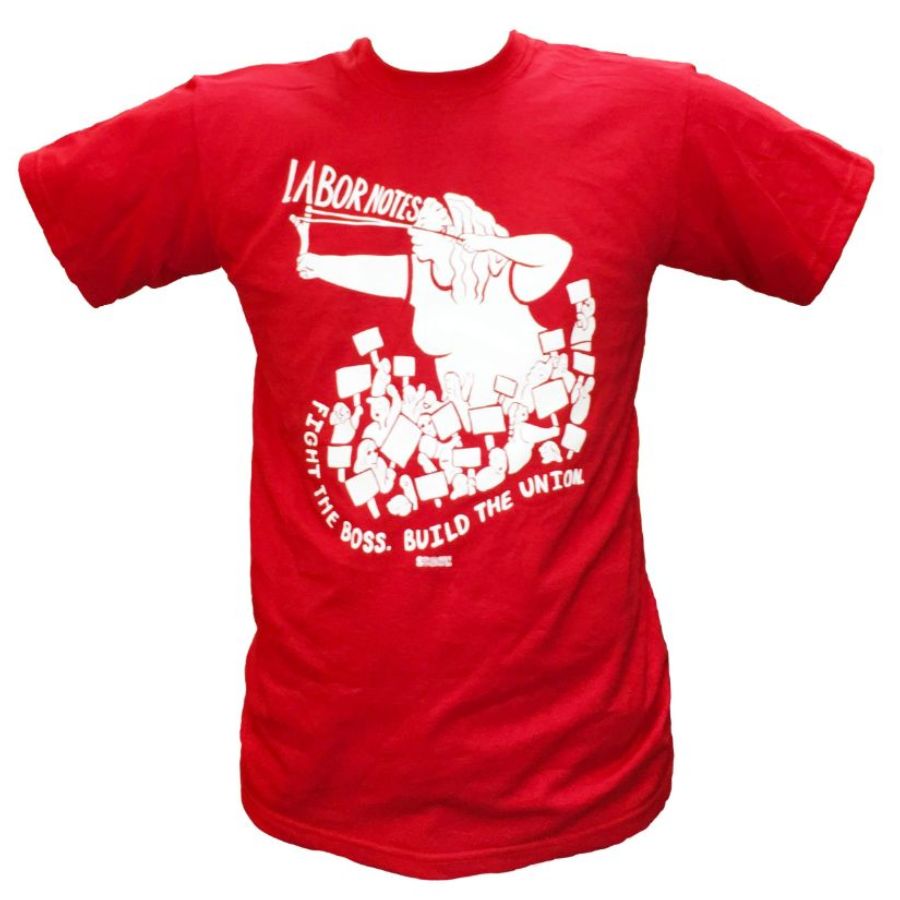 Boyle went into high gear, using the union's resources to finance his reelection campaign; he prevailed with 80,577 votes to Yablonski's 46,073. Less than a month later, Yablonski and his wife and daughter were dead; Boyle had ordered the assassination and embezzled money from the union to pay for it. (Spoiler alert: Boyle and his co-conspirators, including the three gunmen, were convicted of murder.)
TRUE-CRIME THRILLER
Blood Runs Coal is extensively researched, particularly on Yablonski's campaign for union office and the prosecutions of his killers. But it misses the forest for the trees. Yablonski's challenge to Boyle was not an isolated phenomenon. From the mid-1960s to the late 1970s variations of this story unfolded in several international and local unions as the post-World War II economic miracle began to falter.
Out-of-touch, sometimes negligent leaders on the one hand and hazardous, grueling work regimes on the other squeezed union members—so they organized. They published newsletters; they wildcatted and slowed down; they organized reform caucuses and slates, including in the Auto Workers, Teamsters, and Steelworkers. They targeted racism and sexual harassment as well as unsafe working conditions (Blood, Sweat, and Fear: Violence at Work in the North American Auto Industry, 1960-1980 by Jeremy Milloy is an excellent analysis of these issues). Some of them produced Labor Notes.
Blood Runs Coal mentions little of this context. It's more true-crime thriller than labor history.
To his credit, however, Bradley discusses the Miners for Democracy reform movement that organized after Yablonski's murder. Rank-and-file miners drafted a 34-point platform at the 1972 MFD convention. Workplace safety was among their top priorities, in addition to the right of members to ratify collective bargaining agreements.
Delegates chose Arnold Miller, Mike Trbovich, and Harry Patrick to run for UMWA president, vice president, and secretary treasurer in a 1972 election overseen by the Department of Labor; they defeated Boyle by 14,000 votes. Yablonski's sons Joseph and Ken (both labor attorneys) played key roles in the MFD, along with Joseph Rauh, who had previously served as general counsel for the UAW. Their legal efforts made extensive use of the Labor-Management Reporting and Disclosure Act.
The following year, delegates at the UMWA convention rewrote the union's constitution, guaranteeing members the right to vote on their contracts. Miller also appointed the first African American to the union's executive board, Levi Daniel. "Jock Yablonski's blood had washed the union clean of corruption," Bradley concludes.
Bloods Runs Coal makes for exciting reading. To learn more about the turbulence in the labor movement during this period, Rebel Rank and File: Labor Militancy and Revolt from Below During the Long 1970s, edited by Aaron Brenner, Robert Brenner, and Cal Winslow, and Rebels, Reformers, and Racketeers: How Insurgents Transformed the Labor Movement by the late Herman Benson are great places to start.
John Lepley is a union activist in Pittsburgh, Pennsylvania.