Rebel Rank and File: Learning from the 1970s
Rebel Rank and File: Labor Militancy and Revolt from Below during the Long 1970s
Edited by Aaron Brenner, Robert Brenner, and Cal Winslow, Verso Books, $29.95, 472 pages.
I returned from Italy in the fall of 1972. I had spent the previous year there, living in the exciting wake of the unions' "hot autumn" that challenged the postwar Italian economic and industrial model.
I marched in May Day rallies of over a million workers in Rome, accompanying Italian workers dressed in their Sunday best and wearing red carnations in their lapels.
I had gone to Italy to study political science, but the university was on strike, so it was a year in the streets learning left politics and watching a mass workers movement up close.
I was 21 years old and back in the USA. Nothing in my background gave me much knowledge of workers, or the working class movement, or its history, but idealism and politics made me want to be part of it. I decided to "industrialize"—to get a job in industry, or "salt" the working class.
My first job was at the New England Confectionery Company, NECCO, in Cambridge, Massachusetts. It employed 800 workers in a candy factory making NECCO wafers and Whitman Sampler chocolate boxes. The plant's employees were represented by the Bakery, Confectionery and Tobacco workers (BCT).
I was a licensed freight elevator operator. I also carried human cargo consisting of workers going to and from the assembly line. It was a great organizer's job: I was able to hold captive audience meetings, literally, with whole work shifts. I agitated over health and safety conditions, but I was unfortunately fired for scribbling "Victory to the National Liberation Front" on the elevator walls.
At my first union meeting after my discharge I was summarily lifted up by two giant BCT business agents and deposited on Massachusetts Avenue.
Socialism in One Contract
My next self-salting stop was more productive. I went to work at a machine shop in Roxbury, Massachusetts. At least two other left groups had members there besides my own. Our little collective started union shopping and chose the United Electrical Workers (UE), after going to a meeting and hearing Don Tormey, legendary UE rep, lecture the district's delegates on the need for the working class to establish a worker-run government.
We were in heaven and successfully organized the machine shop's Puerto Rican, Italian, and Southie Irish work force into the UE. The first contract was the best labor agreement I have ever participated in negotiating in my 38 years in the movement. I found out years later that the employer's attorney was a lefty who had defended Reds in the 1950s. He was amused by us and sold his client on a very worker-friendly agreement.
The effervescence of revolution was in the air in the "long 1970s," as Rebel Rank and File: Labor Militancy and Revolt from Below describes the period from the late 1960s through the early 1980s.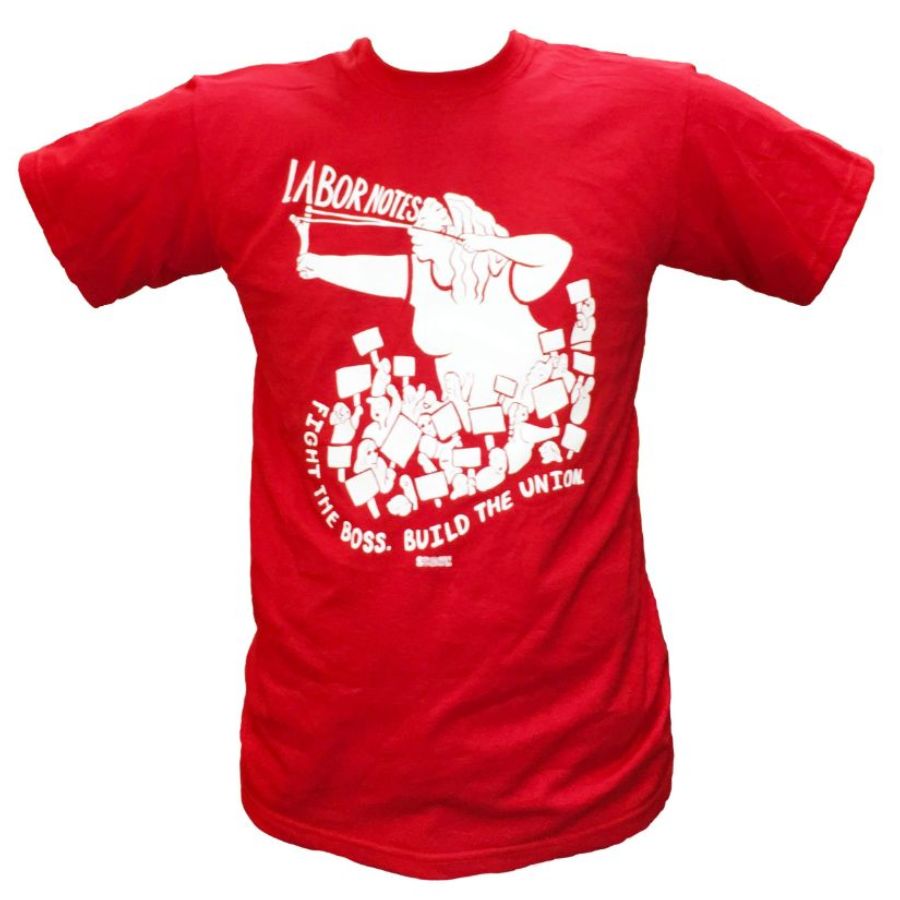 Many young people like me, inspired by the civil rights movement and angered by the war in Vietnam, departed from traditional career paths and headed into the working class to build a revolutionary movement. Many of my contemporaries are still in those workplaces or recently retired. Many have played vital roles in key labor struggles all over the country. Others like myself worked for 10-plus years and then took positions of full-time leadership in unions or staff jobs.
Get a Job
Rebel Rank and File is a jolt of adrenalin and clarity for those who care deeply about the future of a working class movement in this country. To this day I encourage middle-class young people anxious to cut their teeth in the labor movement to get a working-class job rather than jumping right to the staff, particularly those who have never shared the grinding boredom and physical stress and strain of work. Find out what the jobs are like, face the same challenges as your fellow workers. This is the best training ground for organizers, coupled with a strong political framework and careful mentoring.
Rebel Rank and File is mainly a compilation of stories of industry-specific uprisings in the long 1970s: Teamsters, auto workers, miners, telephone workers, teachers. Sprinkled in are a couple of overviews and two essays on economics that locate these struggles in the crises of capitalism. But it is the tales of rank-and-file rebellion and initiative that compel.
They compel for two reasons:
We are reminded that rank-and-file uprisings in these industries were all a combination of workers' discontent fueled and organized by conscious cadres who were there to organize.
What permeates the case studies is the emphasis on worker direct action and bottom-up battles. Organizers took seriously the question of power in the workplace and the power of withholding one's labor in smart, strategic fashion.
What Happened?
Flash forward 30 years and where are we? A few things happened in the intervening years. Reagan fired the PATCO strikers in 1981 and signaled open season on strikers as well as the use of permanent replacements. Industrial capital took advantage of innovations in transportation and accelerated the export of U.S. manufacturing jobs, at the same time that technology was also supplanting production jobs.
Fear of capital's mobility and the decline of strikes because of aggressive employer conduct caused unions to turn to the "comprehensive corporate campaign" as their substitute method for winning labor struggles. This stimulated the formation of a whole class of labor apparatchiks who specialized in finance and proxies, reverse marketing, and leverage strategies. At one point prior to the exit of the Change to Win unions from the AFL-CIO in 2005, there were serious discussions in some upper labor circles about whether organizing drives needed worker participation at all.
In certain industries, heavily leveraged by public spending or subject to regulatory scrutiny, the corporate campaign strategies were relatively and temporarily successful. But in the "pure" private sector, in manufacturing or warehousing or transport, the rubber still hits the road, and union efforts are a blowout if there is not worker power at the point of production. The North Carolina Smithfield pork plant union election victory for 4,700 workers in 2008 is an epic and stirring affirmation of a worker-driven approach.
Rebel Rank and File is an antidote to labor organizing that does not begin with the centrality of worker action and control. Many of the essays have been featured before in other books or compilations, but all are worth reading again. The chapter by Frank Bardacke on the United Farm Workers is the best analytical piece on the growth and tragic decline of the UFW I have ever read. It is not a kiss-and-tell-all story but a solid and principled essay. Bardacke renders unto Cesar Chavez his due, but correctly points to the union's shortcomings, all in the context of the central role of the historical power of workers in the field.
Rebel rank and file, read on! Those were heady times. In 1976 I remember studying Lenin and reading his essay on "What Is to Be Done." Lenin said we should fight for the interests of all classes except the ruling bourgeoisie. The next day I headed to the machine shop and led a walkout over the discharge of a popular supervisor.
I found a pay phone, and as we picketed the plant I called the union office. I explained to the UE rep that we had heeded Lenin's teachings and led the workers out on strike over the discharge of a supervisor. He said, "You what?? #@%$*$%!"
What amazing times—may we live to see another round.
---
Peter Olney is director of organizing for the International Longshore and Warehouse Union.