A Special Message from Sara Nelson about Why Labor Notes Matters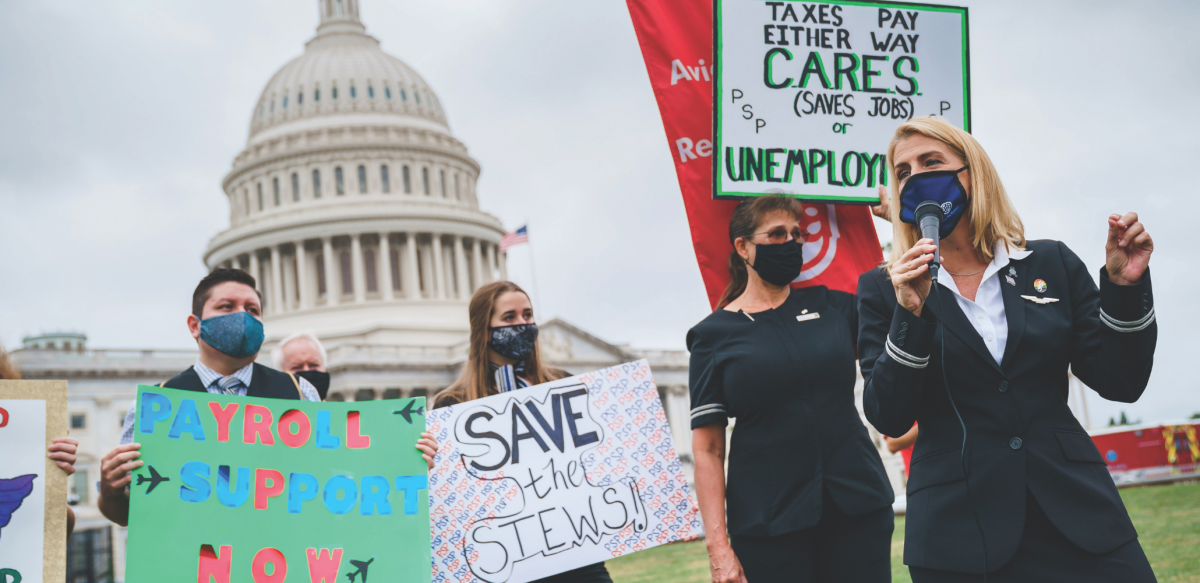 Dear fellow Labor Notes supporter,
My name is Sara Nelson. As International President of the Association of Flight Attendants-CWA, I represent nearly 50,000 flight attendants at 17 airlines.
A year ago, aviation was flying high. Flight attendants were looking forward to industry-wide bargaining after so much had been taken from us. Airlines were heralding record profits. One CEO said his airline would never lose money again.
I was looking forward to seeing you at the biggest-ever Labor Notes Conference. I planned to talk about the need to build a labor movement that takes on fights big and small with clarity and purpose.
Then the pandemic struck. Aviation demand dropped 97 percent. We mobilized alongside our fellow unions and won an unprecedented pro-worker relief bill that:
required airlines to use the funds only on worker pay and benefits
required airlines to continue service to all communities
capped executive pay for two years
banned stock buybacks and Wall Street dividends
Opponents mischaracterized our plan as an airline bailout. Labor Notes told the truth.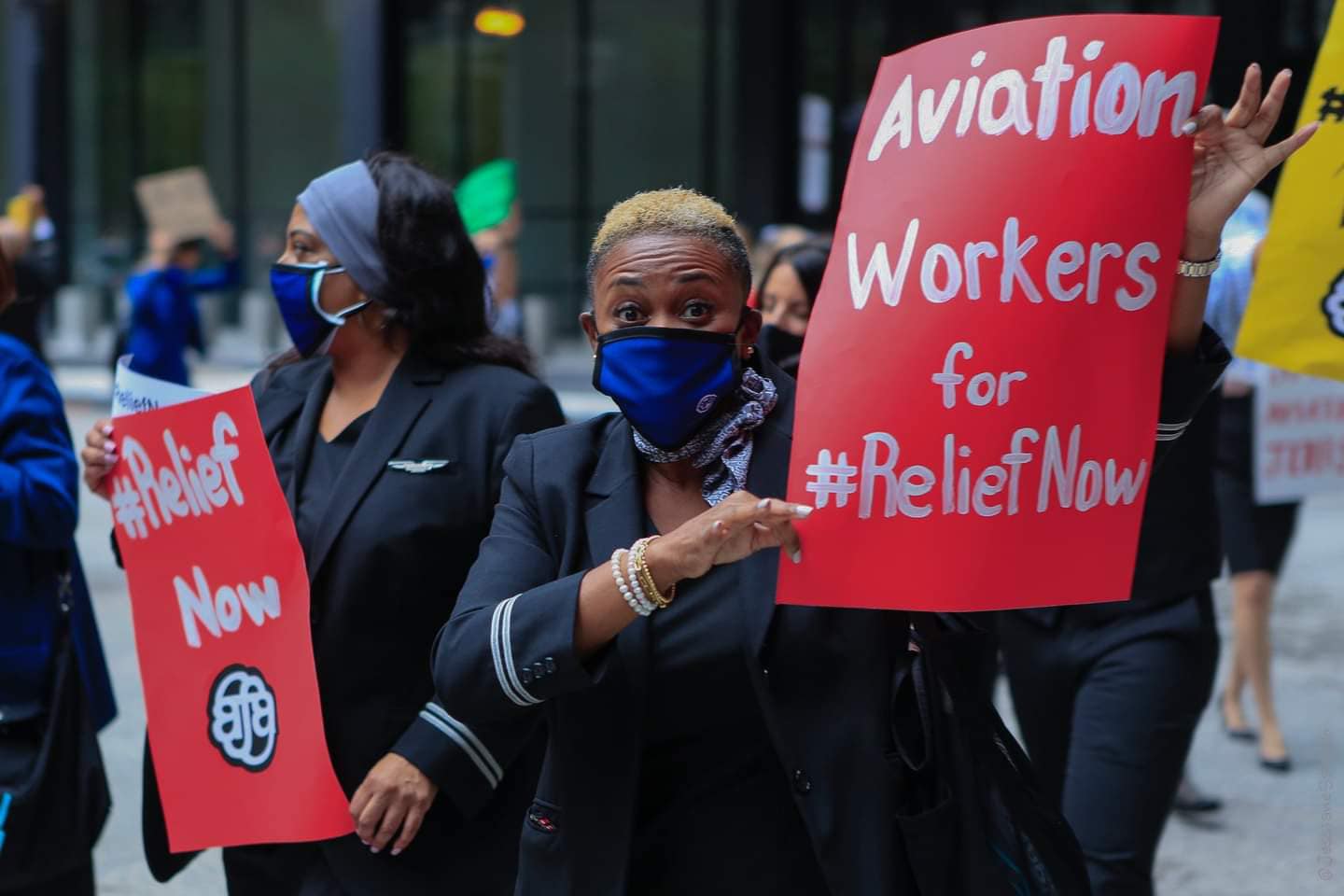 But that was just the first hurdle. The relief was only designed to last through September, when everyone hoped the virus would be under control.
It became clear that wasn't happening. We knew the airlines would be demanding steep concessions—and threatening mass layoffs.
Again we turned to Labor Notes for guidance and support. We pulled together an online panel of industry experts, including Labor Notes' Jane Slaughter, author of the classic book Concessions and How to Beat Them.
Jane explained why concessions don't save jobs—what they do is leave union contracts and solidarity in tatters.
The three major flight attendant unions agreed to take a hard line. We put management on notice: don't even think about it. Our unions have been fighting shoulder to shoulder for an immediate relief package for all workers.
In tough times like today, workers need Labor Notes more than ever.
Whether we're striking for a contract, fighting for legislation, forcing an end to a government shutdown, or organizing to defend democracy and prevent a coup, we need places where we can share, collaborate, scheme, and inspire one another to take big, bold risks.
I'm proud to be a Labor Notes contributor. I hope you'll join me, whether by continuing your past support or by becoming a donor for the first time. Forward ever!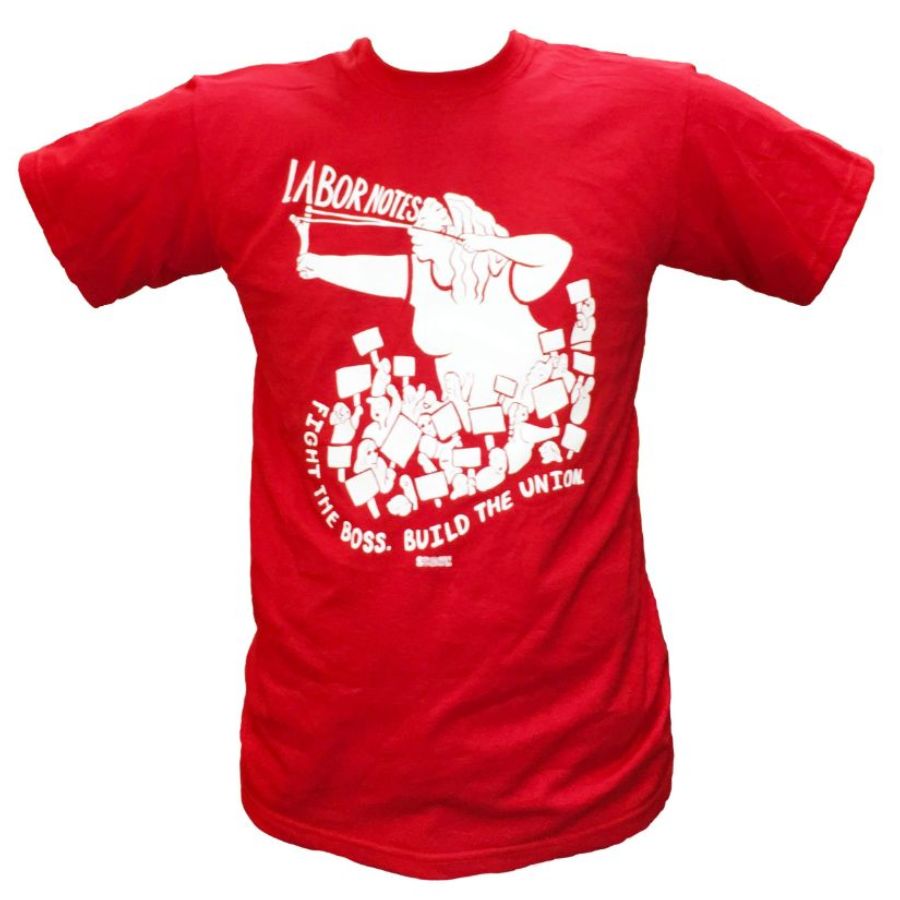 In Solidarity,
Sara Nelson
President
Association of Flight Attendants - Communications Workers of America
Help build a fighting labor movement:
P.S. To say thank you, Labor Notes is offering a one-time gift. If you sign up with a new pledge of $10 per month or more, you'll receive the limited-edition "Fight the Boss, Build the Union" 40th anniversary T-shirt, plus a free subscription to the magazine.