GM Workers Find a Safer Job Making PPE
"I feel like I'm in the safest place in the company from the virus," said Chris Viola, who, until April 20, was laid off from General Motors' Cadillac and Impala assembly plant in Detroit. Now he's working in a former transmission plant in the suburbs, making face masks along with a few dozen other GM workers.
"I was going stir crazy," Viola said. "I had a lot of anxiety, and I wanted to feel like I was doing something to help. And something I know how to do is repetitive tasks for eight to 10 hours a day." General Motors sought volunteers among both those laid off in March because of the pandemic and those like Viola who'd been laid off earlier for other reasons.
The workers make two types of masks: simple "Level 1s" ("two pieces of folded fabric enclosing a filter sheet, with a nose piece that bends and ear straps") and more protective N95s. They are sent to nearby hospitals and to workers at a GM after-market parts distribution center that stayed open through the company-wide shutdown.
Convert This Auto Plant!
On May 9 a caravan wended its way through the city of Oshawa, Ontario, past the major city hospital and a long-term care home where COVID-19 has infected 42 residents and 13 staff members.
The caravan of 65+ vehicles ended up at the sprawling General Motors Assembly Complex, now mostly empty since GM abandoned vehicle production last December.
The caravan was organized by Green Jobs Oshawa to demand the government order vastly increased PPE production at Oshawa, especially of N95 masks. Green Jobs Oshawa had led a determined campaign for three weeks, which led to a breakthrough on April 24 when the Canadian government announced that GM would manufacture masks in Oshawa.
GM is only recalling 50 to 60 workers, however, out of 5,000 who lost their jobs when GM shut the plant, and they will only be making surgical masks, not the critically important N95s.
—Tony Leah
The work is a lot cleaner than Viola's former job, repairing car doors or substituting for absent workers on the door line. "It's not like an Apple store," Viola said, "but where we work is cleaner than I've seen in any part of any plant." He's worked in GM assembly plants and warehouses since 2006.
As workers enter the plant they are given hand sanitizer and a mask. They are then asked a few questions about the presence of symptoms, recent travel, and contact with anyone who's had COVID-19. They're scanned with a handheld no-touch thermometer and allowed to proceed.
Before entering the plant's clean room, they are dusted off in a short hallway lined with blowers. There's an abundance of hand sanitizer, spray sanitizer, and wipes at workspaces and in break areas. Workers wear either smocks or full-body suits, as they would in an assembly plant paint shop.
It's a 24-hour operation with three eight-hour shifts. Workers enter and exit the assembly area through different lanes inside the plant to ensure they don't cross each other's paths.
A DIFFERENT KIND OF WORK
The work is very different too. Many workers are sitting, which, for Viola, was a bit ironic. "Part of me wanted to go back to work to begin with because I was sick of sitting around," he said.
And instead of contributing just one small piece to a really big outcome—a car—Viola does all the assembly work on each Level 1 mask himself, from start to finish. Theoretically, this should make the work less alienating—but he's assembling only three parts, and each mask takes 10 to 20 seconds to complete. It's "even more monotonous" than his previous job. "It's good work to do while catching up on all the podcasts that I stopped listening to since the layoff."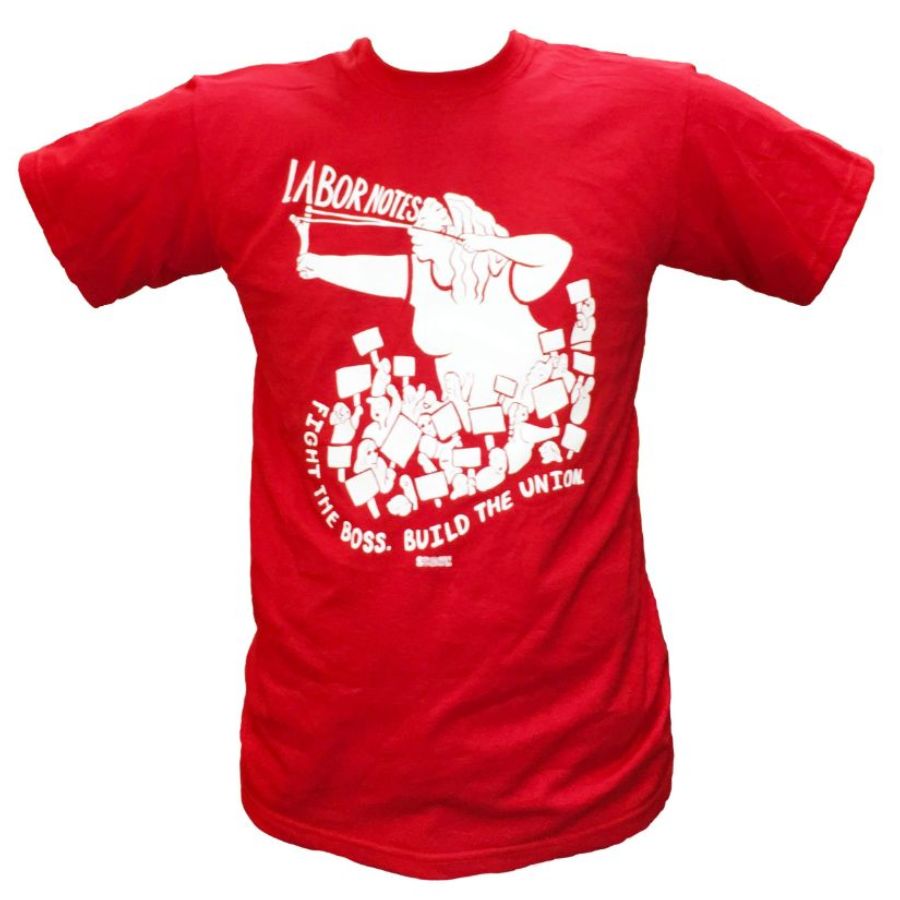 Before the main assembly takes place, a large machine resembling a printing press combines several rolls of polypropylene fabric along with a filter piece and the bendable metal nosepiece to create the face portion of the mask. Another machine is used to cut uniform pieces from a roll of elastic straps for the ear loops.
Materials workers bring the parts—the face-piece and the straps—to the tables where suited-up workers sit, six feet apart. They use a sonic welder, which uses vibration rather than heat and resembles a small drill press, to make four welds that secure the straps to the mask.
See the process for yourself in two videos, one from clickondetroit.com and the other from GM.
WORKING DURING A PANDEMIC
The other big difference about the work is obvious. "I'm doing this during a global pandemic," Viola said. "A lot of people are naturally distancing themselves, but it still requires some effort to remember.
"People typically want to hold open doors for one another when coming in or leaving, but realize that they shouldn't. You might walk up to someone to talk to them but take a step back immediately afterwards. All of our tables in the break area are six feet away from each other and only one person per table, so it might be quieter than a break area typically is."
One thing that has stayed the same is wages. Workers make the same pay they made before at GM, whether in the first, second, third, or fourth tier.
Managers are "more upbeat than normal." Viola thinks that's because they aren't so focused on profit. Volume is still important to the company, though. "They still want us to crank out as many as we can," he said. "The boss will yell out how many we've made so far in the day. They get excited when we hit new milestones. Most of the regular workers average 150-200 masks an hour. We're likely producing over 100,000 masks a day."
There's no shift premium, no hazard pay, no union presence. The union wasn't mentioned during orientation. Viola spotted a union official he recognized on his first day, but hasn't seen her since. He thinks if he had a problem he would call up his previous Auto Workers (UAW) local.
"GM wants to make this work as well as they can," Viola said, "so they're playing it conservatively, soliciting feedback more than usual, making changes so workers feel more safe and comfortable. They're not pushing hard. They want it to work. People wouldn't want to come back to work at the other plants if one of us got sick.
"I think we're in the safest place in the company. All eyes are on us and on Kokomo." The GM plant in Kokomo, Indiana, is now making ventilators under a $489 million federal contract.
STARTING UP THE OTHER FACTORIES
The Big 3 automakers are calling their workers back to start building vehicles May 18. Given that 25 Big 3 workers have died of COVID-19 contracted before the companies shut down nationally March 19, plenty of auto workers are apprehensive about returning to plants where distancing is not always possible. It doesn't add confidence that the companies have never shown much concern for workers' health or safety.
"I don't know what the safest time to go back to work is for everyone, or for loosening restrictions for masks or distancing," Viola said. "I think everyone going back to work like normal is still a long way off.
"I would be nervous about going back. I'm not sure how long I get to stay here, but I'm laid off from my home plant until at least next fall, so I'm open to staying here as long as needed."