Movie Review: American Factory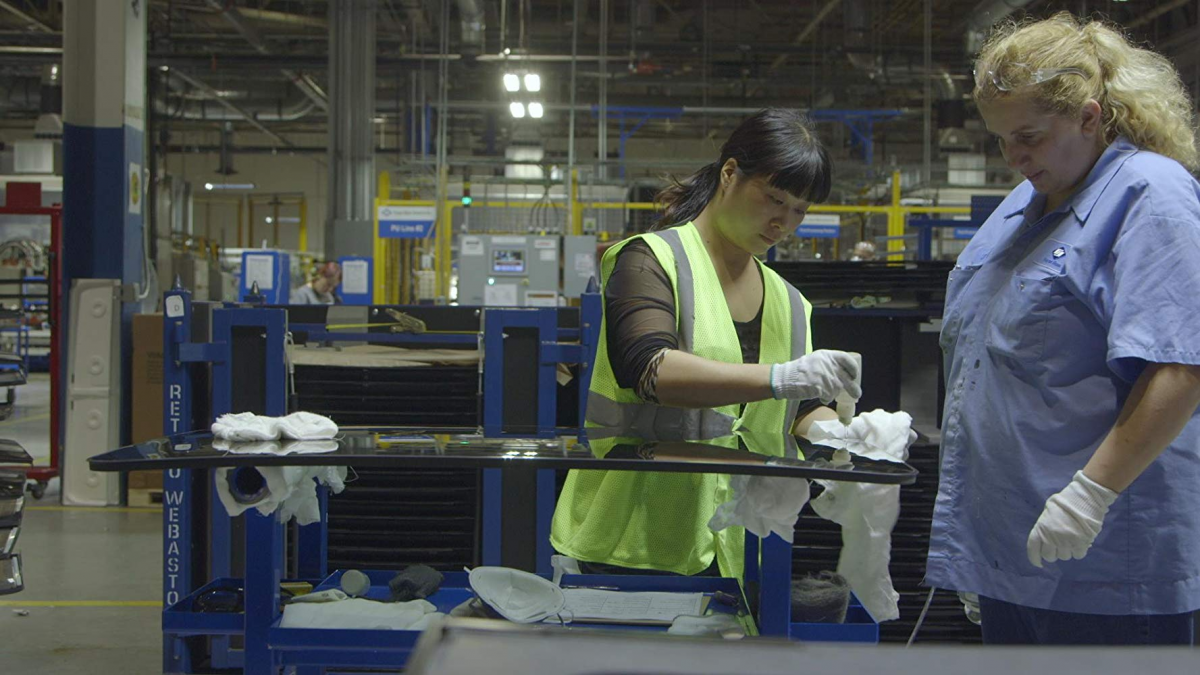 You've probably noticed that Hollywood doesn't turn out many movies about unions. But, says film buff and labor historian Toni Gilpin, there are some overlooked movies out there that depict working people and their lives on the job even though they might lack scenes with picket lines. This is her latest installment in an occasional series of viewing suggestions.
American Factory is a rarity: an acclaimed documentary about workers that's being widely seen (it's streaming on Netflix). The film centers on the great expectations, and grimmer realities, that accompany the 2016 reopening of a shuttered GM facility in Ohio by the giant Chinese glass manufacturer Fuyao.
The Rust Belt residents who land jobs at the retooled plant confront low pay and unsafe conditions, while employees transplanted from China are achingly lonely. Mutual hostility might have seemed inevitable, but instead, in often touching sequences, American Factory depicts American and Chinese workers haltingly reaching out to one other.
But viewers—at least, those who aren't Labor Notes readers—might not take anything away from the film beyond the simple notion that "in tough times, people can still get along."
Favorable reviews have praised the film's emphasis on "storytelling" and its "balanced" and "apolitical" tone. That may explain why Barack and Michelle Obama's new production company is distributing it.
Why has GM closed U.S. plants while Chinese businesses are now investing here? There's little context addressing corporate offshoring or our disastrous trade policy. We learn that Fuyao's American workers make $12 an hour (in what had been a union shop), while in China, its employees put in such long hours that they rarely see their families. But just who benefits is left vague.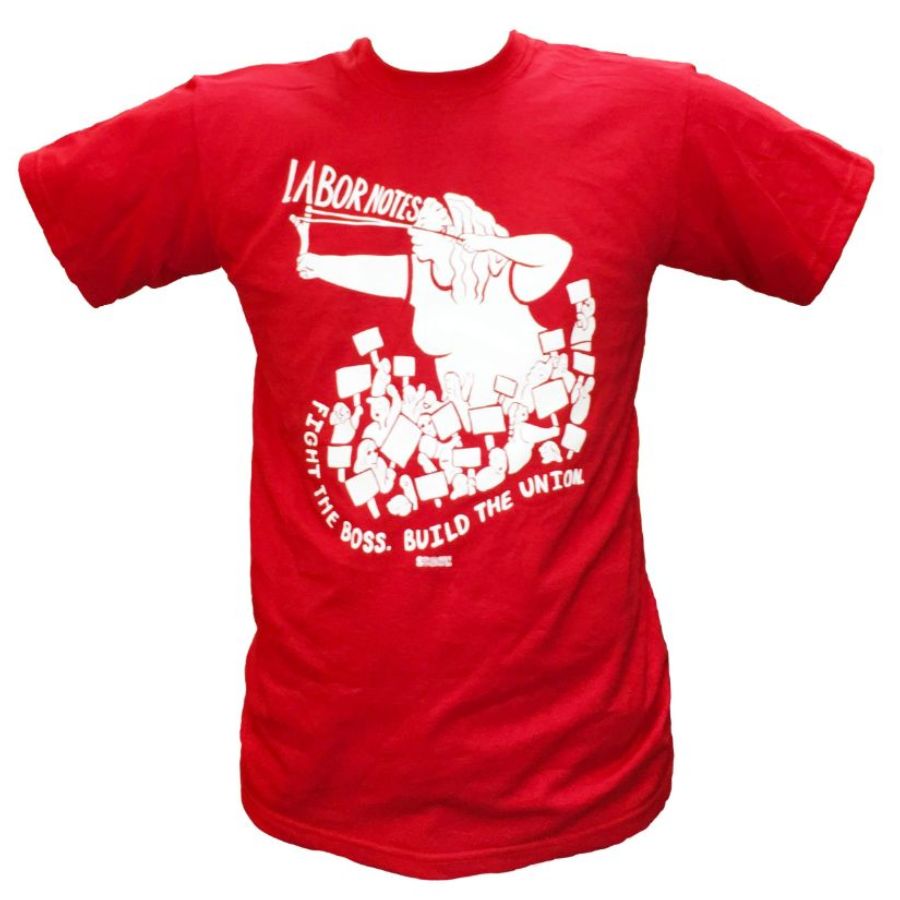 Chairman Cao Dewang of Fuyao, whom we see a lot of, obviously does, but he's not alone. Wall Street is underwriting Fuyao's intercontinental exploitation of workers while American CEOs are cashing in on it. Goldman Sachs is a key Fuyao investor, and Fuyao supplies American car companies—including GM—with cheap glass; these facts are left unmentioned in the movie.
American Factory does provide a candid look at how Fuyao quashed a United Auto Workers organizing drive. While the film notes the recent rise in union avoidance firms, those who don't know better might think union-busting was a Chinese import, rather than standard management practice in the U.S.
In American Factory the only clear villains are inhuman ones. In the final moments, out of the blue, we're told that advancing automation puts all jobs at risk. But this isn't science fiction, where workplaces are commandeered by an unstoppable robot army. Very real people in corporate suites—here and across the globe—hungry for profits, choose to cut wages and speed up production and replace workers with machines.
Ultimately, therefore, American Factory simply feels dispiriting. So after you've seen it, consider re-watching Michael Moore's 1989 classic Roger and Me.
Moore's wickedly funny film not only gives us wrenching portrayals of the Flint workers devastated by GM's plant closures but also points a finger directly at the elites benefiting from their suffering. Roger and Me is intended to infuriate and fire up a working-class audience. Now that's the ticket.
Toni Gilpin is the author of The Long Deep Grudge: A Story of Big Capital, Radical Labor, and Class War in the American Heartland.