GM Contract: 'Not What We Struck For'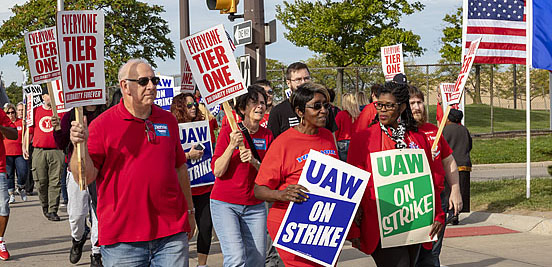 The Detroit Free Press did its bit Friday toward convincing GM workers to vote yes on their proposed contract.
"UAW got a good deal from GM, labor leaders, experts say," read the headline. A business professor cited said the deal was bad for GM. A labor studies professor predicted that workers would think this was the best they could get, so striking longer would not be worth it. No rank-and-file Auto Workers member was quoted.
But plenty of workers are unhappy with the deal, as they vote this week. Said Adriana Jaime, a 21-year worker at Detroit-Hamtramck Assembly, "For the weeks we've been walking here, it's not enough." The contract does not come close to recouping all the concessions made since the 2007 contract brought in half-pay for new hires and since GM's 2009 bankruptcy forced even more givebacks.
It seems your attitude toward this contract depends on whether you're comparing what GM workers have to what everyone else has—that is, the vast majority of nonunion workers who have no rights at all. Yes, this contract is better than that.
"They have locked-in pay increases and bonuses, which very few people can count on," said University of Michigan professor Erik Gordon. The 93 percent of private sector workers who don't have a union would surely appreciate a guaranteed wage increase, and this four-year contract contains two of them.
But if you are comparing this contract to what GM could afford to pay, or to what auto workers deserve, or to what they thought they were striking for, then it falls short.
Excuse me, but I thought this was why we had unions, and strikes—so that we could win conditions better that what employers are willing to give without a union. Comparison with non-union workers is another way to say, "You should feel lucky you have a job."
THEY KNEW WHAT THEY WANTED
The strike was declared suddenly, with no guidance from top bargainers on its goals. When I visited the picket line at Detroit-Hamtramck Assembly on the first day, workers couldn't tell me what they were going out for.
But remarkably, a consensus soon emerged. Most workers I interviewed over eight visits to the line said their top priority was "make everyone equal" or "hire the temps." They talked about "a fair wage for everyone, everything fair and equal to all families." They repeatedly said, "They're working just as hard as we are."
If this was a strike to establish equality and end the many-tiered wage scheme, it did not accomplish that. The same tiers that existed in the old contract will exist in the new one. Some of today's temps will be hired into the second tier—but new ones will be hired to take their place, at lower wages than before.
There are gains, yes. The Tier 2 workers will now eventually make the same pay as Tier 1, by the end of this four-year contract, but they will never get a pension or retiree health care. Temps can now become permanent if they work three years without a break in service (the three years will be lowered to two in 2021).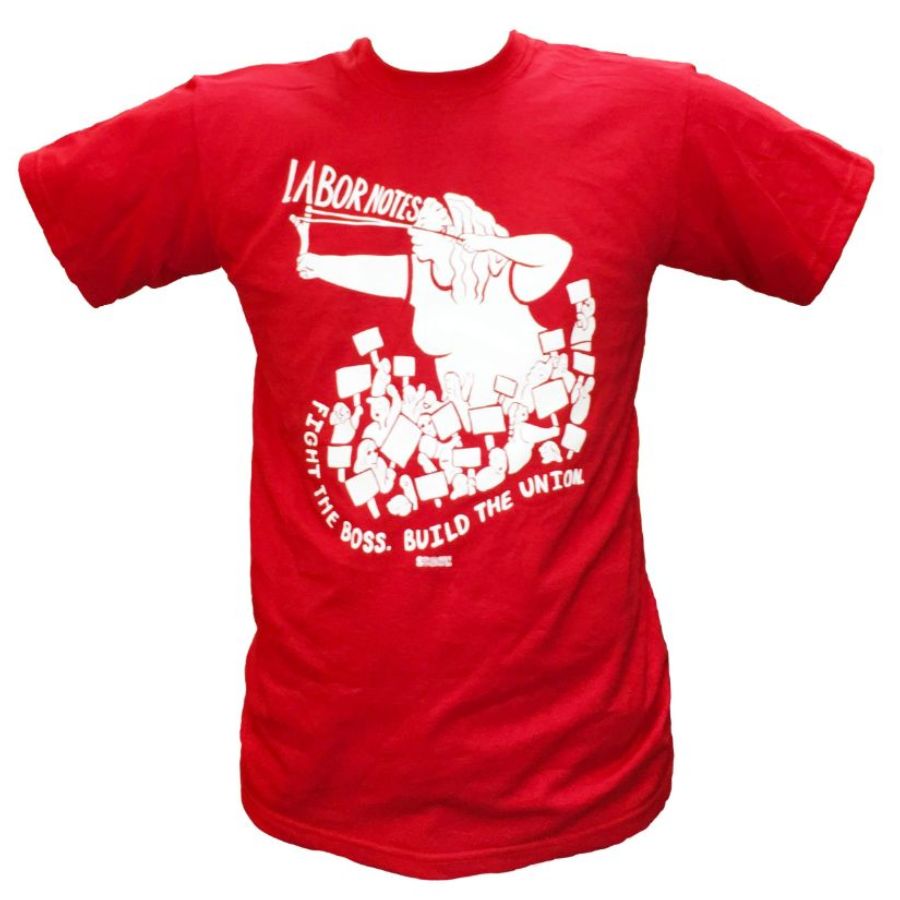 But this is the auto industry. Layoffs happen. I met workers who'd been laid off multiple times over the years, as temps—and each time, they would start over again at the hire-in wage of less than $16 an hour.
The new proposal changes that—temps will no longer get any pay hikes at all. They will make the same $16.67 wage the entire time they remain in that status.
I count 10 tiers in the new proposal, and I am undoubtedly missing some:
Tier 1
Tier 2
Workers in parts warehouses (CCA) hired before November 2015
Workers in parts warehouses (CCA) hired after November 2015, who top out at $25 an hour after eight years, compared to $32.32 for Tier 1
Workers at four Components Holding plants, who progress over eight years from $16.25 to a max of $22.50
Temps
Flex temps
Part-time temps
Workers for GM Subsystems, who aren't under the same contract as other GM workers but work alongside them in the plants
Workers at an electric battery plant to be established near Lordstown, Ohio, reportedly to make $17 and not under the GM master agreement.
This list doesn't include workers for contractors like Aramark, who do jobs inside the plants that used to be done by GM workers: janitorial work at under $16 and skilled-trades work for $25.
HIT ALL THE POINTS?
Jacob Dingess, delivering snacks to the line on the day the contract was announced, said he would vote no "if all our points are not hit." Darryl Johnson, a temp who puts on door pads, said a three-year grow-in for temps was "crazy" and that new workers should be permanent after 90 days.
"I'm so upset," said Jolonia Nelson, also a temp. "I'm almost homeless off this strike! I hope they don't vote this in. We want longevity, stability, we just want some type of foundation."
The Autoworker Caravan, a dissident group, published the "lowlights" of the contract and asked, "If we can't win now, then when?"
In 2015 Chrysler workers voted no 2-1 on a contract that perpetuated two tiers, and they forced their bargainers to negotiate a better deal. They weren't on strike, though. It's possible that a majority of GM workers will feel they've gotten as much as this union will get and want to start earning a paycheck again.
John, a 35-year worker at Detroit-Hamtramck Assembly, said, "What we're getting is what we're going to get. It's not a bad-looking contract."
Strike captain Larry Jones, with 44 years' seniority and "on my way out," said if the temp issue were not addressed, "this would be in vain, then. It's not like GM can't afford it." Jones took a long view, though: "We're doing this not just for us but for the country. People did it before us, for us. Now we're doing it for them. We make the economy roll. That's really all this fight is about."