Are Strikes Dead, or Just Happening Under the Radar? Report Your Strike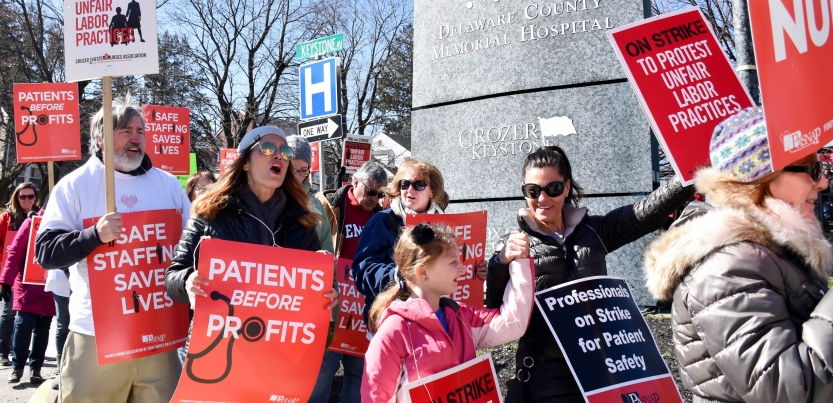 Year after year, the official statistics tell us the strike is all but disappearing from the United States. But is this the whole story?
The Bureau of Labor Statistics only reports strikes of 1,000 or more workers. There were just 15 of those last year.
The Federal Mediation and Conciliation Service reports more, but only those directly connected to contract expirations and new contract negotiations. They report that 91 strikes ended in 2016, with another 12 still in progress.
The National Mediation Board covers airline and railroad strikes—but didn't report any for the past few years. Can that really be it?
Most likely not. No government agency kept track of all the Fight for 15 fast-food and Walmart strikes of the last few years. Nor did any official body tell us how many workers struck on the February 16 "Day without Immigrants" or March 8 women's strike.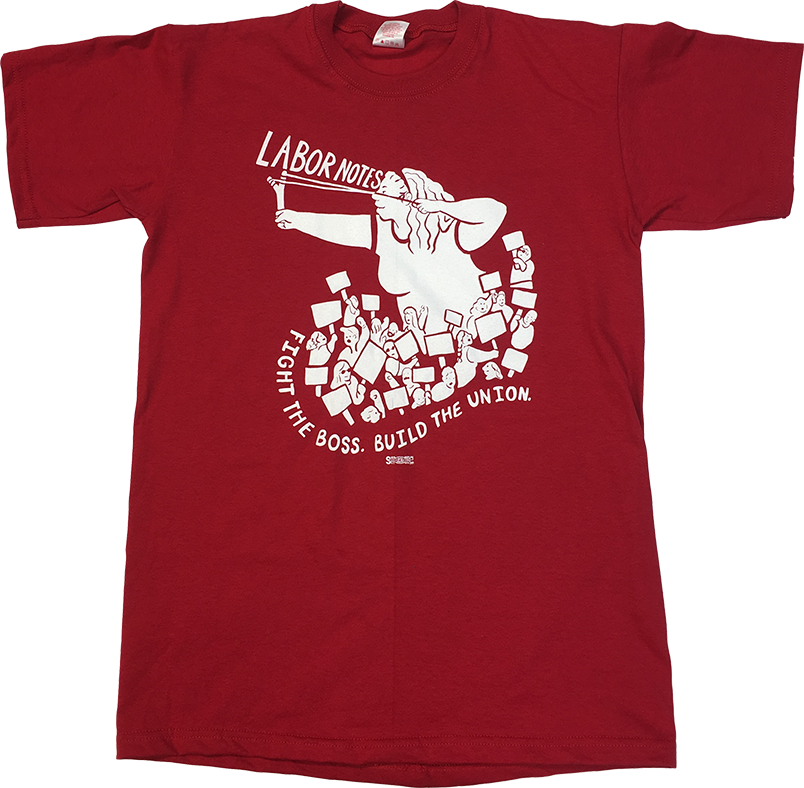 Help Put the Movement Back in the Labor Movement
Become a Labor Notes Monthly Sustaining Donor
Monthly donors receive a free "Fight the Boss, Build the Union" T-shirt and a subscription to our magazine. Donate Now. »
Perhaps most crucial in getting the whole picture are the unreported unfair labor practice (ULP) and grievance strikes. Twenty thousand ULP charges are filed every year. Most are settled "peacefully" through the National Labor Relations Board procedures, but we know some involve strikes—particularly because during a ULP strike, employers may not legally hire permanent replacements.
For example, did you know about the ULP strikes by hundreds of security staff and baggage handlers at Chicago's O'Hare airport last year? Or the members of Teamster Local 284 in Ohio who struck when International Paper unfairly imposed the old contract last May? Or the non-union ironworkers in Washington state who did the same? None of these was reported by government agencies.
LET'S GET THE WHOLE STORY
You can help fill in this picture. If you or anyone you know has been on a ULP or grievance strike from the beginning of 2015 to today, send us your story:
When and where was the strike?
How long did it last?
What's the union involved and the company that was struck?
What were the issues in the strike?
What made the union or the workers decide on a ULP or grievance strike rather than a traditional "economic" strike or no strike?
Send the story to strikesulp[at]gmail[dot]com. Assuming we get some good replies, we'll compile the reports and publish the results in Labor Notes.
Kim Moody is a former director of Labor Notes. Sheila Cohen is a member of the National Union of Journalists (UK).