Sickout Leaders Make a Bid to Re-Energize Detroit Teachers Union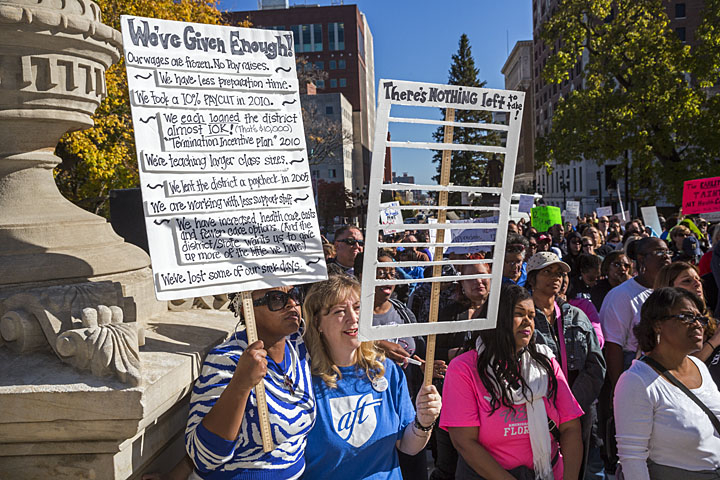 "Fired Up or Burned Out?" asks a new slate running for office in the Detroit Teachers union (DFT). "Which one are you?"
Escalating Actions
In November 2015, thousands of Detroit teachers used their "professional development day" to go to the state Capitol in Lansing for a rally against overcrowded classes and unilateral health care cost increases.
That fall teachers held rolling sick-outs.
On January 11 more than 60 schools, out of 97, had to close when teachers called in "sick and tired," and on January 20, 88 schools. Individuals and the local were served with injunctions.
In February, teachers held "walk-ins," where they invited parents and the media, gathered before school in union T-shirts, and walked into their schools in unison.
In May, Emergency Manager Steven Rhodes warned that the district could run out of money to pay teachers. That led to two days of sick-outs—in all but three of the district's schools—forcing Rhodes to assure teachers he would "honor that legal obligation."
The goal of Dedicated Teachers for Fairness and Equity (DTFE) is to "re-energize our members," said presidential candidate Asenath Jones, a 19-year world history teacher. Ballots were mailed to members November 14 and will be counted December 3.
"We've taken so many hits," said vice presidential candidate Marietta Elliott, who teaches at a K-8 school focused on students' African and African American heritage.
The Detroit school district is down to 46,000 students after being placed under "emergency management" by the Michigan governor. A succession of emergency managers has left the district in debt as more families opt for charter schools. Charter schools now enroll more Detroit students than public schools do.
Some teachers on the 13-member slate helped organize a wave of sickouts last school year, called to shed light on the woeful conditions of Detroit schools.
Teachers started organizing the actions in a small number of schools. "Sickouts had been maybe three at a time," Elliott said. "Then [Emergency Manager] Darnell Earley called teachers 'unethical.' We had a conference call with 400 to 500 teachers on the call. We organized by forwarding text messages." A January 20 day of action shut down 88 of the district's 97 schools.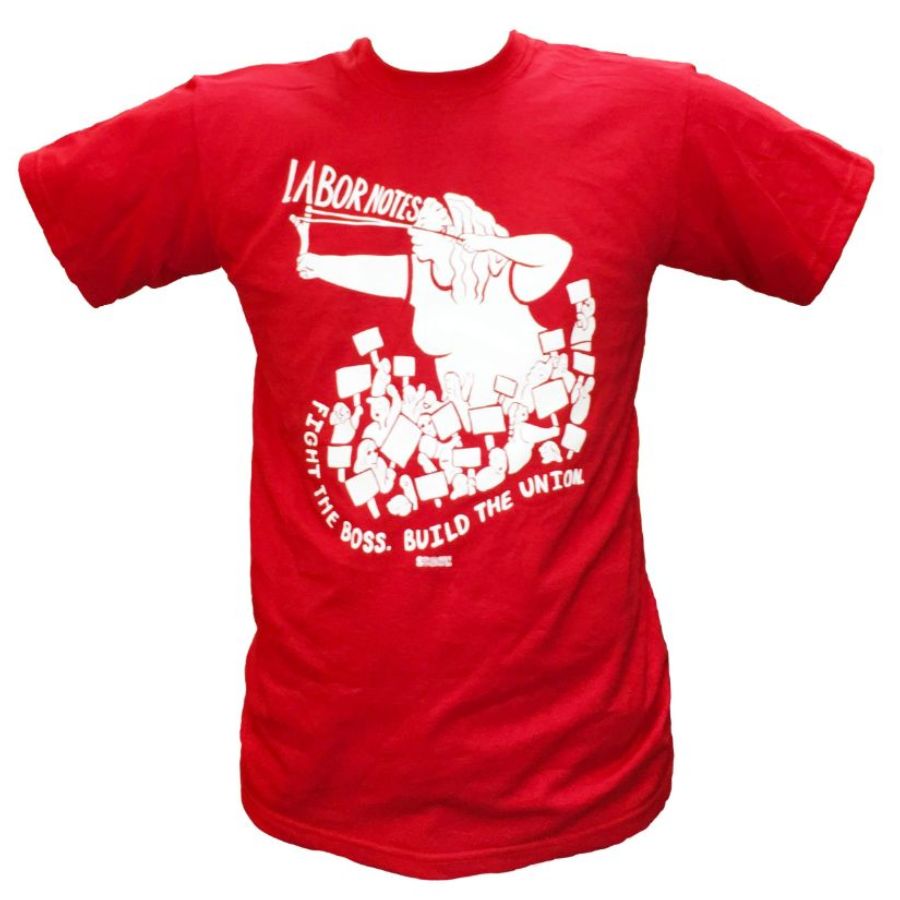 Teachers showed mold, water damage, broken equipment, and mice-infested classrooms to the media. And they didn't fail to mention pay cuts and abusive teacher evaluation systems.
Sixth-grade English teacher Vanessa Dawson said that in her school, computers that students use to take the new M-STEP standardized test run too slow. On a hot day, she said, students will push any key out of frustration. "We give them popsicles to try to keep them on task," she said.
Jones said the year's sickouts, which were organized independent of union officers, not only shed light on students' and teachers' conditions, they lit a fire under members who'd been intimidated about exposing them.
"We had a union, but the union had taken a more passive approach," said Dawson. "The times require aggressive fighters and strategic planning."
The incumbent United for Teacher Rights slate has held office for most of the past two decades.
DTFE emphasizes that it will get teachers organized at the building level. "We want to support building reps and the school committees," made up of a half-dozen teachers in each school, said U.S. history teacher Brian Diskin. "To reunify a district that's lost a lot of zeal, you have to build from the ground up."
Jones suggested that the union could hold monthly meetings for building reps to come together across schools, and establish sister schools to support each other.
Elliott emphasizes that if DTFE wins, the union will not only be urging members who have dropped out to recommit (Michigan is a right-to-work state), it will also be seeking more sources of funds for the starved school system.
"It's about putting kids first, then teachers," said Dawson.
Meet Detroit teachers and other local activists December 3 at the Labor Notes Troublemakers School. Click here for details and to register.