At the Profitable Space Needle, Workers Keep Pushing for a Contract
The Space Needle, Seattle's iconic landmark and tourist destination, is also home to Washington state's highest-grossing restaurant.
Yet the workers there have been without a union contract since management unilaterally terminated theirs in 2012—committing five violations of federal labor law, the National Labor Relations Board later found.
Though it's located in a city park, the Space Needle is privately owned. Its owners have fought tooth and nail to deny hard-earned wages to the 250 UNITE HERE Local 8 members who work as its greeters, elevator operators, reservationists, purchasing employees, food and beverage workers, and valets.
Last year, with the backing of community members, elected officials, and workers of diverse occupations, Space Needle workers forced management to give them raises and back pay.
This Labor Day, 60 people rallied to support them. Letter carriers, grocery and commercial workers, non-profit employees, and parents with kids showed up.
"Seventy-five percent of us are raising families with these jobs," said Cisco Cole-Daum, a server in the SkyCity restaurant at the top of the Needle. "People are buying homes, and when we get better wages and better benefits, we spend more money in the city."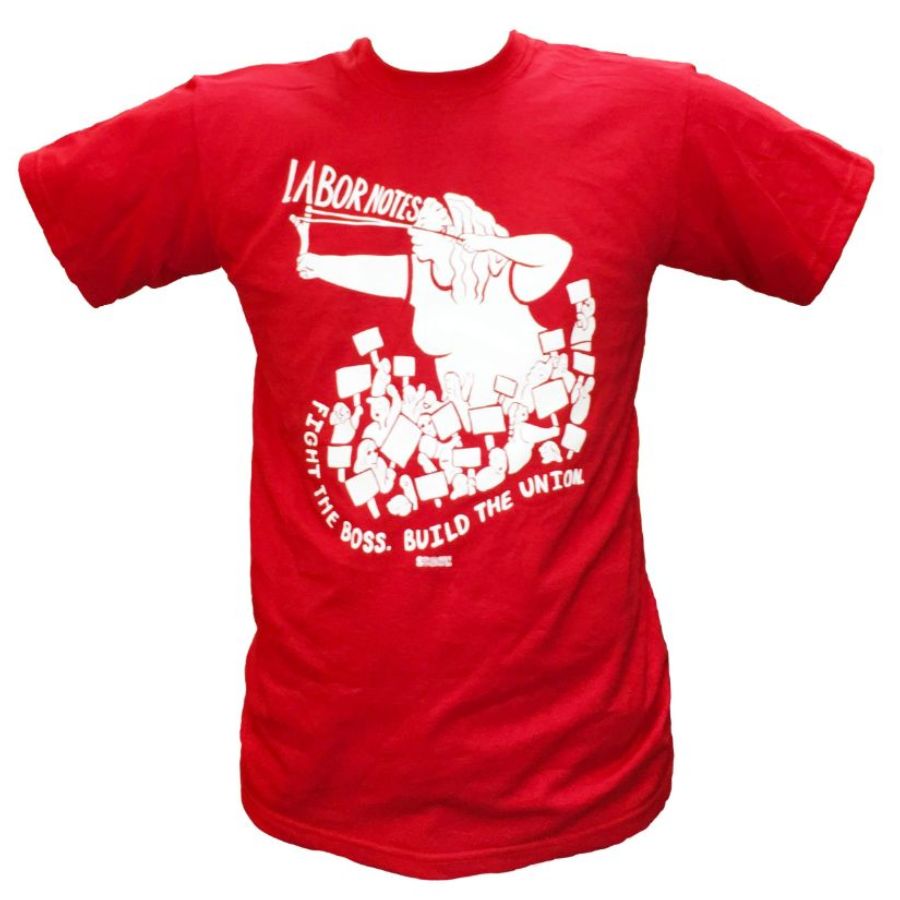 Five years into their contract fight, the Space Needle workers are pushing for job security and to maintain their union benefits, including their pension, union wages, affordable family health insurance, and scheduling by seniority.
THREAT OF LAYOFFS
In the spirit of Labor Day, workers delivered a petition asking that their jobs be protected against subcontracting or closures. They're concerned that the Space Needle might outsource the valet or the restaurant, lay off existing workers, and make those jobs nonunion.
And recently, management has announced plans for extensive renovations that could lead to temporary closures and layoffs. So the workers are also pressing to extend their layoff protections. Right now they're protected through layoffs up to 120-150 days, depending on the job classification—but the renovations could take longer than that.
"Space Needle is the symbol for the city," Cole-Daum said. "Everywhere you go in the world, people say, 'Oh yeah, the Space Needle.' But what would it mean if the Space Needle was the best example for job rights, wages, and lifestyle?"
Rolando Avila works in public policy for the Seattle based nonprofit Solid Ground and is a member of OPEIU Local 8.