Boston School Bus Drivers Fight Firings and Telematics
UPDATE, JANUARY 5, 2016: The Boston school bus drivers union announced victory December 23, after members ratified a new four-year contract. According to the union, the agreement includes retroactive raises and benefits increases, immediately reinstates the four fired union officers, resolves the 700-grievance backlog, and guarantees drivers' job security and union rights even if a different company takes over. -Eds.
Boston school bus drivers are in the fight of their lives—up against Mayor Marty Walsh, the Boston Public Schools, and the global conglomerate Transdev.
As soon as Transdev (formerly Veolia Transportation) took over Boston's school buses two years ago, it started violating hard-won provisions of the union contract, even trying to force all the drivers to reapply for their jobs. Soon it fired four union officers, claiming they had led an illegal wildcat strike.
"It is obvious to us that this evil company was hired to do one thing: break our union completely," said Steelworkers Local 8751 President Andre Francois.
Now drivers are gearing up for a new round of negotiations, where they're determined to deal with the backlog of 700 unresolved grievances—over such issues as pay shortages and unjust suspensions—and to win back their officers' jobs.
The contract between Transdev and the union expired in 2014. Local 8751 has printed up T-shirts with the slogan, "Will Strike If Provoked."
Over the past two years the union has filed numerous unfair labor practice charges accusing the company of unlawful firings and of refusing to bargain in good faith. Over and over, members have rallied in the bus yards, calling for the district to rehire their leaders.
In fact, the fired leaders' slate, Team Solidarity, swept the union elections this spring, winning all 18 executive board seats. The slate won the top offices—president, vice president, financial secretary, and grievance chair—by more than 3 to 1.
Under the city's vendor agreement, Mayor Walsh has the power to order a grievance settlement, and he could order Transdev to rehire the four leaders. But he has yet to do so. Apparently the corporation is calling the shots.
This local has faced some serious anti-union companies in the past, but nothing like Transdev. According to Financial Secretary Steve Gillis, "union-busting and austerity, not quality transportation services, is the company's only real product."
A FIGHTING LOCAL
Local 8751 is no ordinary union. Drivers first began organizing in 1974—the same year a federal judge ordered busing as a remedy for school segregation.
Desegregation created a need for more bus drivers. This was when a number of the union's early organizers were hired, including some of the district's first female and African American drivers.
The union won its first contract in 1978. Ever since, it's been fighting to keep the schools from being re-segregated. Through those fights it has built a solid relationship with local community groups.
Of the union's 900 members, 98 percent are Haitian, African American, Latino, or Cape Verdean. Drivers are often seen on picket lines not only for other unions, but also in support of Black Lives Matter, the antiwar movement, and the Palestinian struggle.
Local 8751's sound truck has rolled in the city's Pride Parade for decades, and its first president, Tess Ewing, was a founding member of Pride at Work, the AFL-CIO constituency group for Lesbian, Gay, Bisexual, Transgender, and Queer (LBGTQ) unionists.
SHORT PAYCHECKS AND TELEMATICS
The company now known as Transdev took over the management of Boston's school buses from First Student, a Scotland-based transnational, in 2013.
The drivers were then under a 2011-14 agreement which for the first time allowed members to retire with dignity—assured medical benefits and a unique severance payment. The contract had also required First Student to hire 40 new workers, raise wages, and improve benefits.
But under Transdev's management, some contract provisions have been ignored. Workers complain their paychecks are short every week, owing to the company's method of computing pay. And in flagrant violation of the contract, the company has implemented GPS/telematic surveillance.
"The company is already tracking us every day," said Georgia Scott, a 12-year bus driver who was recently elected treasurer of the union. "Arbitration ruled against [them], but they are still are using tracking.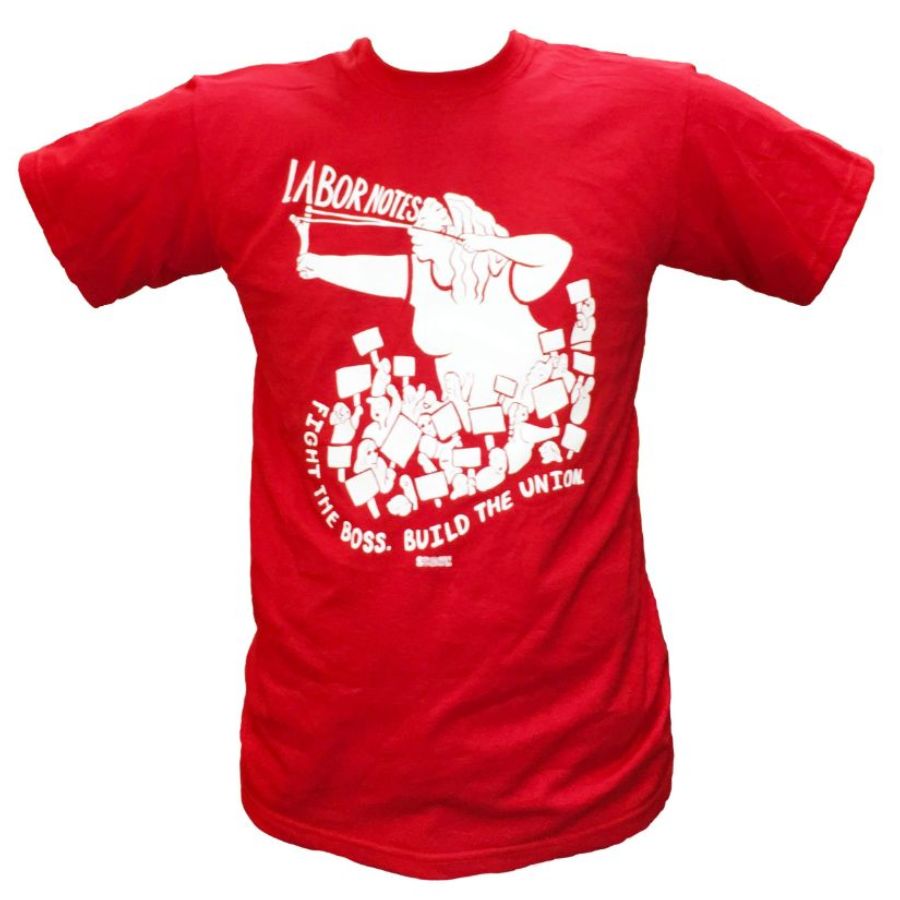 "There's a camera pointed directly at me, and another little box that sends off a signal so you know they are tracking you," she said, "and now there's another box for when you get on. You tap that with a card, or use a finger. So that's three devices they are using to track us."
Veolia/Transdev had gotten the busing management contract—despite not being the lowest bidder—by promising to save the city millions of dollars. One "cost-saving" provision was to require all middle-school students to take public transportation instead of yellow school buses. This attack was largely thwarted, after angry parents flocked to public meetings.
One of the company's most outlandish moves was to insist that every driver, even if he or she had put in decades of service, reapply for his or her job.
"Most of us, 95 percent, didn't do a new-hire application," Scott said. "We said, 'We are not new employees, the company is new. If anyone should do a new application, it should be the company'—and if they had, they wouldn't have gotten the job!"
FIRED FOR PROTESTING
On October 8, 2013, in all four bus yards, a group of drivers approached management to demand a meeting over this and other grievances.
Instead of agreeing to meet, the company locked all the drivers out. The union has photos of the chains and padlocks to prove it. Nevertheless news media repeated the company's spin, which was that the union had held a wildcat strike and left children stranded for the day.
Three days later, five union officers—Francois, Gillis, Stevan Kirschbaum, Garry Murchison, and Rick Lynch, leaders in all four yards—were suspended. Soon four of the suspensions were converted to discharges.
The company even tried to send Kirschbaum to jail. After a 2014 "Solidarity Day" rally in the Freeport bus yard, he was charged with assault, trespassing, breaking and entering, and malicious destruction of property.
The felony charges against him were so transparently false, it took a jury took just 10 minutes to render a verdict of "not guilty."
GLOBAL UNION-BUSTER
Veolia/Transdev's heavy-handed tactics in Boston reflect its pattern of union-busting wherever it goes.
In San Francisco, for instance, Veolia got paid $399,000 in 2013 for a few months' work negotiating for Bay Area Rapid Transit against Service Employees (SEIU) Local 1021 and Transit (ATU) Local 1555. Last year these negotiations provoked a strike.
In Phoenix in 2012, the National Labor Relations Board found that Veolia had engaged in "regressive, bad-faith, and surface bargaining," forcing ATU Local 1433 bus drivers to strike. Only when threatened with a federally mandated default settlement did the company back down and agree to a deal.
And in Las Vegas in 2013, the NLRB ordered Veolia "to cease and desist from refusing to bargain collectively" with ATU Local 1637 bus drivers and to stop "interfering with, restraining or coercing its employees in the exercise of their right to self-organization."
But there are pockets of resistance. In Pensacola, Florida, after the company hired 200 scabs to replace union bus drivers during a one-day strike in 2011, the community forced the county to terminate its contract with Veolia. The coalition that forced Veolia out included ATU Local 1395, the NAACP, the Rainbow Coalition, Occupy Pensacola, churches, riders, and disabled groups.
Other city governments have terminated contracts with Veolia/Transdev, including Indianapolis; San Diego; St. Louis; Grand Rapids, Michigan; Rockland, Massachusetts; and the company's hometown, Paris, as well as several other cities in France.
"Transdev is by far the worst, most union-hating company we have even had to deal with, but they didn't know what they were up against when they took on Local 8751,"said Kirschbaum.
"We are not backing down. We are going to get our jobs back, we will get a decent contract for our members, and we will have safe transportation for our precious cargo. Whatever it takes, we are going to win."
Gerry Scoppettuolo is a member of Pride at Work in Massachusetts.