Sanders Backs Communications Workers in Verizon Contract Battle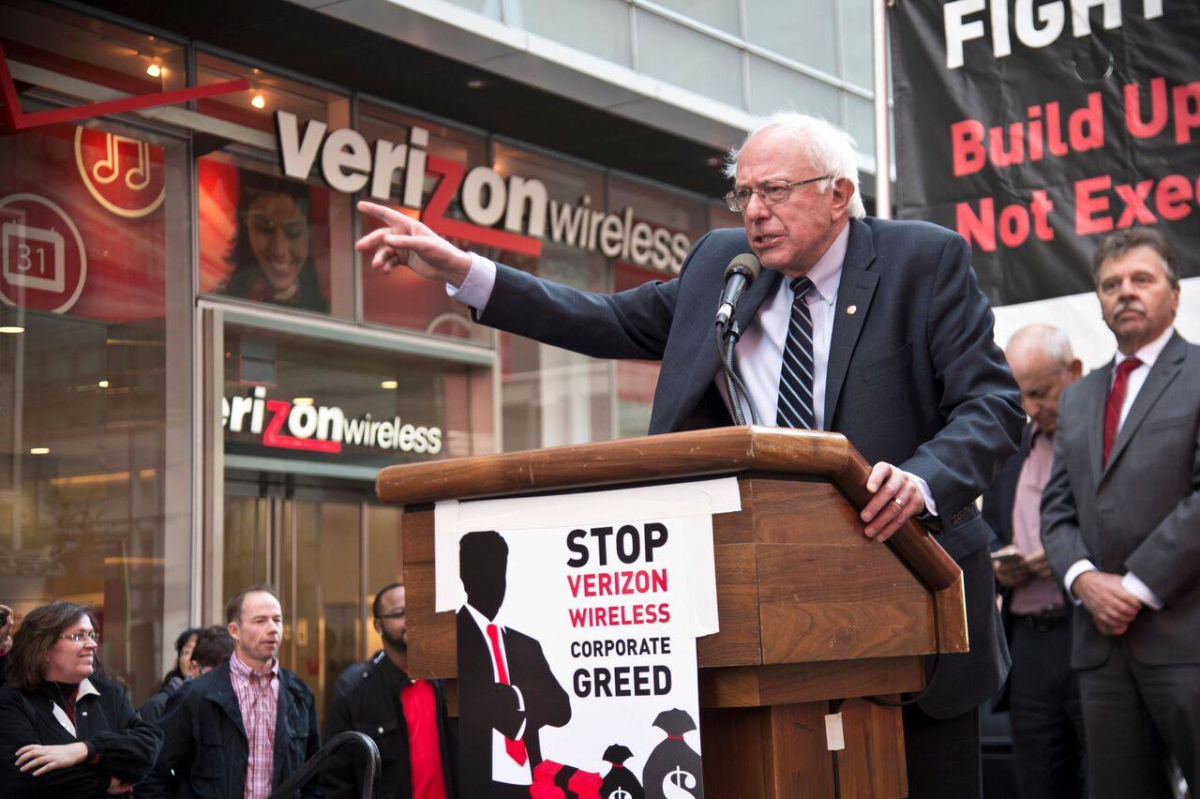 Senator Bernie Sanders joined hundreds of Verizon and Verizon Wireless workers yesterday for a lunchtime rally in front of the Verizon Wireless store on 42nd Street in Manhattan.
Every day after work, Verizon workers across the Northeast have been picketing and leafleting outside stores to let the public know about their contract fight.
Sanders blasted Verizon as a prime example of a profitable company trying to squeeze concessions from workers who are already working long hours under high stress.
"I think Verizon needs to hear from the American people," Sanders said. "We want them to create more broadband. We want them to pay their workers a decent wage. We want them to sit down and negotiate a decent contract!"
NO DEAL IN SIGHT
The contract covering 39,000 Communications Workers (CWA) and Electrical Workers (IBEW) at Verizon expired August 1. Nearly three months later, there's still no deal in sight.
Sanders also slammed Verizon Wireless for firing activist Bianca Cunningham, a union member from Brooklyn who helped organize her co-workers.
Workers at seven Brooklyn stores voted to join CWA in May 2014, but have yet to settle a first contract. Cunningham is on the bargaining team.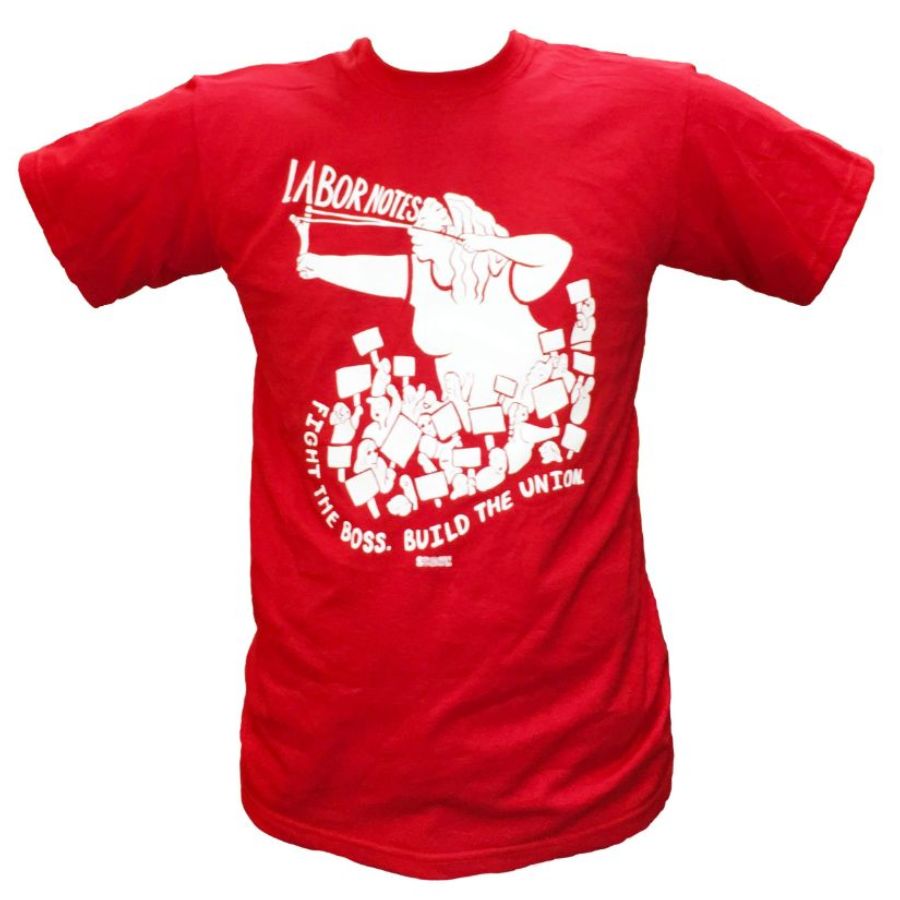 "It is not acceptable to me that when workers form a union and negotiate for an entire year, they can't yet get a contract," said Sanders. "That's not what democracy is supposed to be about. That's what rotten labor law is about. And we're going to change that."
He recently introduced the Workplace Democracy Act, which would make it easier for workers to form unions by getting a majority signed up on cards. It would also allow unions to request binding arbitration if they cannot get a first contract from an employer after 90 days.
CWA has yet to endorse a candidate in the 2016 primaries. The union has set up a website, CWAvotes.org, where members can review candidates' answers to the AFL-CIO's detailed questionnaire and vote on who the union should endorse.
Read More on the Communications Workers' Fight at Verizon
Pam Galpern is a field technician at Verizon and a member of CWA Local 1101.