Despite Threats, Ontario Teachers Ramp Up Work to Rule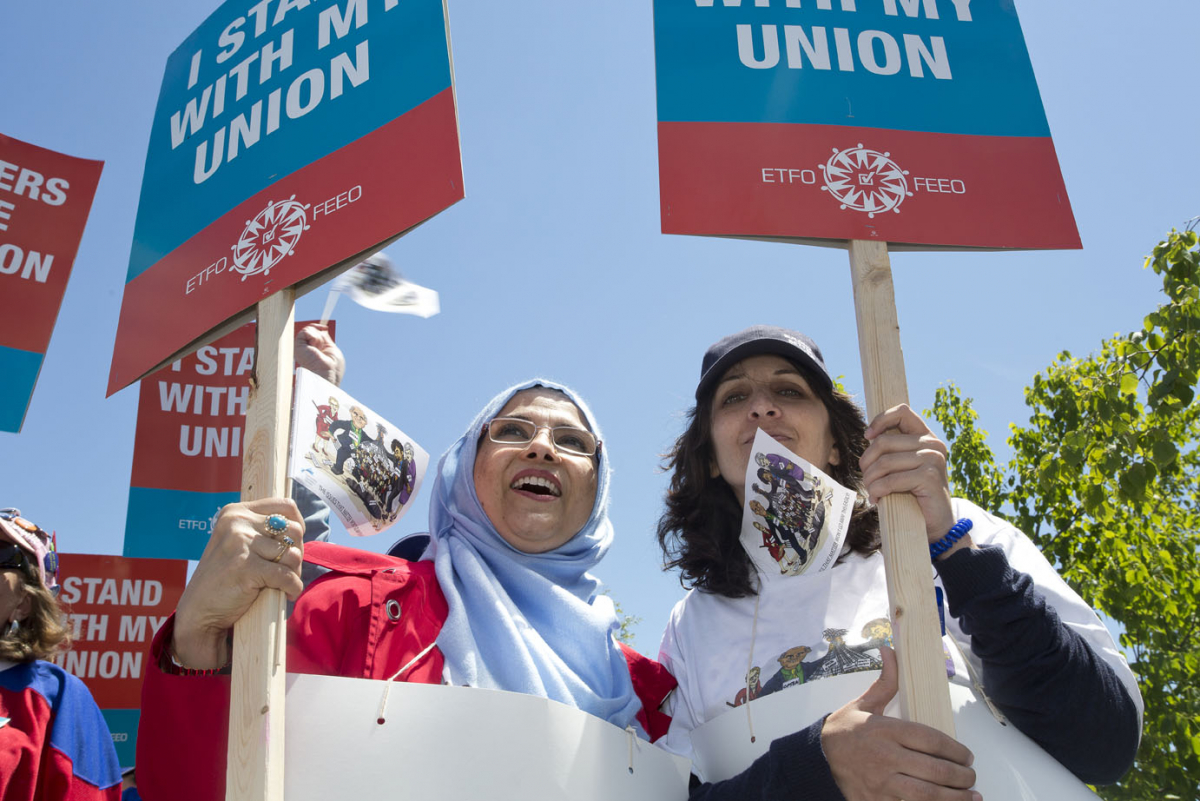 Ontario's provincial government is threatening to dock teachers' wages as elementary teachers today escalate their work-to-rule action. If necessary, the teachers say, they're prepared to follow the lead of Quebec, where thousands of public sector workers are walking out on rolling strikes.
The elementary teachers have been working without a contract for well over a year. They began administrative strikes in May, skipping out on piles of paperwork, data entry, and standardized tests.
"We stopped doing things that the Ministry [of Education] demanded—like standardized testing, which in fact made teachers really happy," said John Smith, president of the Elementary Teachers' Toronto local.
But teachers turned up the heat further with the threat to completely withdraw from extracurricular activities as of today. School support workers such as custodians, office assistants, and early-childhood educators are also engaging in work-to-rule actions.
Secondary, French, and English Catholic teachers ratified contracts earlier this fall after they engaged in or threatened similar work actions. A key issue was capping class sizes.
"[Ontario Premier] Kathleen Wynne goes out there saying we have best education system in world," said Smith, "but while we're fighting for lower class sizes, more special-education teachers, and repairs to schools, she's threatening our wages."
THREATS WON'T WORK
Wynne announced October 23 that the government would permit school boards to penalize teachers if no deal was reached by November 1 and if the work-to-rule actions continued. Teachers and support workers would receive five days' notice of any sanctions, which could include wage cuts or other changes to their terms of employment.
"This is an attempt to bully us and frighten us," Smith said. But he felt the threats weren't swaying teachers. "They are saying, 'Go ahead, we're not going to be bullied, we want to get a fair contract.'"
Ontario teachers are watching closely as public sector workers in neighboring Quebec, including tens of thousands of teachers, walk out in rolling strikes over budget cuts and proposed wage freezes.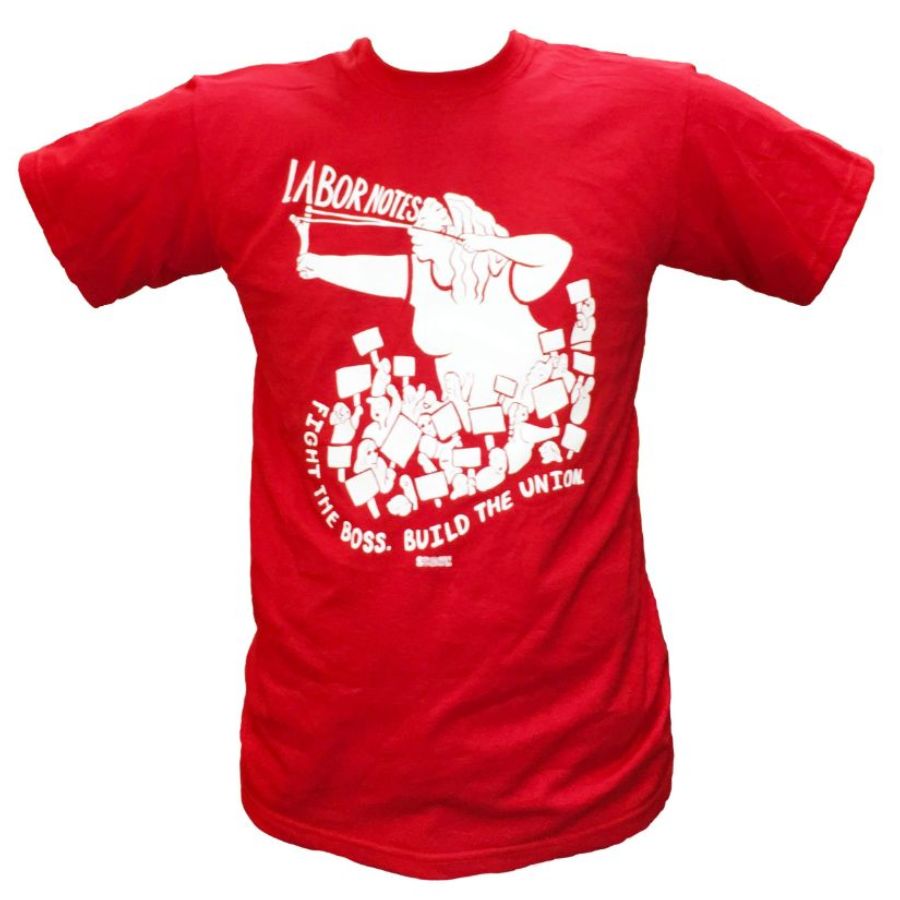 Elementary Teachers provincial President Sam Hammond has signaled that rolling strikes in Ontario, too, are still on the table. At a general meeting this week, Smith planned to show members the new shoes he bought for walking the picket line.
"Kathleen Wynne is threatening to cut our wages," he said. "I say go shoe shopping. Let's show her what we think of her threat."
SKIP THE PAPERWORK
The first phase of the administrative strike, begun in May, included not completing the piles of administrative paperwork that have been added to teachers' workload. The goal was to put pressure on administrators and the government to push the school boards, while minimizing the impact on parents and kids.
Teachers have long complained that the standardized tests imposed in Grades 3 and 6 are costly, time-consuming, and unfair to kids with language barriers or special education needs. Thanks to the job action, the province cancelled standardized tests for the year.
Working to rule also meant submitting grades for year-end report cards, but not writing comments or doing the data entry that many teachers do on evenings and weekends—a necessary step before the report cards go to parents. This put significant heat on school boards, which had to scramble to mail them out.
In the second phase, Elementary Teachers also sat out field trips, open houses, fundraising, and answering non-emergency emails from the principal after hours.
Smith says teachers are always reluctant to withdraw extracurricular activities, but today's escalation is necessary to push the province and school board association to bargain in good faith.
"It displays the commitment of teachers that we do extracurricular activities," he says. "The reason people go nuts about this is because that unpaid work has become really valuable."
Click here to read more about teacher mobilizing in Ontario.