Postmaster General Hides Winning Streak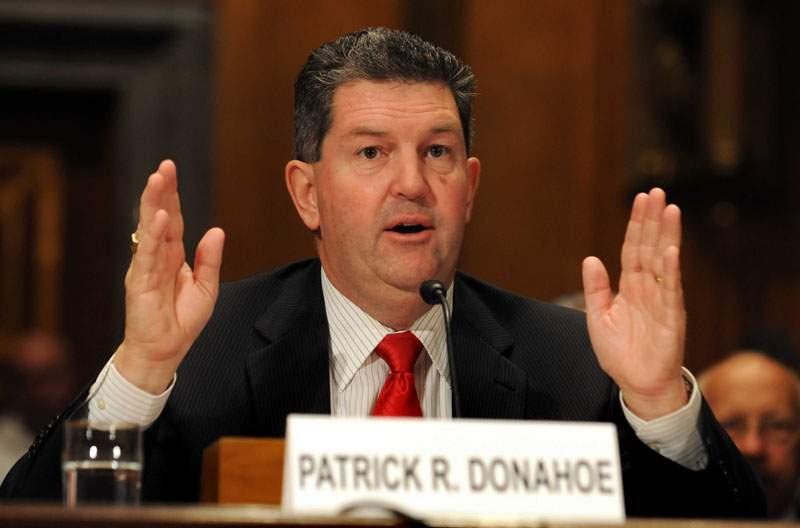 Postmaster General Patrick Donahoe claimed in a May 9 press release that the Postal Service had its "third straight quarter of revenue increase." Actually, the Postal Service has been reporting revenue increases for five straight quarters.
Why is Donahoe minimizing the winning streak? Perhaps someone in Postal HQ's statistics department was snoozing that day. But there is a more disturbing explanation.
Over the last few years, faced with falling revenue, postal management has closed post offices, slashed rural office hours, sold historic buildings, cut jobs, and consolidated processing plants.
More recently however, postal finances have improved. Cash on hand increased from $2.3 billion to $3.7 billion over the last two quarters.
Excuse for Austerity
Despite that, Donahoe has continued his campaign to impose austerity on the public (pushing to end door-to-door delivery, for example), and on employees (efforts to privatize its trucking arm and shift retail work to Staples). His ally in Congress, Representative Darrell Issa—the postal Voldemort—is pushing for a drastic overhaul.
Their biggest weapon has been the persistent "we're losing billions" message—drumming into the public and employees that there is no use in resisting.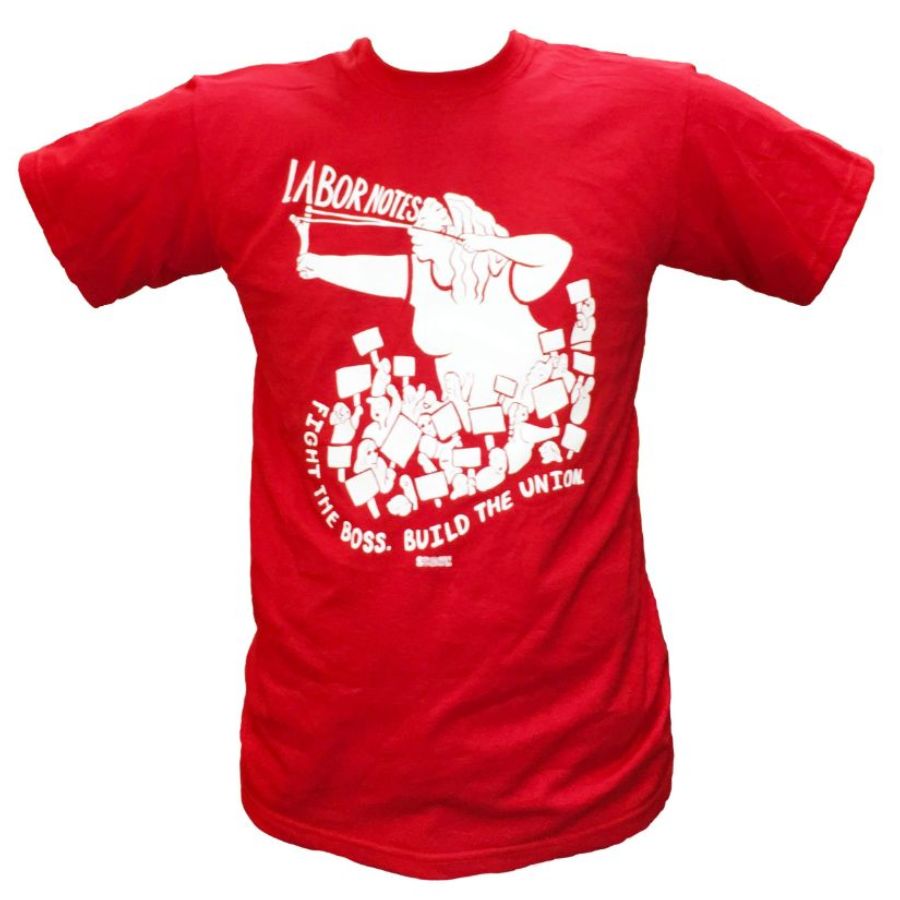 Donahoe is apparently marching to the tune of big mailers, companies that send out a lot of advertising or presort mail at bargain-basement wages to take advantage of bulk mail rates. They don't go to small towns to mail letters—or to ordinary post offices, for that matter. They want a streamlined network of postal facilities without the costs imposed by the mandate for prompt, universal service.
In fact, postal reform is needed, but not the slash-and-burn kind. Expanding postal banking, beyond money orders, could provide valuable financial services to underserved areas and populations, as well as generate substantial revenue, according to a January report by the Postal Service's Inspector General. Germany, Israel, and South Korea already do it. In fact, postal banking services were offered in the U.S. from 1911 to 1964 as a trusted alternative to banks.
Fanciful Debt
Why are phony losses reported in postal press releases and parroted by the media, despite the reality of rising revenue and operating profits? Congress is to blame, through a 2006 law that required the Postal Service to pump $5.5 billion a year for ten years into a federal treasury account, ostensibly to pre-fund future retiree benefits.
Plumping up the federal budget was the motivator, not future retirees' needs. In fact, for the past several years no actual money has changed hands—the Postal Service, unable to pay, has defaulted on this debt. But guess what? It still counts as an asset in the federal budget… and a debt in the postal budget.
And this artificial debt is being used as a battering ram to fool the public into thinking service cuts are necessary, when they really aren't.
David C. Yao is vice president of the Greater Seattle Area Local, American Postal Workers Union, a member of the Labor Notes Policy Committee, and a founding member of Communities and Postal Workers United.