'Union Stooges'? The NLRB Is No Panacea for Workers
Three New Year appointments to the National Labor Relations Board assure that it will continue to operate. But while unions are celebrating the NLRB's ability to keep the lights on, along with a handful of union-supportive decisions by the board, the hard fact is that even when the NLRB is operational, it doesn't work for workers.
President Obama's new appointments were necessary because the Supreme Court ruled in 2010 that the board needs a three-member quorum to take action. With Craig Becker's term expiring at year's end, the NLRB needed at least one new member. Obama appointed two Democrats and a Republican to bring the NLRB up to its full five members, a move that Mitt Romney says places "union stooges" in position to do labor's bidding.
Many unionists also took heart at two recent NLRB decisions: One mandates that businesses post information explaining workers' rights to organize, and another could speed up elections by streamlining disputes over what constitutes a bargaining unit. (Employer opposition continues to stall both, however.)
Avoiding the Issue
Sad to say, neither the appointments nor the proposals will influence employers' anti-union campaigns. As a union organizer for four years, I see these campaigns as the main hindrance to workers' efforts to join together. Unless we find ways to blunt them, no amount of tinkering at the NLRB will change the balance of forces in organizing campaigns that is weighted heavily toward employers.
Aramark food service workers at St. Bonaventure University in western New York received an object lesson last fall in just how far employers will go to destroy workers' hopes of organizing.
When the workers called our union, Service Employees Local 200, in September, management quickly discovered a union campaign was under way. Aramark immediately brought in an anti-union expert to train local management.
At the first hint of unionization, most companies bring in anti-union consultants. This billion-dollar industry trains management in how to bend weak labor laws to the limit, how union organizing campaigns are run, and how to use that knowledge to give themselves an upper hand.
The consultants tell management exactly what to do and say to carefully put down a workplace revolt. They show them how to trap employees, by watching for those clocking in a minute late, wearing clothes that violate a dress code, or failing to meet ever-higher efficiency standards. During an anti-union campaign, what was previously ignored quickly becomes grounds for discipline and selective firings.
Aramark fired several pro-union cooks, but since they knew how to ensnare them and get away with it, there were no legal repercussions.
Along with the firings, management created an atmosphere of fear and confusion that undermined the union drive. Three months into the campaign, tired and disappointed, one worker leader simply bought a one-way ticket to California, in hopes of a fresh start.
Full-Court Press
Employers also invest significant energy in winning hearts and minds. In 2010, I worked with 200 bus drivers and monitors employed by Birnie Bus who were organizing to join our union.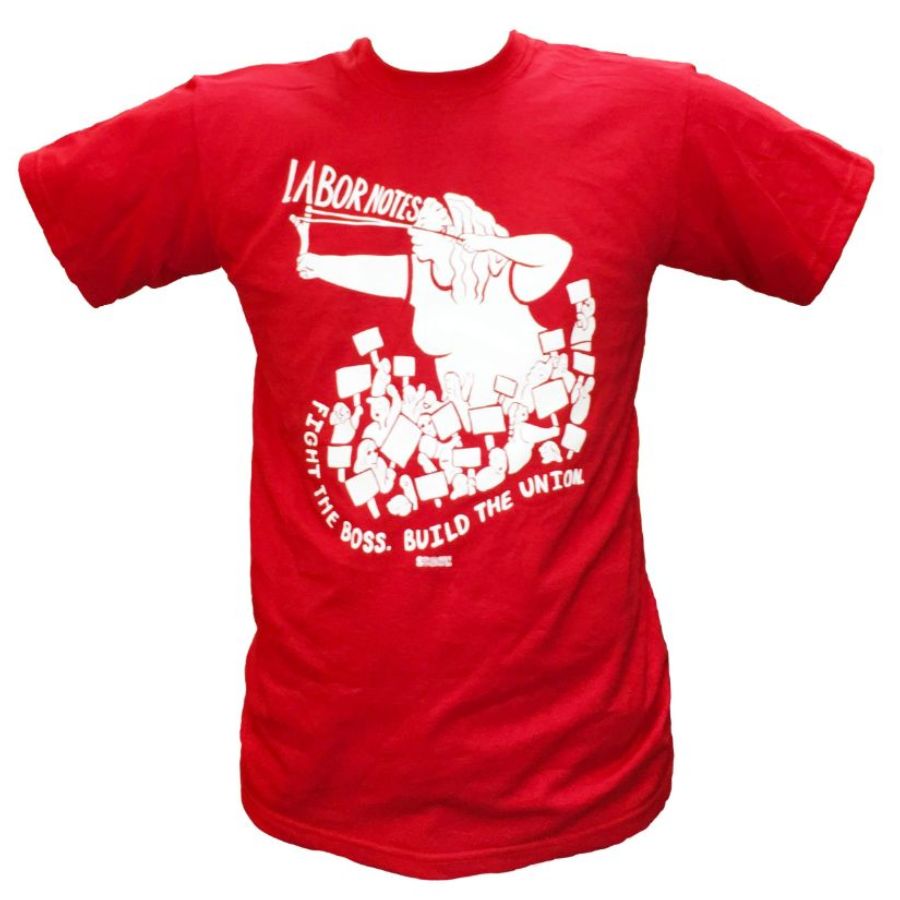 Five consultants from the anti-union Russ Brown firm descended and stayed for weeks to monitor workers, identify leaders, and intimidate employees in captive-audience meetings. They claimed to be experts on the facts of unionizing, carefully crafting talking points for every meeting to manipulate each employee.
One employee who fears retaliation explained what happened.
Birnie Bus had their meetings that you had to go to. They said with the union, the company wouldn't have money and people would be out of jobs. They were implying they would shut down the plant. They had anti-union consultants that were there all the time. They played cards with the employees and tried to be their best friends. I felt it came to the point where they were harassing people and changing their minds.
The sweet talk and scare-mongering continued for weeks, spreading false information about our union, outright lies about dues and strikes, and rumors about who supported the union and who didn't. The consultants created a portrait of unions as desperate businesses looking to expand.
If necessary, the consultants stacked meetings, requiring selected anti-union workers to attend a meeting in order to carry out management's message at a peer level.
By this time, management and its consultants had already discouraged and divided the workforce at sufficient levels to win their campaign.
Consultants like Russ Brown aren't cheap. According to Birnie's LM-10 filing, they charged Birnie Bus $180 an hour, billing the company for a total of $200,000 during a six-week campaign.
But some unions win against these odds, using an organizing model that depends on developing a large and diverse committee of workers and intensely training them to inoculate against the inevitable anti-union campaign. SEIU Local 200 United shows workers anti-union videos and literature to prepare them for management's campaign.
Under difficult circumstances, unions can win. But the process is so hard and takes so long that fewer unions are using the NLRB for elections. Moreover, workers shouldn't have to go to hell and back to win a union.
The NLRB is charged with protecting the rights of private-sector employees to join together to improve their wages and working conditions. If that promise is to be kept, workers need equal footing with employers when they decide to organize.
---
Chris Machanoff is an organizer with SEIU Local 200 United.