Will 'Governor 1 Percent' Break New York's Public Unions?
While Midwest governors who attacked public workers last winter are seeing tremendous public opposition, New York's Andrew Cuomo continues to be buoyed by high approval ratings.
The irony has not escaped members of the Public Employees Federation, the 55,000-member union of New York's professional, scientific, and technical workers.
They have worked under the threat of layoffs since the summer, when they rejected the Democratic governor's concessionary contract. A re-vote is due November 3.
Update: PEF announced members ratified the contract today by a vote of 27,718 to 11,645.
Cuomo ran for office on a deep austerity agenda, promising to downsize and consolidate state agencies by as much as 20 percent.
Once installed, he asserted that New York's public employees owed the state $450 million in annual givebacks. The legislature then wrote this anti-union "necessity" into the state budget.
At the same time, he refused to renew a millionaires' tax that would have generated $5 billion next year, many times more than Cuomo was demanding from public employees. In other words, Cuomo's own decisions helped deepen the fiscal crisis he now wants public employees to fix.
If the concessions weren't ratified, Cuomo threatened up to 9,800 layoffs.
Vote and 'Re-Vote'
As contract negotiations appeared to be going nowhere, PEF began to mobilize in June .
While PEF rallied, the leadership of the 66,000-member Civil Service Employees Association quit the game, granting the state a five-year giveback contract in exchange for skimpy protection against immediate layoffs. CSEA represents clerical, health care, transportation, and court workers in the state.
Soon a contract along the same lines was thrust on PEF. The governor ordered layoffs of hundreds of PEF members, using them as hostages to heighten the tension.
"We will not be bullied or coerced into a contract that does not meet our members' needs," read the July 1 PEF headquarters statement.
But PEF reached a tentative agreement extremely similar to CSEA's. In exchange the laid-off PEF members were reinstated.
The agreement contained a three-year wage freeze, nine furlough days, higher health care costs, and a "no layoff" pledge similar to CSEA's—which says layoffs due to "material or unanticipated changes" are allowed. (Layoffs resulting from Cuomo's hand-picked austerity commission will also be permitted.)
The PEF membership rejected the deal in late September, by a 54 to 46 percent margin in a 70 percent turnout. Both Cuomo and union headquarters were taken aback.
The governor noted that the PEF executive board had voted by a 3 to 1 margin to send the agreement to members. He immediately retaliated, targeting 3,496 PEF members for layoff in mid-October. Like Connecticut's Democratic governor, whose public employees also turned down a concessions contract this summer, Cuomo demanded the union grant him a do-over.
The offer to withdraw layoffs in exchange for a successful re-vote brought PEF's leaders scrambling back to the bargaining table. The governor said they could "tweak" the deal, so long as it was "revenue neutral."
A few days before layoffs were to begin, a second tentative agreement was reached. The governor proclaimed that givebacks were unchanged. This time the executive board voted 5 to 1 in favor.
In the past the full text of tentative agreements was sent to every member. This time members simply received side-by-side comparisons of key differences between the two deals.
Votes will be counted on November 3. Cuomo put the layoffs on hold till November 4.
Yes or No to Save Jobs?
The official PEF rallying cry is "Vote Yes to Save Jobs." A campaign to convince the rank and file has employed automated calls, town hall conference calls, phonebanking, special division meetings, and flyers distributed by union officials and staff. Pressure on the rank and file has been stronger during the re-vote.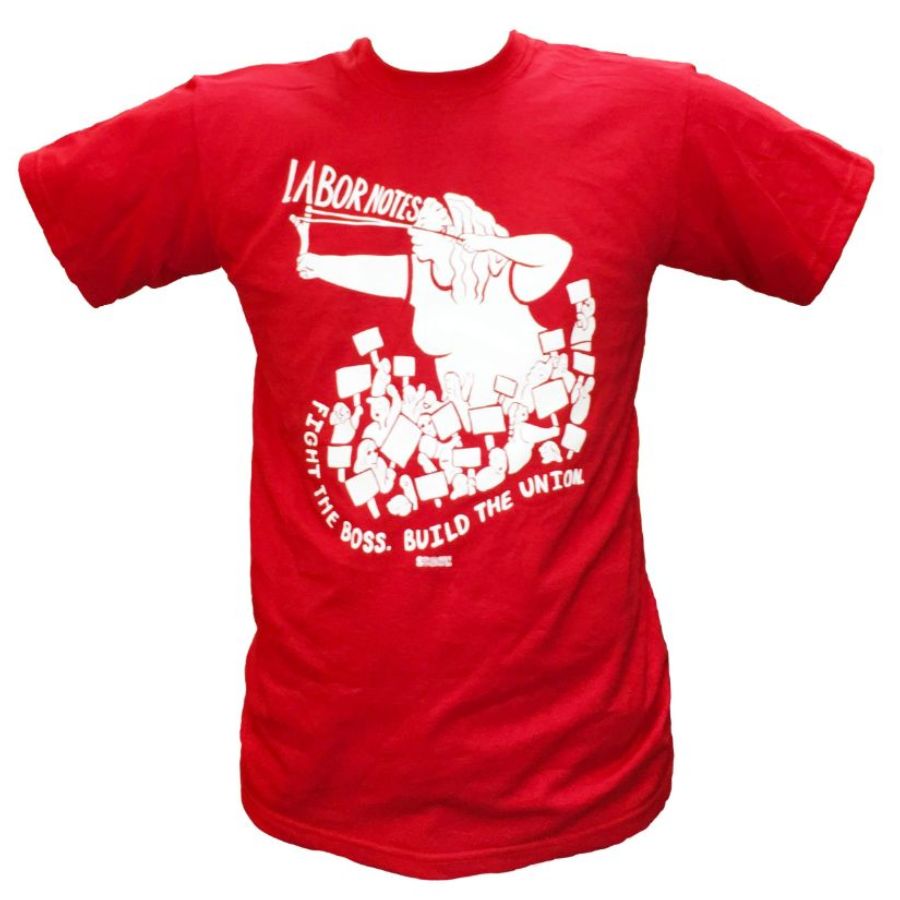 PEF officials adopted the talking points that private sector union leaders developed to justify concessions in the '80s.
"I've seen many instances where the unions refused to go along with anything they didn't like," PEF President Ken Brynien explained in a recent interview, "and the companies went out of business."
Other PEF officials said PEF wasn't in a position to go it alone once CSEA gave concessions.
An opposition group, calling themselves PEF Proud, called for rejection of both tentative agreements. The group has leafleted co-workers and maintains a blog, which has seen its vote-no flyers downloaded thousands of times. The group argues the union should fight to renew the millionaires' tax instead.
One member, a single mother making $40,000 a year, contacted the blog to say she was on the layoff list and voting against the contract because she would not be able to afford the health care cost increases.
Insult to Chronic Injury
Meanwhile, the number of layoffs seemed mostly to do with influencing the chances of ratification. Management settled scores, targeting PEF activists and leaders for layoff, whether they were for or against the contract. (Management gained either way.)
Thousands of innocent bystanders, like the psychology interns at my hospital, were on the block, too.
The layoffs had nothing to do with saving the state money, because the privatization that would come as a result of layoffs would end up costing taxpayers much more money, as the governor's own data have shown.
On top of all this stands the fact that the state workforce has been downsized steadily for two decades, while wages and benefits have remained flat at best.
Not only have public employees done more with less for a long time, their wages and benefits, when matched for age, gender, and education, remain significantly less than private sector wages and benefits.
Propaganda about "greedy state workers" has particularly rankled public employees who have sacrificed their careers to serve the public, often suffering disrespect from incompetent public agency leaders whose job credentials amount to political cronyism.
Perhaps PEF members held hope that Cuomo might have some clue about these circumstances when their union endorsed his campaign for governor last year.
Classic Concession Bargaining
Cuomo put PEF members just where he wants them: damned if they do and damned if they don't. State law prevents a strike, so his layoff threats forced PEF officials into classic concession bargaining, with the union negotiating against itself.
This is all according to plan. Cuomo aims to enlist public sector union officials in his campaign to downsize public services.
If (or really when) Cuomo's austerity commission follows through on his pledge to chop up to 20 percent of the workforce , unions will see mass layoffs, speed-ups, and privatization. Cuomo will insist union officials go along quietly.
To get there Cuomo aims to housebreak the unions one by one, first CSEA, now PEF, later the university professions, Transport Workers, and so on.
Governor 1 Percent
Whether the unions can buck the governor's agenda remains to be seen. Thanks to the Occupy Wall Street movement, Cuomo's assertion that public employees "owe" New York $450 million per year in givebacks appears increasingly ridiculous. Their health care and pensions certainly didn't trash the economy.
His plan to downsize public services appears to be on a collision course not only with the interests of the public employee unions but also with the Occupy movement.
Here in Albany protesters have renamed Cuomo "Governor 1 Percent" because he continues to refuse to tax New York's millionaires.
The opening has been created for PEF and the other public sector unions to join in the cry, "We Are the 99 Percent!" An increasingly restive rank and file is ready to answer.
---
Andy Coates is a doctor at the state psychiatric hospital in Albany and a steward and council leader of Division 231 of the Public Employees Federation (AFL-CIO).