Teamsters Win Provokes Management Terror Campaign in Ohio Foundry
Ohio Teamsters are experiencing a classic case of what happens when a company is ready to break the law to keep a union out. Since 125 aluminum foundry workers voted for Akron Teamsters Local 24 in March 2008, management has been barefaced in its refusal to bargain and its discrimination against union supporters, while threatening to sell the plant if workers didn't decertify the union.
Workers at General Die Casters contacted the Teamsters three years ago when management planned a rotating shift scheme that would have them work 12-hour days, changing shifts weekly and working every other weekend. "They'd run the shop 24 hours a day and nobody would get any overtime or sleep," said shop steward Kevin Maze.
Workers, who stamp parts for everything from chainsaws to cars, voted the union in 62-48.
Unions represented just 10.9 percent of manufacturing workers in the country last year, a proportion that's unlikely to rise much any time soon—the NLRB ran just 92 votes in manufacturing workplaces over the first half of this year.
SORE LOSER
General Die Casters hired a union buster, and the stalling, harassment, and unfair labor practices began. In 65 negotiations, union and company have agreed on almost nothing.
Organizer Rick Kepler with Teamsters Joint Council 41 says the union buster has used tried-and-true tactics to "make the union look stupid, fire people, make it look like they made a mistake they voted the union in." The company increased workers' health care costs, announced no raises for the year, instituted a big layoff, and hired temps. In fall 2009 it began circulating a decert petition, and backed it up by saying the plant would be sold if it remained union.
Kepler said managers told people, "You'll have to reapply if a new company comes in. If you're pro-union you won't get rehired."
Management's specialty was firing union supporters.
Maze was fired for placing a union sticker on a coffee machine. He discovered that this "destruction of company property" violated a new company rule that workers had not been told about. Although the unemployment commission found Maze had been fired for union activity, he's been out for 15 months.
Thirty-one-year employee Jerome Ivery has been harassed relentlessly and has avoided being fired only because the company needs his skills as a job developer and robot programmer.
Ivery has gotten several three-day suspensions, one for allegedly filling out his timecard incorrectly. "I was written up every day about doing my job, and they don't even know my job," Ivery said. "I was suspended a couple of times and they got me all the way up till just before termination."
Management has been pretty obvious about its discrimination. At one point Ivery told management he was no longer pro-union, and the harassment stopped. When he testified for the union, it began again.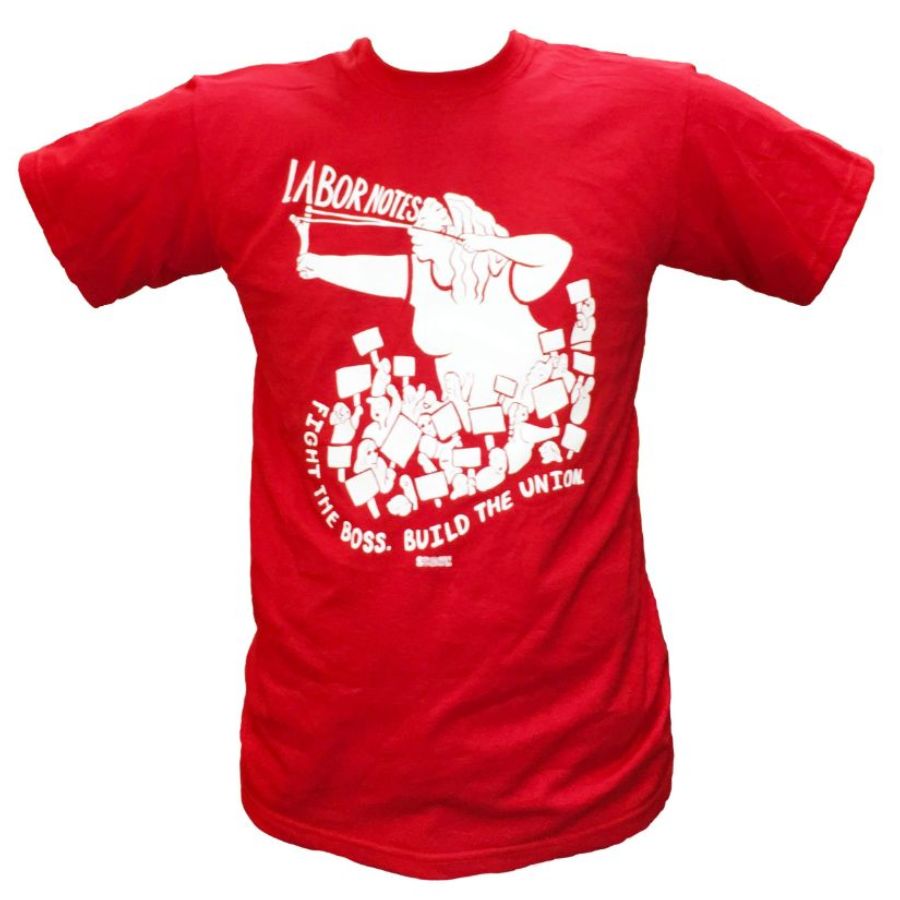 Ten-year-employee Arthur Brown, another highly skilled worker, did the reverse. He initially voted against the union, but then was elected by co-workers to the bargaining committee. He paid the price by getting laid off and never recalled. Brown said the company "gave people raises that were anti-union, and the ones that were pro-union they held back raises."
Management wrote pro-union people up for things that normally would be ignored, he said, while others slid by.
If he had to do it over again? "I was doing what I felt like was right," Brown said. "I wouldn't even change my answer."
Though he's now working another job, Brown testified for the union at the National Labor Relations Board. The board found evidence of both bad-faith bargaining and discrimination, and the union is now in a trial before an administrative law judge.
The union has also brought a court case against General Die Casters for failing to pay overtime. The company also faces many OSHA violations—which it's appealed.
ARBITRATION OF FIRST CONTRACTS?
Kepler couldn't help but speak wistfully about the slowly strangled Employee Free Choice Act. The Chamber of Commerce campaigned hard last year to "save the secret ballot" from EFCA's card-check clause. The chamber never mentioned that after a union does get certified—by vote or by card check—employers often mount fierce campaigns like the one against the Ohio die casters. Workers who vote in a union may fight for years to get a first contract—if they ever get one.
EFCA proposed that bosses who won't bargain should be forced into mediation to resolve a contract after 90 days, and that disputes should be sent to an arbitrator 30 days later.
"That arbitration provision would have been great for us," Kepler said. But if EFCA hadn't already been dead, the Republican takeover in the House Tuesday would have nailed down the coffin lid.
One Democratic NLRB member proposed recently a new rule that would see union elections held five to 10 days after a petition is filed. Elections now must take place within 38 days of a filing, giving the boss ample time for an all-out assault.
But even if the NLRB speeds up elections, the Ohio Teamsters are a living example of how the boss can still jam up first-contract bargaining, drive activists from the job, and undercut the union until backers lose faith.
The NLRB found General Die Casters' unfair labor practices so egregious that it is seeking a rare "10J" injunction against the company. But the remedy the board is seeking is preposterously unhelpful: management would have to stand before the workforce and read a ruling about its unfair labor practices.
The union will ask for a more effective fix: court-supervised negotiations. Citing the sad state of labor law, Kepler noted, "That still doesn't guarantee a contract."