Half Wages? Bring Out the Rat, Say NY Movers
The inflatable rat is back, as New York City Teamsters strike to say it's not fair to pay some movers $16-$22 an hour and others—mostly Black and Latino—just $8.
It started when workers at ATM Enterprises, who unload furniture from out of state and put it on the trucks belonging to Trucking Office Products System (TOPS), started raising a stink about their low wages. The TOPS workers make up to $22 an hour for delivering the furniture to Manhattan office buildings and belong to Teamsters Local 814. ATM workers, on the other hand, have no health care.
Furniture movers at two New York City companies, members of Teamsters Local 814, are on strike, saying it's not fair to pay some movers $16-$22 an hour and others—mostly Black and Latino—just $8. Photo: Julian Tysh.
The union says ATM and TOPS are part of one "seamless operation" owned by the same two guys, Jim Fenimore and Frank Sapienza.
The ATM workers quickly got organized and voted 21-4 to join Local 814. But Fenimore and Sapienza don't want to pay union scale. On July 19 both ATM and TOPS workers, whose contract has expired, went on strike. About 50 strong, they're demanding that all workers come under the same union contract.
WHO WANTS A RAT?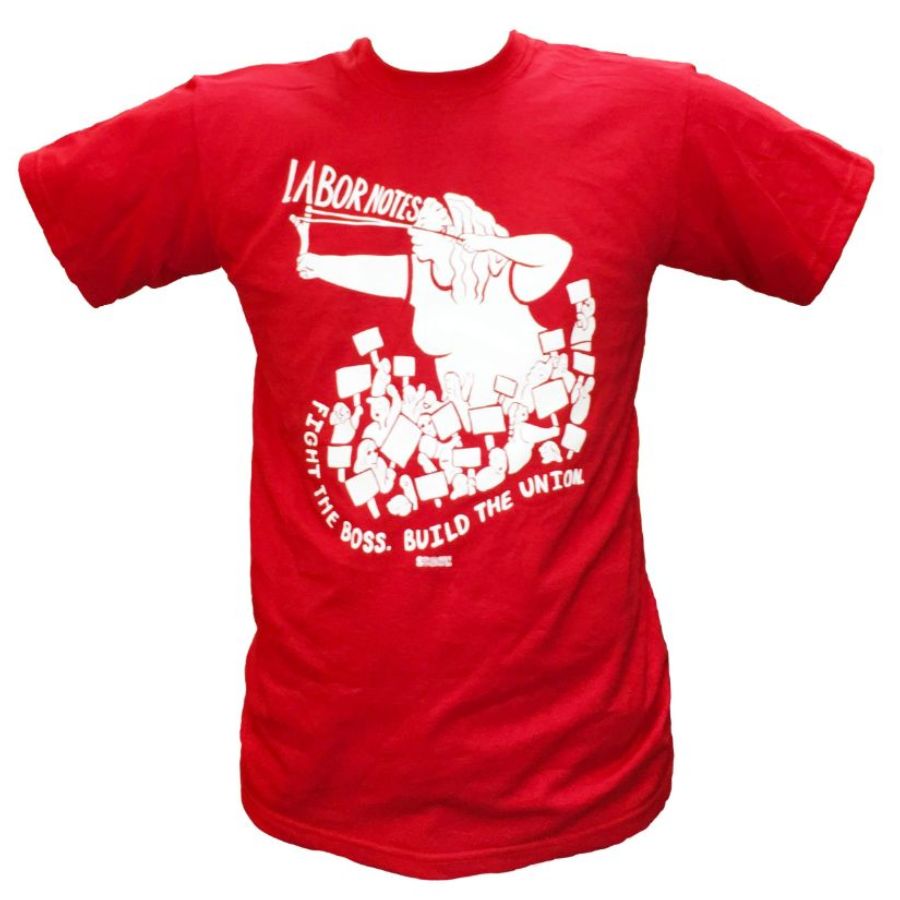 Strikers have been taking the giant rat to office buildings all over Manhattan where the company is using scabs to deliver furniture—including a building owned by Mayor Michael Bloomberg.
"Nobody likes that in Manhattan," said TOPS shop steward Frank Rotundo. "We've done it to a couple of buildings that don't want to pay attention, and when the rat goes up they change their mind."
Members of the Carpenters union who work for yet another TOPS company, building cubicles inside the buildings, have declined to get involved, Rotundo said.
Strikers have been approved for unemployment benefits because the company sent them a letter telling them they were replaced. They also receive strike pay from the local and the International.
Jason Ide, president of Local 814, said solidarity is strong and that the movers already making the union wage also "have a lot on the line" because the company is refusing to sign a new contract for them.