Anger at Insurance Companies Pulls 1000s to Protest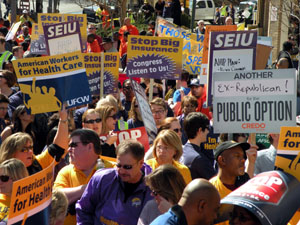 As health insurance lobbyists holed up in the Ritz-Carlton behind dozens of police in riot gear, thousands of health care activists surrounded the downtown D.C. hotel in a peaceful but pointed demonstration of anger and support for health care reform.
The entire crowd was "deputized" to make citizen's arrests of insurance lobbyists for blocking health care reform.
"When insurance companies come together to stop health care reform, that's a crime," said AFL-CIO President Rich Trumka as the crowd roared. "Congress should, Congress must, and Congress will listen to the people."
Declaring the Ritz a "crime scene" because of the insurance lobbyist meeting being held there by America's Health Insurance Plans, Trumka led a delegation of leaders to deliver an arrest warrant for leading insurance lobbyists.
Blocked from the Ritz entrance by barricades and riot police, the delegation scaled nearby planters and led the crowd in deafening chants demanding police "arrest the real criminals!" while others taped off the building with bright yellow tape emblazoned "It's A Crime To Deny Our Care."
The crowd massed in front of the Ritz was a colorful and festive cross-section of the nation, as clergy, community organizations, union members, and citizens gathered from across the country. The rally was sponsored by Health Care for America NOW.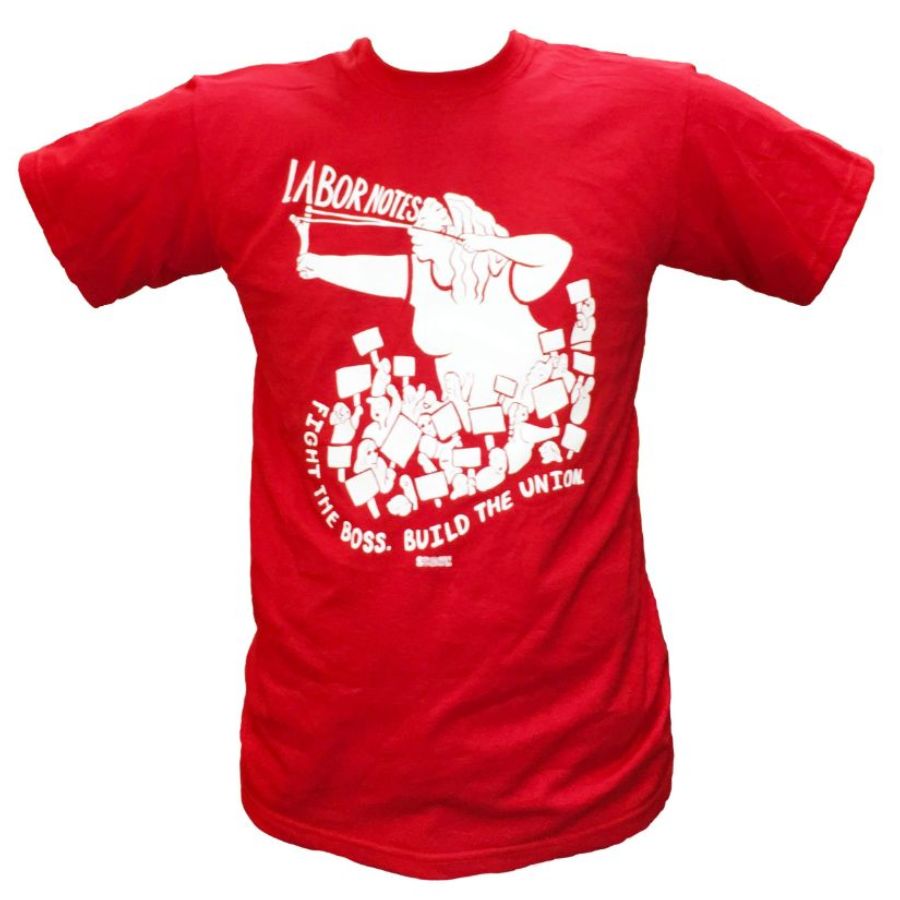 "There's too many people in this country who are dying because they don't have health care," said Wayne Rentzel of York, Pennsylvania, a member in Steelworkers District 10.
Mary Wallace of Gold Hill, Oregon, declared bankruptcy and lost her home after she fell ill because she could not afford health insurance. "The for-profit health care system is immoral," she said. "They're making profits off people's death."
Under blue skies and bright sunshine, with the beats of drums and the voices of thousands filling the streets, the message to the health care industry and to Congress reverberated through the nation's capital.
---
This piece first appeared in UNION CITY!, the e-zine published every weekday by the Metropolitan Washington Council, AFL-CIO. You can subscribe to UNION CITY! here.