Unable to Cut Hourly Wages to $8, Hugo Boss Tries to Flee Overseas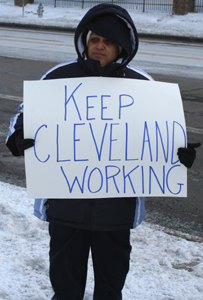 It wasn't very long ago that every time you looked at a clothing label you would see "Made in the USA." Not only was it made in the USA but it probably also had some sort of connection to a thriving garment industry in the Cleveland area. Names like Joseph & Feiss, Bobbie Brooks, Printz-Biederman, Lion Knitting Mills, and Cleveland Worsted Mill dominated the industry and union cards kept people gainfully employed.
But this good thing has come to an end. Now Hugo Boss, the last clothing manufacturer in Cleveland, has given notice of their intent to shutter their plant and lay off 400 workers at the end of April.
Hugo is closing because they want to ship the jobs to a plant in Turkey where they can pay much less than the average current rate of $12 per hour they pay Cleveland employees. Hugo management offered to stay if the employees were willing to cut pay to $8 an hour.
Maybe there should be a new rule—no more pay cuts anywhere unless and until management actually lives on what they are asking the workers to live on for at least a year.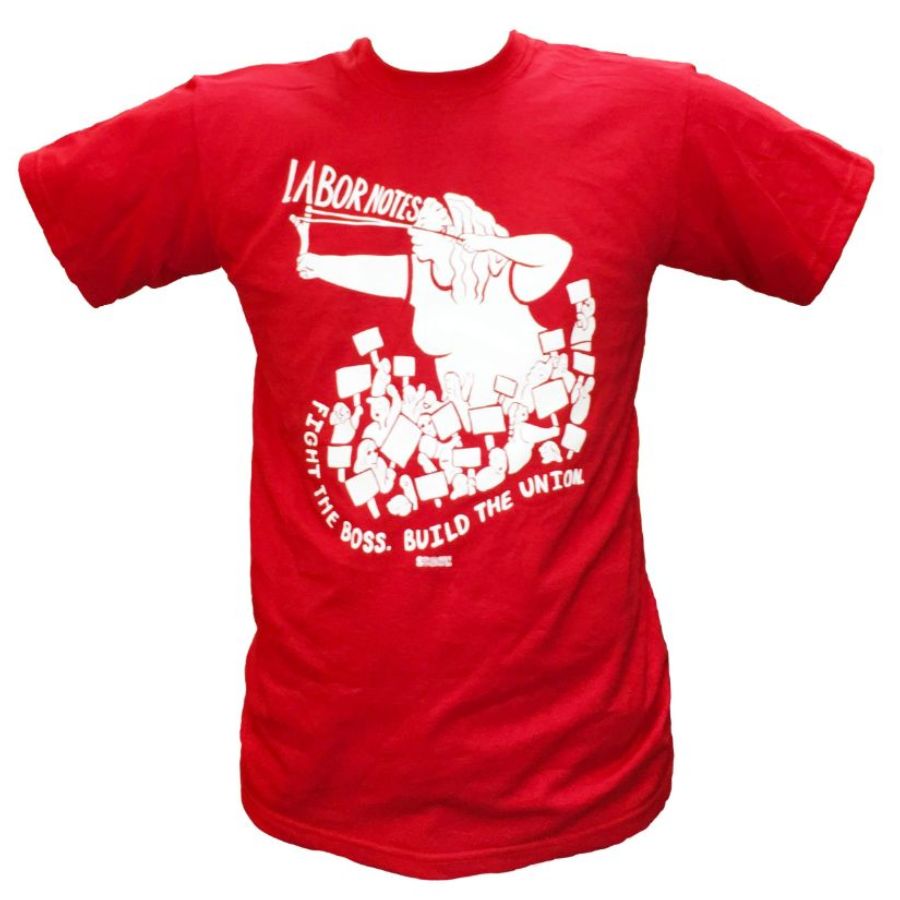 Cleveland Jobs with Justice is standing with Workers United, part of the old UNITE needletrade union, which represents the Hugo Boss workers. They're campaigning to save their jobs and we're going to support them all the way. Last year, public outcry raised by the union and its allies helped save some union plants at suit-maker HartMarx.
Several of our activists braved the frigid weather for an informational picket last week to publicize Hugo's decision at a local Nordstroms store—one of the largest retail customers of the clothing line. A contingent of employees, Workers United organizers, and Cleveland Jobs with Justice leaders went into Nordstroms and are now in contact with the chain's regional representative.
Maybe we could understand this if the Hugo Boss label was going out of business and closing the plant because they could no longer pay their employees. But this isn't the case. Hugo spends millions of dollars sponsoring all sorts of sporting events: Formula 1 racing, tennis tournaments, golf, and sailing.
So we're telling Hugo to keep Cleveland working—forget the Formula 1 and invest in the families who have invested in you!
---
Follow the campaign and get involved at Cleveland JWJ's website.