A 'Nice Experience' or a Job? Lecturers at Michigan School Say Part-Timers Need a Union, Too
Contract lecturers at Eastern Michigan University in Ypsilanti are fighting a hostile administration over the right for part-time adjunct lecturers to join the lecturers' union. They're part of one-third of teachers not on the tenure track nationally who've been on the job at least five years but are treated like short-term employees just seeking "a little money and a nice experience," as EMU's union-busting lawyer put it.
The university, whose specialty is educating future teachers and whose slogan is "Education First," has hired a team of high-priced lawyers to break the back of the drive, in part by creating divisions between full-time and part-time lecturers.
The Adjunct Lecturers' Organizing Committee (ALOC) has gathered signatures from a super-majority of part-timers who are teaching this semester, according to AFT organizer Greg Pratt.
They've filed a petition with the Michigan Employment Relations Commission for an election to be held before the winter semester ends May 4. Three out of four part-time lecturers approached by ALOC organizers have signed.
According to ALOC data, EMU employs about 450 part-time adjunct lecturers every semester, who teach more than one-third of classes.
The demands of EMU part-timers for equality are being echoed at the national level: a coalition of academic associations, including the AFT, released a report February 10 calling on universities to treat all their teachers as "one faculty"—which means extending health and retirement benefits and making pay equitable for those not on the tenure track.
The joint paper notes that nationally, one-third of teachers not on the tenure track have been in their jobs at least five years, but schools insist on "outdated personnel and compensation policies that assume non-tenure-track faculty members are short-term employees who will make up only a small proportion of the faculty."
Union organizing efforts across the country are challenging this unequal set-up.
WHO BELONGS?
At EMU, the administration has refused to recognize part-timers as worthwhile members of the university community.
"The part-time employment of adjuncts provides them with a little money and a nice experience," said attorney Craig Schwartz of the Butzel Long firm, representing the administration on a recent conference call with representatives of the state's labor commission and the union.
The part-timers, Schwartz said, "have no community of interest" with the full-timers. Not surprisingly, this is the same argument the lawyers made to create divisiveness between professors and lecturers before full-time lecturers won their union in 2001.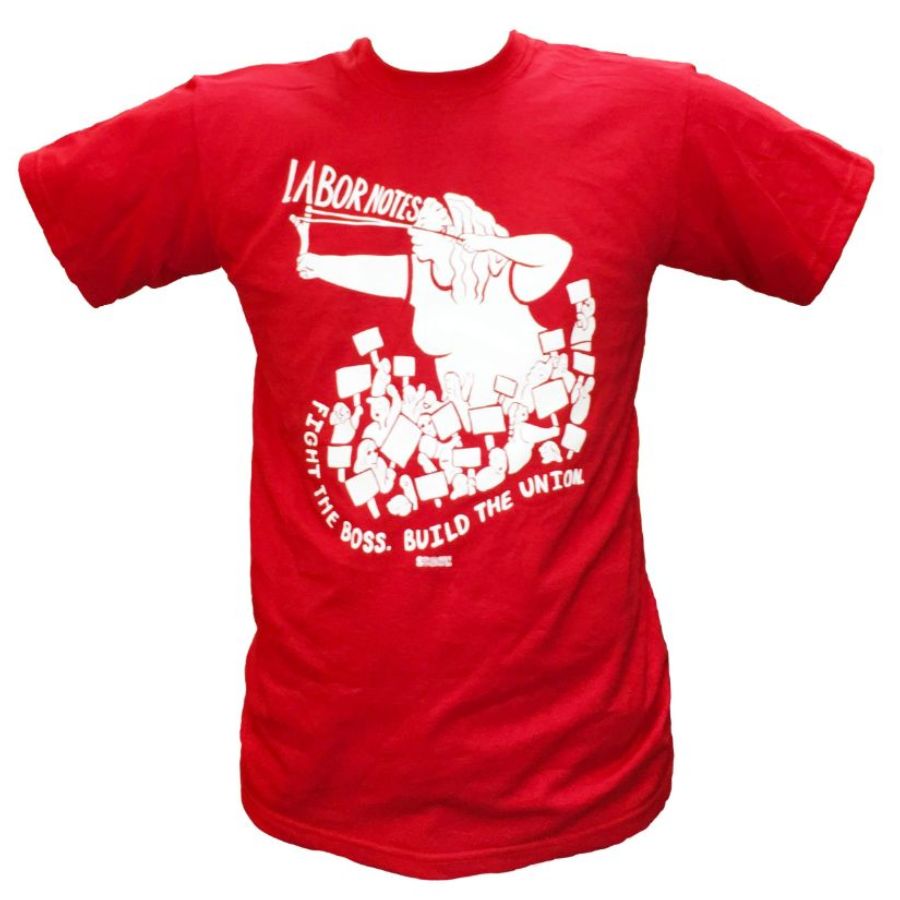 In successive contract negotiations since then, full-time lecturers have seen their base salary finally pass $30,000 a year—about a half to a third what tenure-track faculty members earn, regardless of qualifications.
They have a contractual right to an office, tech support, library privileges, medical, dental, retirement, and secretarial support, as well as a grievance procedure. Unlike part-time adjuncts, they can't be terminated at the end of every semester. Although they are still at-will employees, they have the security of a year-long appointment, and, after three years, they get two-year contracts.
At the February 16 meeting of the EMU Board of Regents, adjunct lecturers Mark Wenzel, from the history/philosophy and economics departments, and Peter Thomason, from the construction management program, presented the lecturers' position that all lecturers have a fundamental right to representation, and that there is wide support for this position among faculty, students, and the greater EMU community. No one spoke against it. More than 30 faculty members and students attended the meeting to show support for the lecturers.
Wenzel said 96 percent of current full-time lecturers at EMU were adjuncts before they became full-time.
Asked why the argument that part-timers and full-timers have different interests resonated with some people, Wenzel said, "Because some people—Craig Schwartz among them—are clueless about what we actually do."
Lisa Laverty, a full-time lecturer in political science, can't understand why it resonates at all. Calling out the university for promoting a "divide-and-conquer, anti-union strategy," she says, "full-time lecturers, most of whom started out as adjuncts, understand what it is like to teach at EMU for low pay, with no benefits, and to face the possibility of unemployment every three months when the semester ends."
STUDENT SUPPORT RISING
Wenzel said lecturers plan to boost the campaign by mobilizing community support through informational pickets, street theater, attending Regents' meetings, and other actions. After seeing how quickly students signed petitions of support, Wenzel added he's "falling in love with our students all over again."
The current drive to bring part-time lecturers into EMU-FT, the full-timers' union, is a continuation of the struggle that was left unfinished in 2001. The goal of that drive, which was led primarily by part-timers, always was to include all lecturers. Only as a result of a painful compromise to gain support from the state labor commission did lecturers agree that a union of full-time lecturers only was better than no union at all.
The vote by the full-timers was a landslide, 91-2, resulting in the first college lecturers-only bargaining unit in Michigan. Ironically, accepting this compromise meant that those who had led the drive found themselves not allowed to join the union, along with nearly four-fifths of all lecturers.
The compromise victory did pave the way, however, for adjunct victories and new AFT affiliates at other Michigan campuses, including University of Michigan, Wayne State, Michigan State, Western Michigan, Kirtland Community College, Wayne County Community College, and Henry Ford Community College. Now, lecturers at EMU want to finish what they started at home.
---
Ken Wachsberger led the nine-year drive at Eastern Michigan University that created the first bargaining unit for adjuncts in Michigan. He is an adjunct at EMU and a professional writer and editor. His book, Voices from the Underground: Insider Histories of the Vietnam Era Underground Press, will be published this year.