Get Out the Popcorn, Starbucks' Howard Schultz Called Before Senate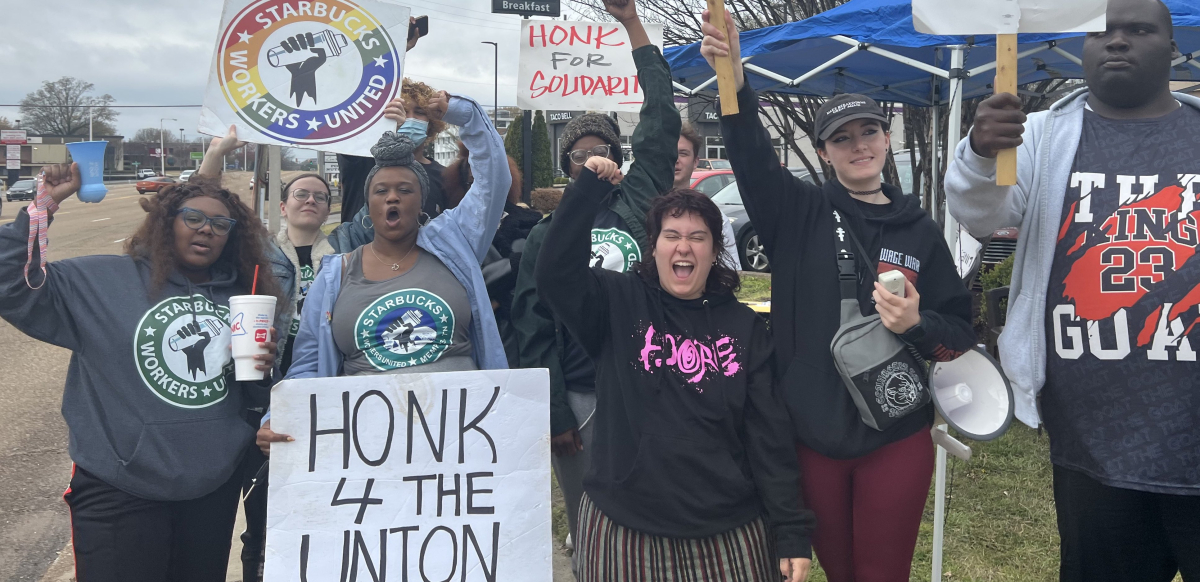 Starbucks projects the image of an employee-friendly company, but its workers have been exposing the contradiction between the company's words and its actions.
On March 29, they'll get some help from the U.S. Senate's HELP Committee, chaired by Bernie Sanders. The Health, Education, Labor, and Pensions Committee has called Howard Schultz, who recently resigned as Starbucks CEO, to testify before Congress about the company's union-busting.
Schultz is likely to be asked to explain why the company has not negotiated a contract with its union, even though the first store unionized in Buffalo in December 2021. Nearly 300 stores have now unionized with Starbucks Workers United.
Other likely questions will revolve around the anti-union onslaught workers have endured as the company has tried to stop the momentum of the union campaign. Over 80 union supporters have been fired in retaliation for organizing, the union says.
The company has committed hundreds of egregious labor law violations, according to several recent court decisions. A New York State judge ordered Starbucks to reinstate several fired "partners," as the company calls its employees, and reopen a store it closed as retaliation for union activity.
In a rare move, the court ordered Schultz himself to read a statement on video promising not to violate the law again. It starts by saying federal law gives workers the right to organize and "WE WILL NOT interfere with, restrain, or coerce you in the exercise of the above rights. WE WILL NOT solicit complaints and grievances from employees in response to union activity. WE WILL NOT promise employees increased benefits and improved terms and conditions of employment in response to union activity…" The statement goes on in the same vein for 13 pages.
Meanwhile, more stores are voting union. Last week, coinciding with Starbucks' annual shareholder meeting, seven more stores announced elections, and workers struck 115 locations demanding that the company negotiate with workers.
"Starbucks leaves an empty chair at their Board meetings to represent workers," Starbucks Workers United tweeted before the shareholder meeting. The union suggested that the chair could be filled with actual workers negotiating their conditions of employment.
Starbucks workers, along with members of other unions, marched to Starbucks headquarters during the meeting last week. Shareholders introduced a resolution asking the company to contract an independent audit of its labor practices. The vote on that hasn't been announced yet, but the union hopes it will put additional pressure on the company to cease its illegal anti-union tactics.
Venti Wait Times
Conditions at the stores are dire, with short staffing leading to what workers call "Venti wait times," referring to the chain's largest drink size. With workers pressured into a faster pace of work, and customer wait times increasing, people on each side of the counter suffer and blame each other while corporate management dodges criticism.
"You work twice as hard when you're understaffed and workers are expected to hit the same milestones and have the same productivity," said Casey Moore, a barista who was fired and then reinstated at her Buffalo store. She now works for the union.
Moore compared Starbucks to her other service jobs: "It was by far the hardest job I've ever had, just because of the amount of drinks. It took me three months to feel comfortable working on bar [making the drinks]."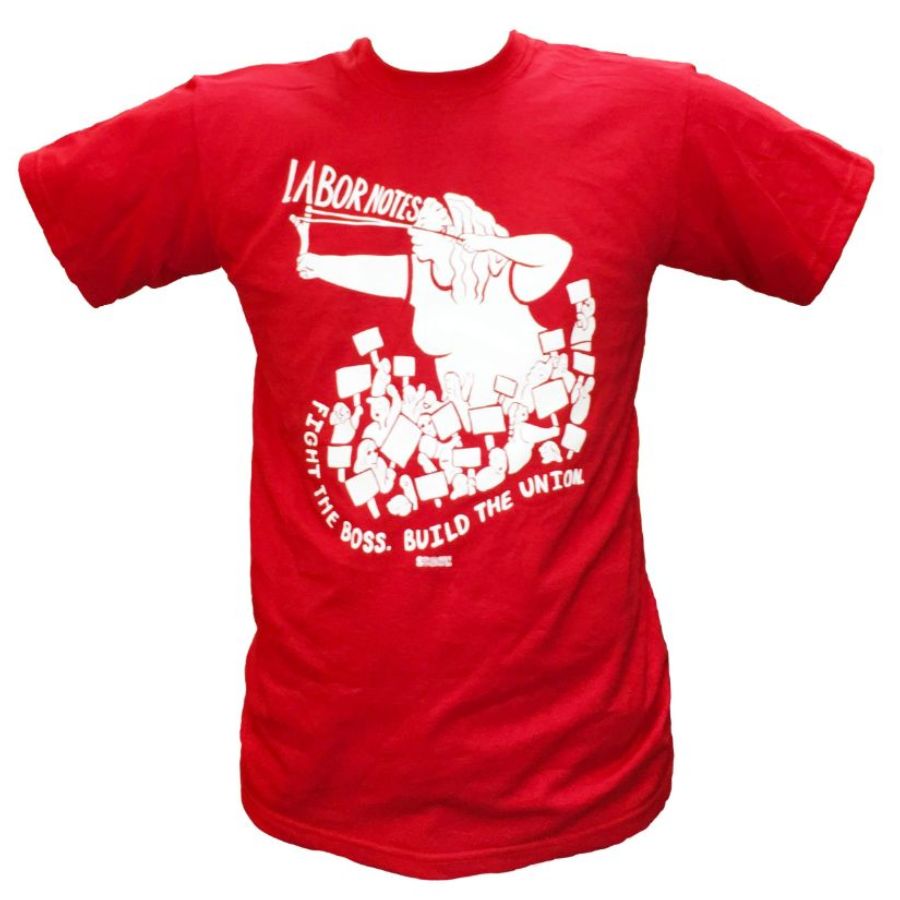 High turnover, caused by unstable schedules, means a lot of people are still learning, she noted. "In order to hit the times that they want you to hit you have to have practice with being able to move that fast."
Guaranteed hours and consistent scheduling would reduce turnover, Moore said. A key negotiation point is a guaranteed 30 or more hours a week. Moore said workers need a stable schedule, "so you can plan what you're doing with your life."
Workers also complain that unlimited mobile orders, along with increasingly complicated drinks, are pushing them to the limit. With mobile orders, "a hundred people could order at once and there would be a hundred tickets. And then people come in really mad cause they've been waiting for 30 minutes," Moore said. "If it gets really backed up, people get angry and leave, and you end up having a ton of waste, too."
Captive Audience
Schultz left Starbucks in 2018, but then returned as CEO in March 2022, presumably to fight the union effort. Even while he had no formal role in the company, he showed up in Buffalo in October 2021 to conduct what was, in effect, a giant captive audience meeting for café workers from around the city.
Victoria Conklin, a Buffalo Starbucks shift supervisor, recalled that Schultz came to town to try to convince workers a union was unnecessary because the company already was doing the right thing. But his speech had the opposite effect on her.
The company closed all Buffalo Starbucks locations and the workers were told to attend a meeting in a downtown hotel, she recalled. The perimeter of the room was lined with managers, "blocking us in."
She said Schultz gave a speech "patting himself on the back," but then when he discussed benefits, the talk took a bizarre twist. "He said, in the holocaust, they put people in the rail cars, and they were sharing one blanket, all sticking together." But, she said, "The blankets are the benefits, if you do the math, you're giving us benefits, does that mean you're the Nazi in this scenario?" She left the meeting thinking, "OK, Howard Schultz has no idea what is going on."
Conklin led a walkout at the East Robinson store and was later fired on a pretext because she supported the union. She expects her case to be heard in April, one of many that are wending their way through courts around the country.
In the course of the New York case, Buffalo store manager David Almond testified that he was asked to find reasons to fire union supporters, Bloomberg reported. In one case, when Almond objected that the worker he was asked to target was a model employee, his boss said, "Go through her files… she's a long-term partner. I'm sure there's something in there we can use against her."
Schultz has a history of union-busting that goes back to when he took over the 6-store Seattle chain and roastery in 1987. Most of the workers were represented by the Food and Commercial Workers. UFCW representative Pam Blauman-Schmitz recalled to the New York Times that when she first visited the roastery after Schultz took over, he "went ballistic screaming at me, telling me to get out of the plant… He followed me all the way out."
Later the workers decertified the union, first at the stores and then at the roastery. Schultz claimed later that the decertification was spontaneous, but Blauman-Schmitz said the union suspected Schultz was behind the move. "We thought it was initiated by a worker that Howard had handpicked to run the decertification campaign" she told the Times.