Nine For-Profit Nursing Homes Pull A Simultaneous Strike—And Another Is on the Way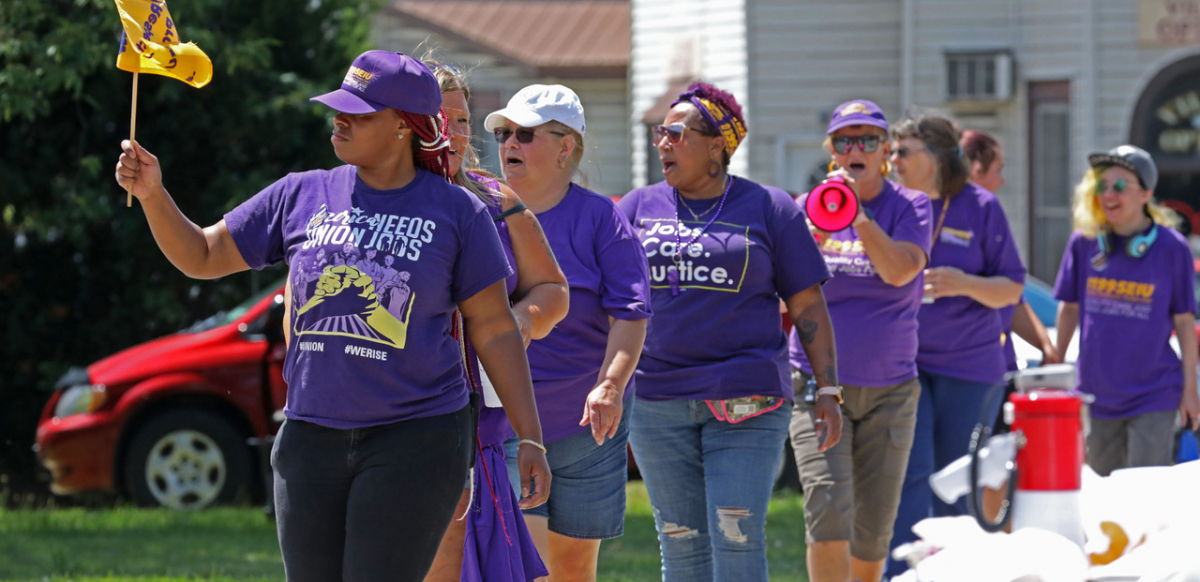 One thousand workers at nine for-profit nursing homes in Western New York held one-day strikes July 12 and 13. It's the first time that 1199SEIU (United Healthcare Workers East) has held a coordinated strike across different nursing home employers in the region.
The nursing homes had a common contract expiration date, April 30, and the workers have common demands. They want a $15 starting wage for food service workers, laundry workers, and housekeepers.
"It was about calling on these for-profit owners to meet the wage standards that we have set with the not-for-profit nursing homes in the area," said Grace Bogdonove, vice president of the union's Western New York Nursing Home Division.
Along with a $15 minimum for these service workers, the union is demanding raises for the caregivers at the bedside: both higher starting rates for new hires and wage scales for experienced caregivers.
The raises are essential so the homes can hire and retain enough workers, said April Stonebraker, a 12-year licensed practical nurse at Elderwood Nursing Home at Lockport.
"We all don't have enough staff to take care of our residents," she said. New York State requires that 3.5 hours of care be provided to each resident per day.
Most service employees at these homes are paid at or just above the Western New York minimum wage, which went up to $13.20 an hour this year—still far from a livable wage. Some facilities provided hazard pay during some months of the pandemic; others never did.
Workers had authorized the strike in a 98.6 percent vote.
The tension has built during the pandemic, a harrowing time made worse by short staffing and low pay. Residents and staff of nursing homes and other long-term care facilities have accounted for a huge share of U.S. Covid deaths, more than 200,000 as of February.
Originally, 12 nursing homes had been set to strike, but three agreed to the union's demands on the eve of the strike.
COORDINATED STONEWALLING
Although each employer is bargaining separately with the union, nursing home workers said they are sure the bosses are talking to each other.
"Employers were taking one uniform stance in their proposals to us at the table," Bogdonove said, "and that was to not meet our standard for $15 for service workers or wage scales that pay people for experience, and rather to continue to profit as much as possible."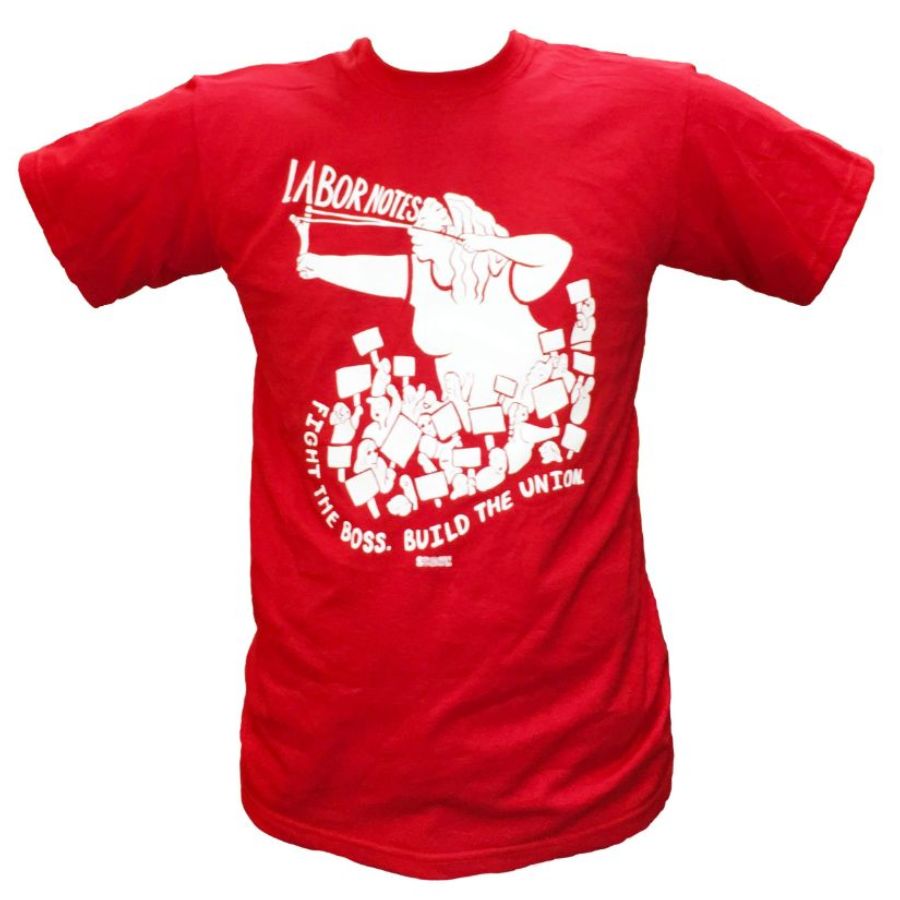 "There's been absolutely no movement whatsoever," said Autumn View Nursing Home cook Rebecca Pettis, a bargaining committee member. "It's like we're bargaining with ourselves."
"For lack of better terms, [bargaining has been] gruesome," said Stonebraker, who is on the bargaining committee at Elderwood. "It's very slow-moving. I feel like on the union side of it, we have changed proposals, changed ideas, made movements on economic things, and they [the company] just shift words around a little bit."
Members used social media, weekly online calls, and cookouts to connect and coordinate for the strike. Pettis said these activities helped them see how they were all going through similar struggles at their respective nursing homes.
BOUGHT UP AND SQUEEZED
Among the 12 facilities in bargaining there are six owners, all of them for-profit companies from downstate New York and New Jersey that have bought the nursing homes over the past few years.
Bogdanove said the new owners have made business decisions that short-staff the facilities, resulting in a declining quality of care.
These companies use complex accounting to extract revenue from nursing homes for the owners and other companies they control.
For instance, in 2020 the four facilities owned by the McGuire Group owed more than $33.4 million in "related party expenses" flowing back to entities owned by the same investors, including management fees to the parent organization and rent to an affiliated company called Vestracare.
"McGuire is thinking about dollar signs and not the dignity of our residents that we serve," said Awilda Villanueva, a certified nursing assistant at Seneca Health Care Center.
A LONGER STRIKE?
Negotiations since the strike haven't produced a deal, so now members are mulling a longer strike.
Pettis said she and the rest of the bargaining committees have been talking to members about voting to authorize a new strike, and they are eager to fight.
"It's just starting to get to the point where it's scaring our members that this is never going to end," Pettis said. "We will fight as long as everybody wants to. And if they want the outcome of better wages, that's what we have to do—keep fighting."