Building Its Own Delivery Network, Amazon Puts the Squeeze On Drivers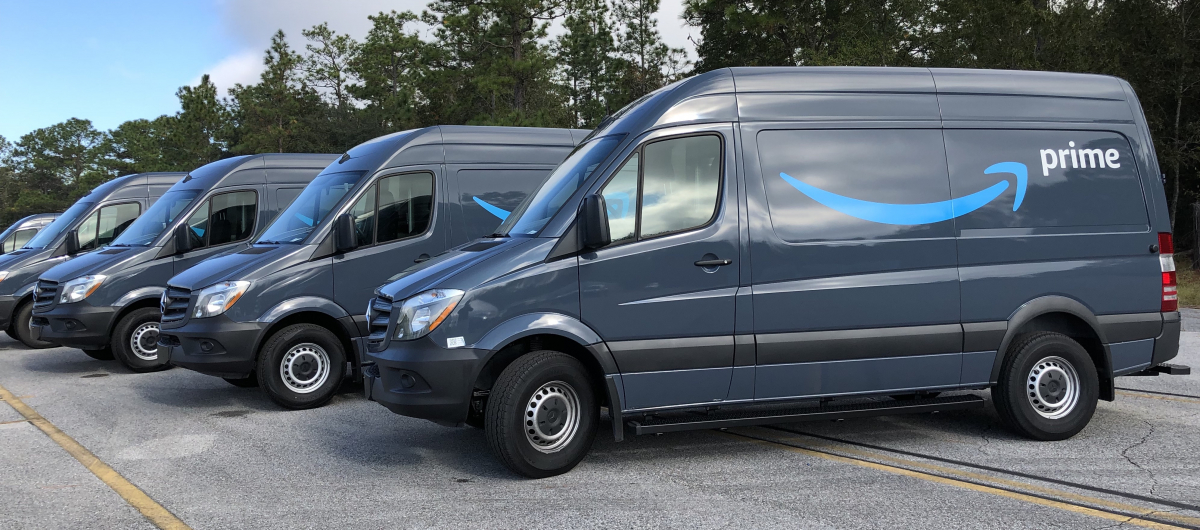 Part 1 of a series on Amazon's delivery drivers. Part 2, "Surveillance, Stress, and No Bathrooms: Life as an Amazon Driver," is here.
While millions have lost their jobs and thousands of small businesses have shut their doors, at least one company has thrived during the pandemic: Amazon. The e-commerce behemoth controls 40 percent of online sales and has amassed record profits. The net worth of founder Jeff Bezos, the world's richest man, has jumped to $186 billion, up more than $70 billion since March.
Amazon's continued growth and dominance in online retailing are due to its mastery of logistics—including its investment in building the world's largest contingent (that is, not made up of permanent employees) last-mile delivery network, with over 500,000 contracted drivers globally.
Last-mile logistics workers complete the final steps of delivery to a consumer's home (or a neighborhood Amazon locker). While most packages in the U.S. are still delivered by the big four—UPS, FedEx, DHL, and the Postal Service (USPS)—Amazon is increasingly building out its own delivery network, posing a major threat to these firms and to working conditions in the industry.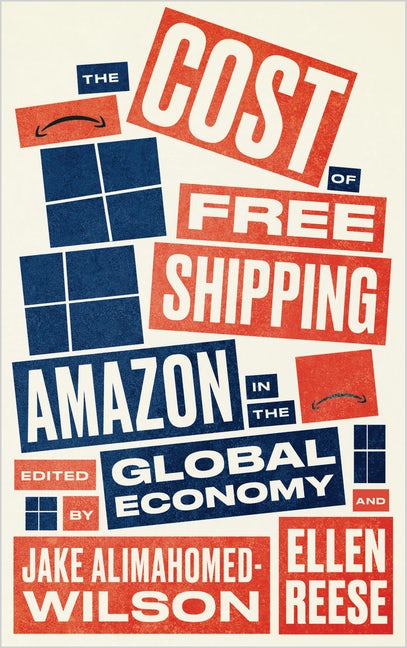 THE LAST-MILE PROBLEM
In contrast to big-box retailers that rely heavily on warehouse workers hired through temp agencies, Amazon directly employs hundreds of thousands of warehouse workers around the world (though it still regularly hires temps during peak periods).
However, in the last-mile delivery sector, Amazon has taken a different approach: expanding its network of contingent and subcontracted drivers.
The last mile is one of most labor-intensive components of the e-commerce supply chain. Nearly one-third of the total cost of shipping goods occurs here. Logistics experts have described the challenges facing e-commerce firms as "the last-mile problem," since the final leg of delivery usually involves multiple stops with small packages.
To decrease its dependence on the big four (including the unionized UPS and USPS), Amazon has invested in parcel delivery. By 2019, around half of Amazon Prime packages in the U.S. were delivered by subcontractors or contingent workers.
AN UBER FOR PACKAGES
Amazon Flex drivers are gig workers treated as independent contractors, similar to Uber drivers. They are paid per completion of a delivery route, not by the hour. Flex drivers must provide their own vehicles or rent delivery vans.
Independent contractors lack the legal rights of employees to unionize and enforce minimum wage protections. In 2019, a group of Amazon Flex Drivers based in California sued Amazon, claiming that the company had intentionally misclassified Flex drivers as independent contractors to avoid paying overtime and employee benefits.
In addition to Flex, the company is increasingly relying on its Delivery Service Partners program, rolled out in 2018. DSPs are small subcontracted parcel delivery firms with 20–40 delivery vans apiece—considered "independent" of Amazon, though they exclusively deliver packages for Amazon Prime customers.
SUBCONTRACTED DRIVERS
DSP fleets are limited to 40 vans to complicate unionization efforts and to increase Amazon's flexibility and power over the price paid per delivery. Limiting their size makes it difficult for these small firms to gain leverage against Amazon. Each DSP manages between 40 and 100 employees.
I live in Southern California, one of Amazon's largest markets in the world. For years, it was most common here to see white unmarked delivery vans with workers wearing reflective vests hustling Amazon Prime packages through the streets. Today, however, most DSPs lease grey-blue Amazon-branded delivery vans and Amazon uniforms for their drivers. And yet, despite their appearance, these subcontracted delivery drivers do not formally work for Amazon.
The majority of these drivers in Southern California work eight- to 10-hour shifts and earn about $15 per hour. Many do not receive health insurance benefits.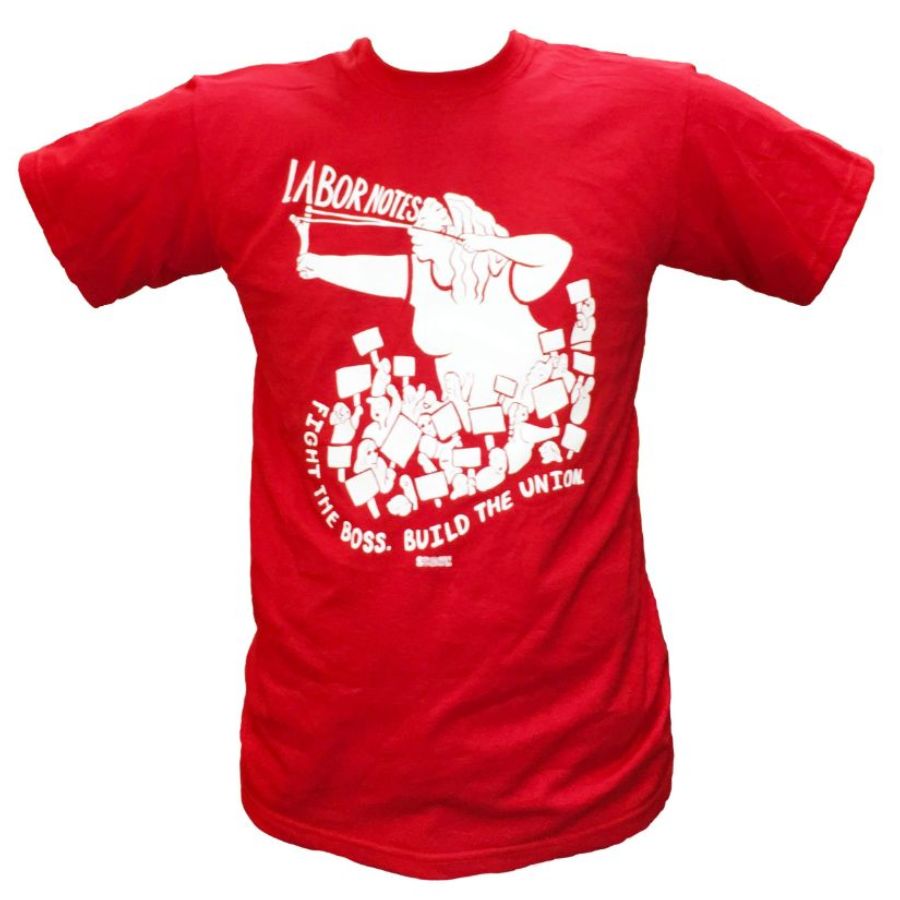 These workers face extreme pressure to meet the demands of Amazon's tight delivery terms. During peak holiday periods, the number of deliveries can reach as high as 400 per shift. Drivers complain of unpaid overtime, poor working conditions, and unrealistic expectations and pressures set by Amazon.
Between Flex and the DSPs, Amazon's expanding market power has introduced new levels of exploitation for thousands of delivery drivers, many of them workers of color and immigrants.
SPEED-UP AND SURVEILLANCE
Walmart became the world's largest corporation by developing a sophisticated logistics management program, which reduced inefficiencies in the movement of consumer goods across thousands of miles.
However, the supply-chain management approach that Walmart perfected in the big-box era has not adapted well to the rapid changes brought on by the growth of e-commerce.
Big-box retailers have struggled to compete because their infrastructure was built to accommodate long-distance shipping. E-commerce depends upon a more localized and fragmented distribution and delivery system.
Consumers demand increasingly fast delivery to their homes; the Amazon Prime program has driven further consumer demand for expedited free shipping. All this creates pressure on workers in both warehousing and last-mile delivery to speed up.
Connected to this speed-up are technologies that track workers' movements and speed in real time. Amazon is the industry leader in worker surveillance across the global supply chain.
Amazon's logistics infrastructure relies upon this exploitation and hyper-surveillance of both warehouse workers and contracted delivery drivers. In global labor organizing, joining these two groups together will be critical to worker power.
SQUEEZING THE COMPETITION
To compete with Amazon, FedEx has begun to tap into the e-commerce market by working with hybrid retailers (big-box stores that combine offline and online sales) that offer in-store pickup.
According to FedEx, approximately half of all online purchases occur after 4 p.m. This prompted the company to roll out a new late-night shipping option, giving retailers the opportunity to offer next-day shipping on orders placed as late as midnight.
FedEx Express drivers pick up the packages from retailers as late as 2 a.m. and take them to sorting hubs. Deliveries can occur as soon as the next day within the local market, and two days for destinations farther away.
The late-night shipping program began in 2017 as a pilot in Los Angeles. Since then it has entered 100 local markets. Using the physical infrastructure of big-box retail outlets as a point of competitive advantage, FedEx has increased the speed from fulfillment centers to delivery to less than 24 hours.
Competition between Amazon and hybrid retail firms has fueled a race to capture the last-mile market in other ways, too. Amazon's acquisition of Whole Foods, at a price of $13.7 billion, had less to do with groceries and more to do with increasing its last-mile market share.
By acquiring Whole Foods, Amazon instantly added to its delivery network 440 refrigerated warehouses within 10 miles of 80 percent of the population. Since the acquisition, Amazon Flex drivers routinely use Whole Foods stores to drop off and pick up packages at Amazon lockers. The acquisition also improved Amazon's last-mile market position in relation to its hybrid retail competitors Walmart and Target.
Jake Alimahomed-Wilson is a sociology professor at Cal State-Long Beach. He is the co-editor, with Ellen Reese, of The Cost of Free Shipping: Amazon in the Global Economy (Pluto Press, 2020). This piece is an edited excerpt from the book. Read a review here.