General Motors Returns to Oshawa—But Offers Only Second-Tier Jobs in a 'Pop-Up' Plant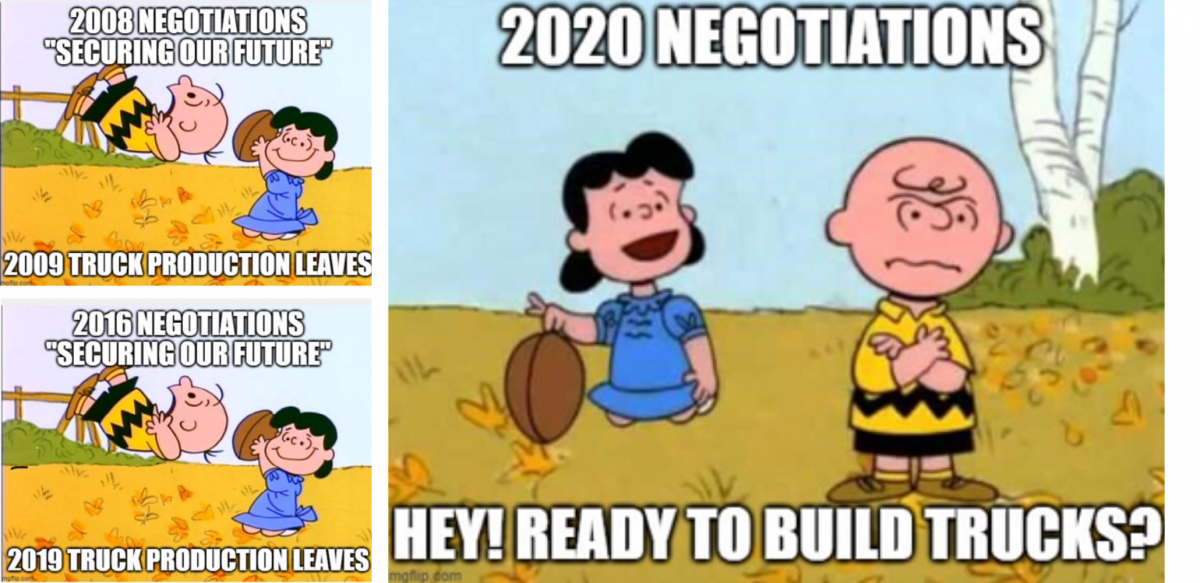 Unifor President Jerry Dias called it "a home run." The media headlines were all about "reopening the Oshawa plant."
Unifor, the union that represents workers at the Detroit Three auto companies in Canada, announced a tentative agreement with General Motors Canada on November 5 that included a $1.3 billion investment to "restart" the Oshawa Assembly Plant.
GM had ended vehicle assembly there last year, eliminating the jobs of 5,000 assembly and supplier workers. The prospect of jobs returning is very welcome.
What's missing from the news coverage, though, is the reality that GM is not really reopening the old plant. Instead the new operation will be a "pop-up" assembly plant—designed to meet the short-term need for additional production of hugely profitable pickup trucks.
The company is making no long-term commitments to the workers it will hire, nor to the community where its pickups and profits will be made. In effect, GM will open a brand new plant inside the shell of the old plant—with an almost entirely new workforce, an inferior wage scale, fewer benefits, and no job security.
A TIER 2 AUTO PLANT
By March 2022, GM estimates, there will be 1,400 to 1,700 workers building pickup trucks in Oshawa Assembly. Ninety percent of them will be new hires.
Unlike Tier 1 workers, who earn $37.03 Canadian ($28.18 US) per hour, these new hires will start at $23.67 ($18.01 US). That means GM will save $33 million to $42 million Canadian per year just in regular wages—not including overtime or other benefits such as the defined-benefit pension, permanently lost to new hires in 2016.
In addition, 15 percent of the workforce will be a third tier: precarious, non-seniority "full-time TPTs"—that is, "full-time temporary part-time" workers. The TPTs can be kept in that status indefinitely.
The contract also expands the work that will be done by employees of third-party companies inside the plant, undoubtedly for far less than the GM starting rate.
In the event of a permanent reduction in force, Unifor has agreed that new workers will simply be laid off; they won't have flow rights to other jobs in GM's Oshawa stamping and parts operations. Unifor has also agreed that no retirement incentive packages will be offered in Oshawa during the current three-year contract.
So GM can maintain operations for as long as it needs the pickup trucks—and then shut down production at minimal cost.
Workers in Oshawa remember that GM ended truck production in 2009, despite having promised to maintain it in the 2008 contract. The 2016 contract brought back pickup truck assembly to Oshawa—until GM ended it again in December 2019.
WHAT HAPPENED IN 2019?
What set the stage for the current contract? When GM announced the closure in November 2018, Unifor began a media campaign to save the plant. In May 2019, the union agreed to call off its campaign in exchange for GM maintaining after-market parts production that secured 300 jobs.
When vehicle production stopped last December, there were around 2,200 GM workers on the seniority list, including 400 second-tier workers. There were also 500 TPTs with no seniority rights at all.
After decades of outsourcing, there were another 1,000 workers inside the GM plant working for contractors such as CEVA Logistics, Syncreon, Oakley, Robinson, and Auto Warehousing. They were doing jobs such as driving lift trucks, cleaning, or preparing parts for assembly and delivering them to the line.
Another 1,500 workers were at supplier companies located close to the plant, such as Lear Seating, Inteva, and Woodbridge Foam, doing jobs that at one time had been done inside.
The deal that Unifor negotiated with GM in 2019 provided substantial retirement incentives for seniority employees with 30 years and buyouts for lower-seniority workers who chose to sever ties with GM. Buyouts were substantially better for Tier 1 than Tier 2 workers.
Of course, the result of GM's outsourcing strategy was that the supplier workers got nothing from GM. Unifor represented almost all of these workers, but did not negotiate deals for them until after reaching agreement with GM. Most ended up with minimal severance enhancements; most had no pensions in their contracts.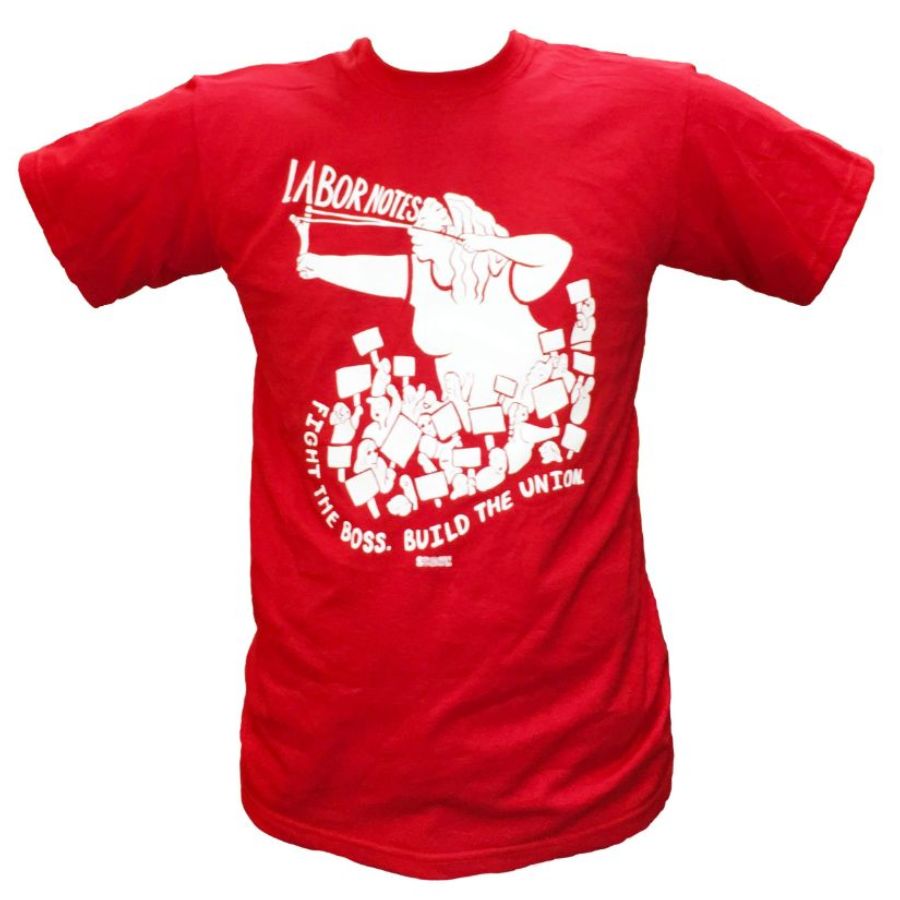 In the end, only about 500 GM workers opted to stay on the seniority list. Currently about 325 are working and 175 are on layoff.
That is the magic by which GM can now start pickup production with a workforce that will be 90 percent low-wage second-tier and third-tier (TPT) workers—with no defined-benefit pensions, inferior benefits, and no job security. GM will also benefit from massive savings through the local supply chain, since almost all the supplier workers were terminated and their union collective agreements are gone. If they are even rehired, they will start over as new hires.
DÉJÀ VU ALL OVER AGAIN
At the November 5 press conference, Dias said that he believed the GM agreement "will solidify the footprint here in Canada for years and years to come." But there are good reasons to be skeptical of GM's commitment. Workers in Oshawa remember hearing these same promises in 2016 when the previous contract was negotiated.
Dias used eerily similar words in the Bargaining Highlights handed out to GM workers in 2016: "Heading into these negotiations we faced the closure of Oshawa, and an uncertain future in St. Catharines and Woodstock. I am so proud to announce that we have reversed that direction, and solidified the footprint of the industry in Canada far into the future." [emphasis added]
The Canadian Press reported on September 20, 2016:
There had been fears the Oshawa facility might shut down in 2019, but Dias said the contract ensures a commitment by the company worth hundreds of millions of dollars. "Our fear of a closure in 2019 is now over," he said. "The facilities clearly have a bright future."
However, as we know now, vehicle assembly in Oshawa did end in 2019, despite the 2016 hype.
Yes, GM had invested hundreds of millions in 2016 so that pickup trucks could be assembled in Oshawa. It wasn't charity. Corporate investments are made for one reason only—profits.
Starting in January 2018, 150,000 pickup trucks were assembled in Oshawa in 23 months. Those pickups made an estimated profit for GM of $22,000 Canadian ($17,000 US) apiece.
The math will tell you that GM earned at least $3.3 billion from the "hundreds of millions" it invested. The investment did not mean the company was committed to production in Oshawa "far into the future."
This 2020 commitment is no more secure. It can be ended whenever GM management considers it best for profits.
DANGEROUS PRECEDENT?
GM's strategy has been clear for years: outsource work, drive down wages, and use second-tier, third-tier (TPTs), and fourth-tier (supplier) workers to divide the workforce and reduce costs. The latest agreement takes this strategy to the next level—and may set a dangerous precedent for other auto negotiations in Canada.
Will GM try to impose some or all of this new model in negotiations with Unifor around its CAMI Assembly plant next year? CAMI is not part of the GM Master Agreement, but has its own contract that is up in 2021.
Will Ford and Fiat Chrysler use the Oshawa agreement to demand similar conditions when they bargain with Unifor in 2023? The promised electric vehicle investments in Oakville (Ford) and Windsor (FCA) are not scheduled to be introduced until 2024 or later. How can workers stop the whipsawing?
This contract raises many questions. It leaves the power to make future decisions in the hands of corporations driven by profit. It doesn't address the fact that there is no long-term future for gas-powered pickup trucks in a time of climate crisis. GM itself has said it plans to use the profits from the pickup production to "help GM fund our transition to the electric, autonomous and highly connected future we see ahead."
That is why we still need to fight for alternative visions like the one put forward by Green Jobs Oshawa in the wake of the closure announcement. Our call for public ownership, production for social needs, and a transition to a sustainable future has resonated with many. The climate crisis and inequality are serious problems that won't be solved as long as corporations are calling the shots.
Rebecca Keetch is a laid-off GM Oshawa worker and a member of the Unifor Local 222 Education Committee. Tony Leah is a retired GM Oshawa worker and chair of the Local 222 Political Action Committee. Both are active supporters of Green Jobs Oshawa.