Interview: Reviving the Poor People's Campaign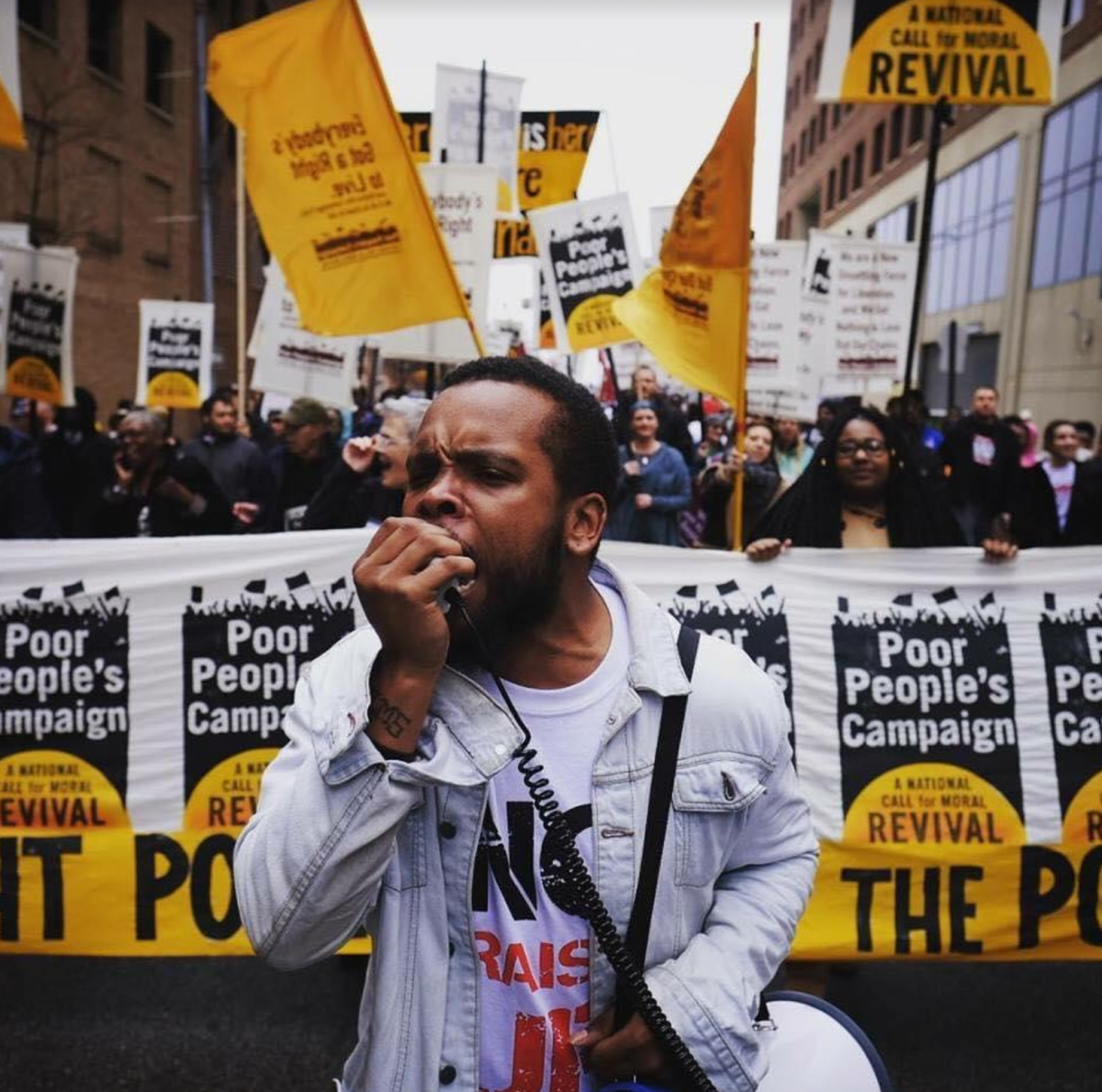 The Poor People's Campaign was born out of the Moral Mondays movement in North Carolina, a clergy-led drive that beginning in 2013 united faith leaders, union members, LGBT activists, and immigrant rights advocates in mass marches and civil disobedience.
Their goals were broad because a right-wing state legislature was moving on all fronts to strip away rights—labor, voting, education, abortion, environmental, unemployment benefits—and the Governor was refusing to accept federal money to expand Medicaid.
The Poor People's Campaign builds on the Moral Mondays experience and draws inspiration from the last major campaign conceived by the Rev. Dr. Martin Luther King, Jr.
Fifty years ago, Dr. King and the Southern Christian Leadership Conference called for a Poor People's Campaign to fight the entwined "triplets of evil"—militarism, racism, and economic injustice. They began gearing up for a march in Washington, D.C. to demand tens of billions annually for anti-poverty programs, full employment and guaranteed income legislation, and construction of half a million homes per year.
But the original Campaign was cut short by Dr. King's assassination in April 1968.
Leaders of today's Poor People's Campaign have spent the last year traveling and building local coalitions in cities around the country.
Led by the Rev. Dr. William J. Barber II and Rev. Liz Theoharis, the Campaign's aim is to launch a new movement with 40 days of mass actions, including civil disobedience, at 30 state capitols, beginning May 13. Information on getting involved locally is at poorpeoplescampaign.org.
Rev. Nelson Johnson and Joyce Johnson are steering committee members of the Campaign in North Carolina. They are also co-founders of the Greensboro Truth and Reconciliation Commission. Jonathan Rosenblum interviewed the Johnsons about the goals of the movement.
Jonathan Rosenblum: The campaign is kicking off on Mother's Day, May 13, with 40 days of direct action across the country. What's going to happen on those days?
Nelson Johnson: This whole movement has evolved out of more than 10 years of work connected to Moral Mondays. At one point there were tens of thousands of people in Raleigh.
This didn't all just come out of somebody's head. It came out of blood, sweat, tears, work, jail, and it was the logical extension of the Moral Monday campaign.
The campaign was kicked off in August with a mass meeting in Charlotte. Now, it has 30 states. The civil disobedience is designed to create a discussion around issues. Each week will have a different theme, starting with child poverty. Some of them are women's and gender equality, health care, war, the economy, voting and politics.
JR: Can you describe the radical origins of Mother's Day?
Joyce Johnson: Mother's Day was originally a day of peace, a day to celebrate a mother who cared for wounded soldiers on both sides of the Civil War. But for many it has become just a Hallmark holiday.
JR: I heard Rev. Barber say "we're building a movement, not a moment." Can you describe how you see the distinction?
Joyce: A moment is a place where we can rightfully celebrate—celebrate that we've done things in the past and what we're doing now.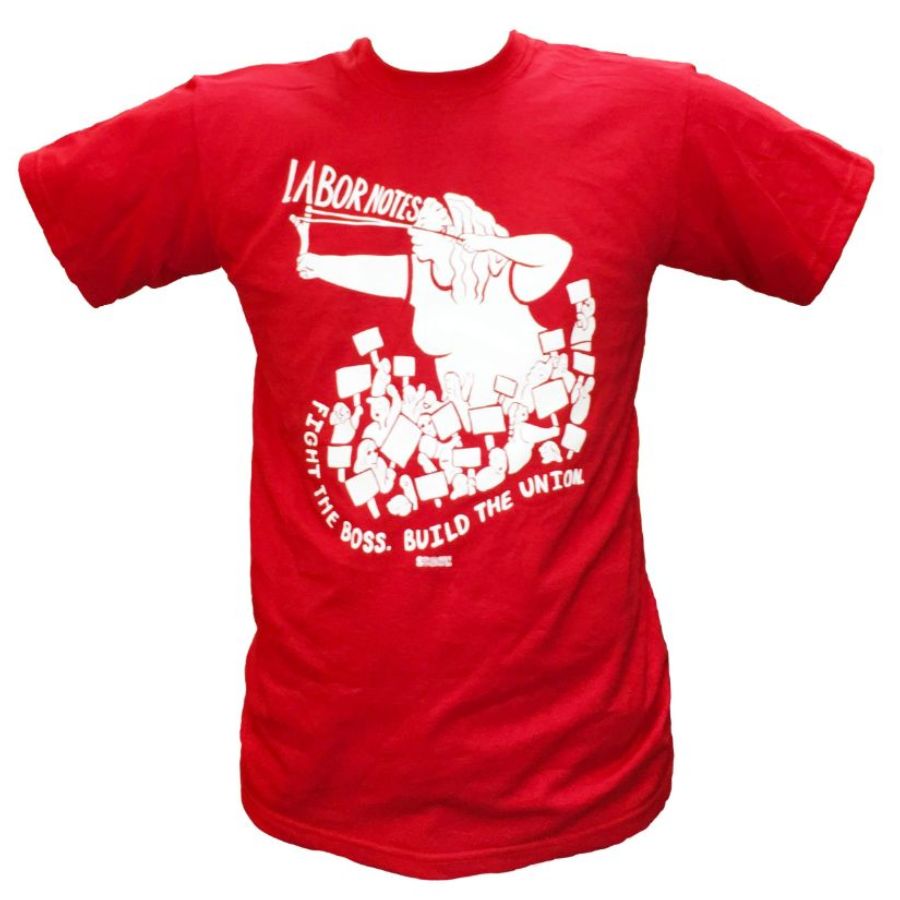 The movement is moving minds and hearts toward one another, as opposed to thinking we can do something in just five minutes or just a year.
Nelson: Moments are manageable. You win a struggle, you celebrate a little bit, but there's no ongoing plan other than to wait for another crisis.
I envision a movement as streams flowing toward each other. A river doesn't have to ask permission to get to the ocean, it develops the power to carve a new highway through the landscape. That is a movement, you can't manage that.
JR: Can you talk a little bit about the allies the campaign is joining up with?
Nelson: Labor, the church and faith communities, the immigrant movement, and Black Lives Matter are involved. While we need to name the particularity of our situations, we need to transcend that at some point, so we are not so much seen as these different categories but as a single movement with many different parts.
I want to give an example. In 1993, there was a huge K-Mart factory building in Greensboro that serviced five states. It was very repressive; the workers started to resist and actually formed a union. They couldn't get much done and some of us got together with them, especially clergy.
We framed it as a community struggle with labor as the leading edge. The understanding of that is "who ever heard of a community without workers?" They are a part of the community, they are not separated from it. We said, "You go to these churches, these schools," and we reframed this as a community issue.
This was one of the greatest labor struggles in the history of North Carolina.
When framing and naming is done in such a way that we just occasionally get together to help one another, I think that is flawed. We need a fusion movement.
JR: This is the quote from 1967 that we heard in the training out here in Washington State. Dr. King said that "there must be a radical redistribution of economic and political power...we are called upon to raise certain basic questions about the whole society." What do you think are the basic questions that the campaign is raising?
Nelson: Why are there ten billionaires in the country whose collective wealth is more than the entire state budget of North Carolina? What system and what set of values allows that? Unless you really believe that those ten people are a million times smarter and more productive than anybody else.
What are the assumptions that undergird this? Is this a matter of just individuals making decisions, or do we have a systemic process that has to be deconstructed and reconstructed in order to ensure an equitable distribution of wealth?
I think when Dr. King raised that question, he had come to a clear understanding that minor tweaks and adjustments in the social order were inadequate.
There's no shortage of anything in the world, except for spirit. When we can correct that, there's plenty for all of us.
Jonathan Rosenblum is the author of Beyond $15: Immigrant Workers, Faith Activists, and the Revival of the Labor Movement.