A Decade of Train Wrecks: What Has Gone Wrong?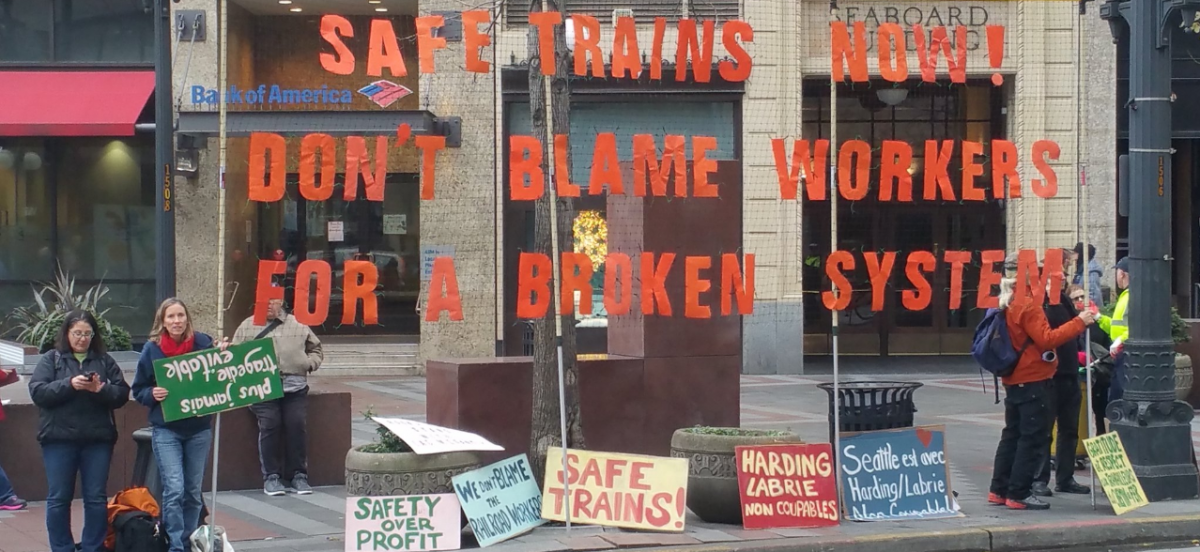 On December 18 an Amtrak passenger train traveling at 78 miles an hour derailed on a 30 mile-per-hour curve outside DuPont, Washington, killing three people and injuring scores more.
It's the latest of five major passenger train wrecks in the U.S. in the last decade, and it came during the trial of three workers indicted for the 2013 freight train disaster in Lac-Mégantic, Quebec. (Last week, a jury found the workers not guilty on all counts.)
Why do these tragedies keep happening? We miss the point when we simply pinpoint the worker who "screwed up"—without asking why that worker screwed up.
Train wrecks often result from hidden factors over which the individual worker has little control, including poor work schedules, chronic crew fatigue, limited time off, inadequate staffing, lack of training, improper qualifying, task overload because of crew downsizing, deferred maintenance, antiquated infrastructure, and the employers' failures to implement available safety technology. It is almost never just one of these factors, but a complex web that can result in disaster.
SKIMPY TRAINING
One important question is whether the train crew was properly trained and had the technical proficiency to safely carry out this job. Another is whether their schedule allowed crew members adequate rest and time off.
It is common for freight crews to work shifts of up to 12 hours, with just 10 hours of rest between runs. Passenger train runs tend not to be as exhaustive, but they can be split shifts, which makes for a long day. The work can be stressful, especially at rush hour. And "extra" employees can be called to work at any time.
Then there's the issue of "qualification." By law and company policy, all conductors and engineers must be qualified on the physical characteristics over which they operate their trains, to become "familiar" with the territory.
Why is this so important? Operating a train is different from driving a car or truck. Trains take a lot longer to slow and stop, so it's essential that crew members know exactly where they are at all times. With long freight trains, the crew also has to manage the accordion motion of the cars as the train changes speeds and grades—making sure the momentum doesn't crash the cars together or pull them apart.
From preliminary reports about this wreck we have learned that crews were "group-qualified" in a very unprofessional and slipshod manner, which failed to render them "familiar."
"All the railroads in the country, including Amtrak, do not require training like they should," John Risch, the legislative director for the SMART union's Transportation Division, told the Seattle Times. The union represents engineers and trainmen, including Amtrak conductors.
"Time and time again we have urged the railroads to allow more training trips before they go out, and they will say one or two trips is enough," he said. "It's a cost issue."
SHORT STAFFING
The other major North American passenger train wrecks of the past decade were a Metrolink train at Chatsworth, California, in 2008; a Metro-North train at Spuyten Duyvil, New York, in 2013; an Amtrak train at Frankford Junction, Pennsylvania, in 2015; and a New Jersey Transit train at Hoboken in 2016. In each crash there was a lone operator in the locomotive cab.
The same was true of the worst freight train disaster in the history of Canada, at Lac-Mégantic, Quebec, in 2013. The rail carrier had recently implemented single-employee crews with no attendant safety precautions.
Other factors in that wreck included deferred maintenance, inattention to safety issues, a lack of "derail" protection, and a bizarre policy not to use the air brakes when leaving the train unattended. Nevertheless, rather than address these reckless corporate policies, the government has chosen to scapegoat the workers.
Every passenger jet airliner must have two qualified and certified operators in the cockpit. Isn't it time to consider that passenger and freight trains should also require such staffing?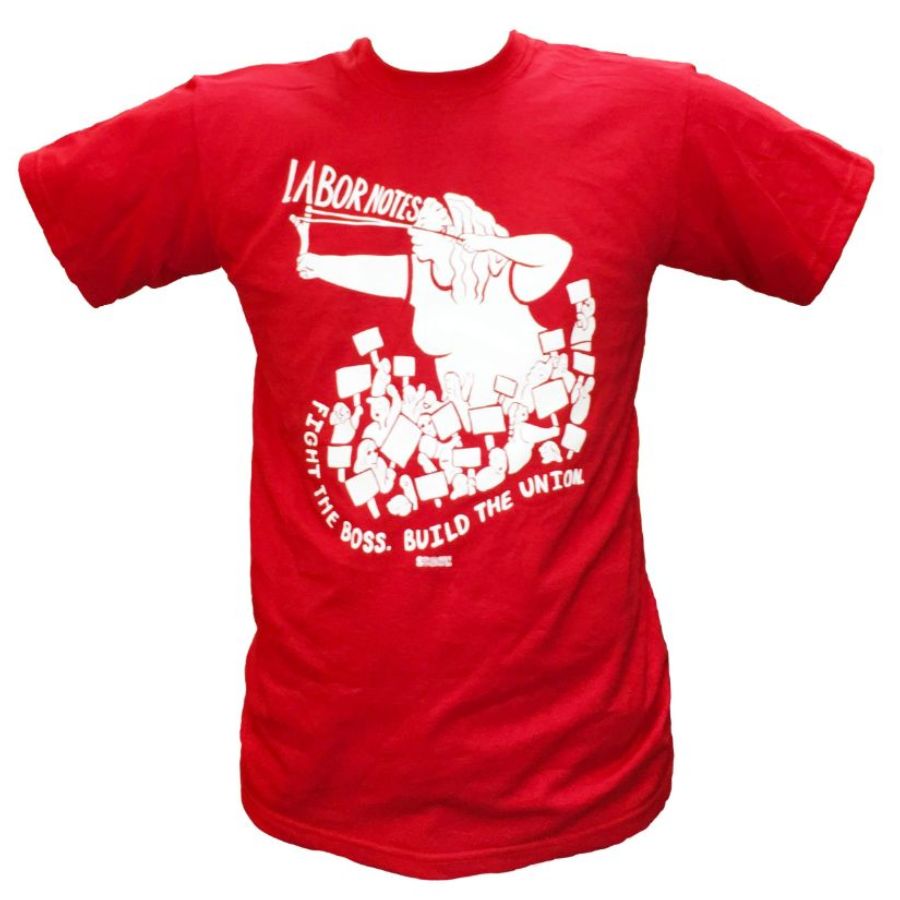 Ironically, in the Washington crash there was another employee in the cab—but this employee was not a crew member, not qualified on the physical characteristics, and therefore unaware of the upcoming speed restriction. He was a conductor making a qualifying trip to get familiar with the route. His presence in the cab was potentially distracting to an engineer who himself was potentially improperly qualified and unfamiliar.
STALLED TECHNOLOGY
Canadian Railroad Workers Acquitted

A statement from Railroad Workers United:
Railroad workers across the continent are celebrating the acquittal of Canadian railroaders who were wrongly accused by the Crown for the tragedy at Lac-Megantic in which 47 people were killed when a long and heavy oil train crashed and exploded in the middle of that small town in July 2013.
Over the course of four months, the jury gained a picture of a railroad company that was oblivious to safety concerns, one major more interested in making money than in the safety of its workers or trackside communities.
Read the rest of the statement here.
After the Chatsworth wreck in 2008, Congress passed the Rail Safety Improvement Act, mandating that a sizable percentage of U.S. rail tracks—including those used by passenger trains—must be protected by a technology known as Positive Train Control by the end of 2015. In short, PTC is a GPS-based system that can prevent collisions by automatically applying the brakes when trains are going too fast or get too close to each other.
But the rail carriers dragged their feet on implementation, even as the number of wrecks grew. In December 2015 they threatened to shut down operations—and hence the country—if they were not granted an extension. Congress granted it and then some. The new deadline is the end of 2018, with possible additional extensions to be granted until the end of 2020!
If PTC had been in place, could many of these wrecks have been prevented? Given the consensus on PTC's capabilities, it's quite likely.
Another technology that can prevent accidents like this one, Automatic Train Control, has existed for a century. ATC is a relatively simple electromagnetic system that can prevent train overspeeds and avoid collisions. It once protected thousands of miles of mainline track. But in recent decades it has mostly been dismantled in the name of cost savings, while government regulators turned a blind eye.
LAGGING THE WORLD
Railroads around the world have made significant advances in efficiency, safety, and general infrastructure. Look to the example of the Japanese Bullet Train, the Shinkansen. In half a century it has carried more than 10 billion passengers, yet has suffered not one single passenger fatality due to derailment or collision.
Not so in the U.S., where trains mostly still operate on gradients laid in the 19th century, full of curves, steep grades, and other impediments to safe operation. When upgrades are made at all they are often inadequately funded, leading to unsafe conditions for employees, passengers, and those who live along the tracks.
Most U.S. rail trackage is owned privately by Fortune 500 corporations that have no interest in making accommodations for passenger trains. What infrastructure does exist for passenger rail is operated by Amtrak, together with a patchwork of various states, counties, and municipalities, and often starved of resources. Without adequate funding to modernize this infrastructure, we will continue to lag behind the rest of the world and suffer needless tragedies like the one in DuPont.
NOT UP FOR DISCUSSION
In the coming months and years the National Transportation Safety Board will investigate what caused this wreck. While we respect that expert analysis, the agency is limited to a tactical analysis of each specific case. Larger questions of ideology, policy, economics, and politics do not enter its equation.
As railroad workers, we're looking at a bigger picture. Day in and day out we experience the rail carriers' cynical attitudes toward safety, their push for profit and increased stock prices, their budget-cutting, recklessness, and total disregard for workers' lives. They are to blame for these wrecks. It's high time for a real commitment to modern, efficient, green, and safe rail transportation.
J.P. Wright is the organizer with Railroad Workers United, a union rail labor caucus. He has 16 years of combined service as a conductor and locomotive engineer. See RWU's statement on the acquittal of Canadian railroad workers in the Lac-Megantic disaster here.