Motion towards Medicare for All at AFL-CIO Convention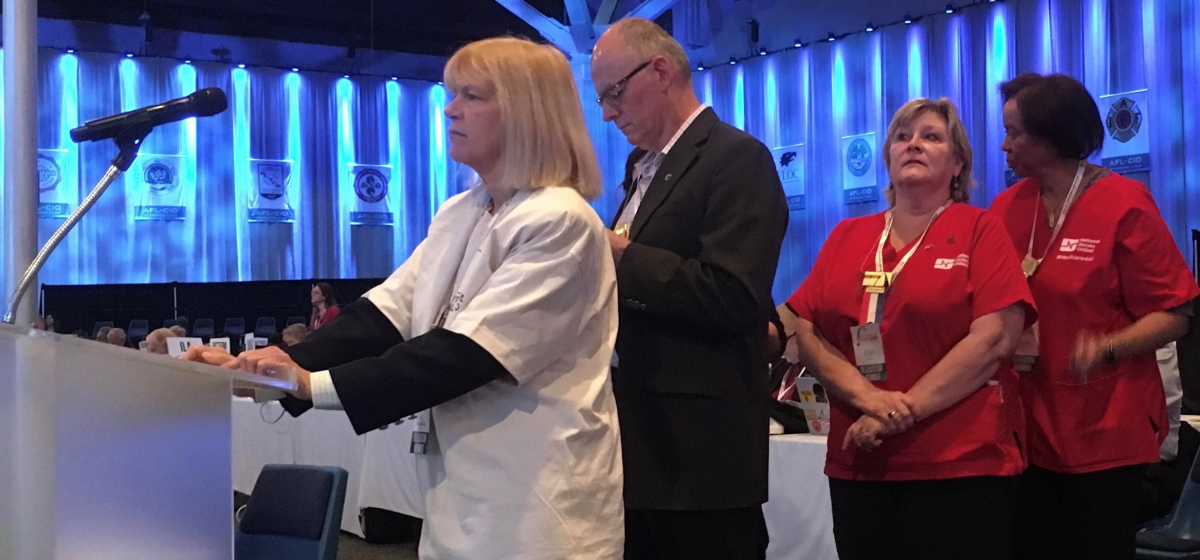 While they didn't get everything they wanted, single-payer health care advocates are celebrating progress getting the AFL-CIO to embrace Medicare for All.
In October, delegates to the federation's convention in St. Louis passed "Resolution 6: Making Health Care for All a Reality." The text puts the AFL-CIO on the record supporting Medicare for All and commits the federation to work with sponsors of single-payer legislation, though it doesn't name Senator Bernie Sanders' bill. It will now be much harder for national unions, state feds, and politicians to deny that this is the official policy of the AFL-CIO.
Going into the convention, it was by no means certain that such a resolution would be adopted. President Richard Trumka and other top AFL-CIO leaders were focused on coming out unified in the face of an aggressive anti-union offensive—meaning they wanted to avoid divisive topics. The original Resolutions Committee text had only a passing reference to single-payer Medicare for All as an ultimate goal.
A stronger resolution sponsored by 18 national unions, state labor federations, and central labor councils was calling for a campaign to support Sanders' S1804 bill, the Medicare for All Act of 2017—but the Resolutions Committee, chaired by Mine Workers President Cecil Roberts and with heavy representation from the building trades, seemed unlikely to allow this resolution to reach the floor. Early efforts at compromise language set conditions that would have made it impossible for the federation to endorse any actual legislation.
A SEA CHANGE
Why the hesitation? Many unions that administer multi-employer Taft-Hartley funds are concerned about anything that might threaten the role of these plans, and are focused on repealing the Cadillac tax provision of the Affordable Care Act, which would put a 40 percent tax on the best union health plans beginning in 2020. And undoubtedly, union political operatives who follow the dominant Democratic Party leaders are reluctant to add momentum to the Berniecrat camp.
In the run-up to the convention, the Labor Campaign for Single Payer circulated an appeal calling on the AFL-CIO to endorse Sanders' bill and work for its passage. "The fight against Trumpcare and the Republican attacks on public health programs has produced a sea change in popular opinion," it read. "A majority of Americans now support single-payer Medicare for All. People don't want to just circle the wagons around an inadequate status quo. They want to fight for the right to health care."
This appeal helped encourage most of the single-payer coalition partners to resist pressure from national AFL-CIO staff to moderate their support. The Auto Workers and Machinists stood strong.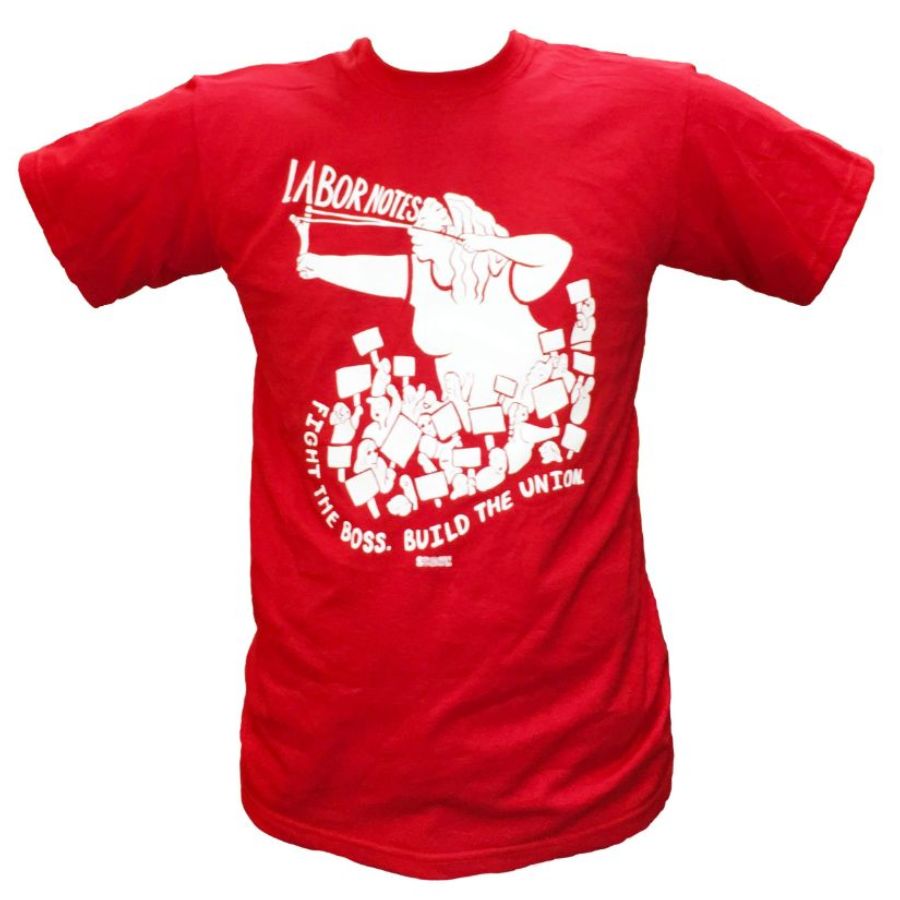 The campaign worked with its national supporters to lobby the Resolutions Committee and Executive Council to approve compromise language incorporating much (though not all) of the stronger resolution. The text also supports interim actions, including preserving the employer-based health benefits that cover nearly 178 million people, and in particular strengthening the role of multi-employer plans.
SOCIAL JUSTICE POLE
The effort to pass this resolution pulled together a coalition of national unions, state feds, and central labor councils. In the floor debate, delegates representing National Nurses United, the Professional and Technical Engineers (IFPTE), the California School Employees Association, the Postal Workers (APWU), and the Vermont and South Carolina AFL-CIOs emphasized the need not only to vote and speechify, but also to really organize to win Medicare for All.
Art Pulaski of the California AFL-CIO reminded delegates that "our union employers can't compete with non-union employers who pay nothing for health care." Union negotiators know that health care is hard to defend in bargaining or in the public eye.
"Each time we go to the bargaining table, it's a battle over the rising cost of health care," said Yvonne Williams of the Transit Union (ATU). "We need to take it off the bargaining table by making it a right for everyone."
There was also a developing (though not complete) overlap with other convention fights on climate change, bringing home the dollars spent on wars, and exploring a more independent politics. Could this win reflect an emerging social justice pole in labor?
Traven Leyshon is a delegate for and president of the Green Mountain Labor Council and an executive committee member of the Vermont AFL-CIO.