Building Power in Many Languages
How do you organize and build unity among workers who don't speak the same language?
As members of the Street Vendor Project trickle into their monthly meeting, leaders greet new arrivals in multiple languages: Bienvenido! Ni hao!
Meetings often run in Spanish, Mandarin, Arabic, Bengali, and Tibetan simultaneously—reflecting the diverse backgrounds of the group's members, who sell chicken and rice, coffee, bagels, hot dogs, and art on street corners around New York City.
Though the organization runs on a shoestring budget, it prioritizes having professional interpreters at meetings, explains senior organizer Elise Goldin. "If you want members to participate in a meaningful way," she says, "it's necessary."
At a recent meeting, a vendor speaking Mandarin shared her idea for how to get more vendors to join a current campaign. An interpreter repeated what she'd said in English. Then it was simultaneously interpreted into Spanish and Arabic. Listeners nodded in approval. Members even perform skits, using the same process.
MAP OUT MEMBERS
Resources
"Interpretation and Translation: Power Tools for Sharing Power in Grassroots Leadership Development," by Alice Johnson, includes principled guidance, practical suggestions such as hand signals for "speak up" and "slow down" that interpreters can teach a group, and even a sample log sheet for keeping track of headsets. Download the PDF from the Highlander Center for $5.bit.ly/HighlanderPowerTools
"Top 10 Best Practices for Inclusive Multilingual Events," by Just Communities, is a handy one-page checklist with advice on scheduling interpreters, checking headset batteries, how to set up the room, and other preparation steps that might not have occurred to you. It's free on UFCW's website. bit.ly/InclusiveEvents
Diverse union locals, too, are exploring ways for members to communicate with each other. In 2011, the Census Bureau reports, 21 percent of U.S. residents spoke a language other than English at home.
But where to start? United Food and Commercial Workers begins by mapping. The international union has developed a form where members check a box for each language they speak, and mark on a map the region they're from. Locals can use the form in new member orientations or to survey existing members.
Belinda Thielen, assistant director of the union's health and safety office, says the new form has been particularly useful for understanding the languages of Burmese workers in Midwestern meatpacking and food processing plants.
In Burma, multiple ethnic languages are spoken. Thielen cautions against assuming what language members speak: "Geographic origin isn't necessarily going to tell you."
And in meetings of the meatpacking division, the union has started doing simultaneous interpretation between English and Spanish, Thielen said. "Workers came up and said, 'I've been coming to these meetings for years, and this is first time that I understood what was being said and what was going on.'"
Start with the biggest language groups, suggests Maggie Long, director of Property Services at Service Employees (SEIU) Local 49 in Oregon. Members there speak over eight languages, including Spanish, Russian, and Ukrainian.
"It doesn't have to be an all-or-nothing approach," Long says. "[Organizers] shouldn't feel intimidated to take small steps forward."
WALLS COME DOWN
Multilingual spaces can help break down divisions between workers.
Street vendors, who have no common workplace, don't always see themselves as part of one community. Hearing each other's perspectives helps build a common identity for a shared fight. So in meetings, the Street Vendor Project tries to minimize the use of language break-out groups.
"Someone who only speaks Spanish isn't going to hear the person who speaks Arabic's position, and that division stays in place," Goldin explains.
On the other hand, SEIU Local 26 in Minnesota—whose members speak Somali, Amharic, Spanish, and English—has found that language-based caucuses work well to build a sense of ownership of the union.
In "worker circles," the local brings together workers who speak the same language and frequently share a common racial or ethnic identity.
"It's often very productive to start in monolingual, mono-racial spaces, have people get a sense of identity and support of each other, and discuss aspirations of what they want from the union," says Secretary-Treasurer Greg Nammacher.
The circles also provide a place to brainstorm organizing demands important to particular communities. Local 26 has bargained language on prayer breaks, observance of the Islamic holiday Eid, and protections for members facing immigration audits—all demands that came out of the circles.
LANGUAGE JUSTICE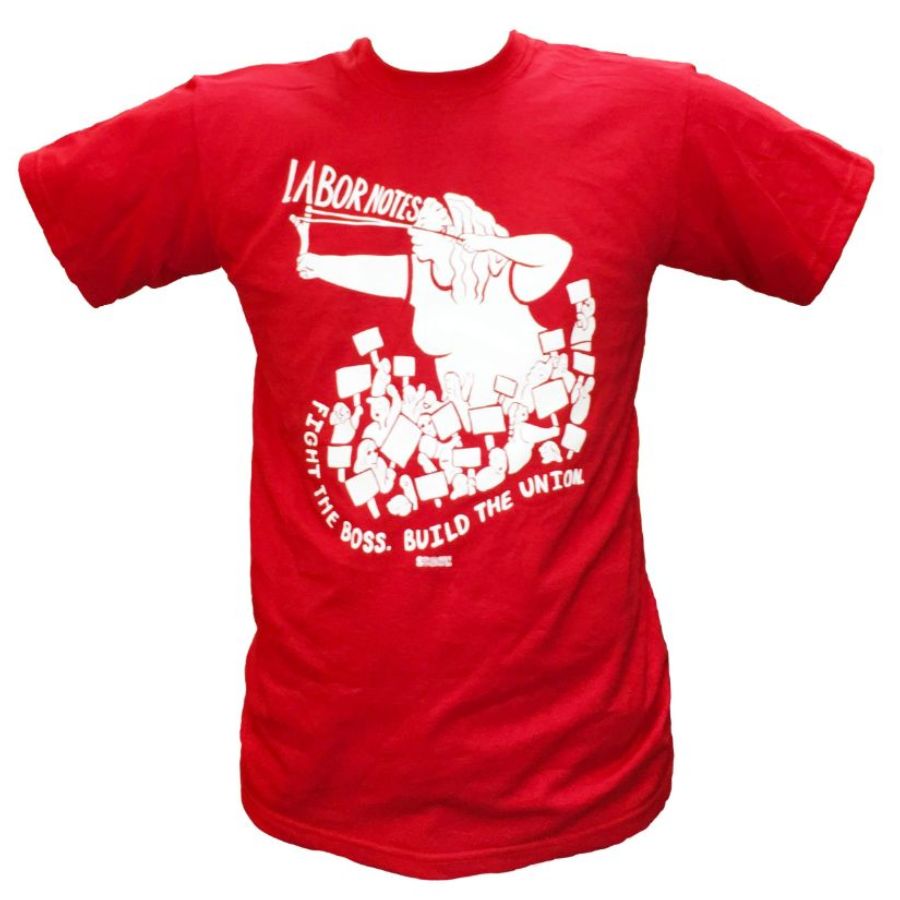 Roberto Tijerina, past coordinator of the Multilingual Capacity-Building Program at Tennessee's popular education hub the Highlander Center, argues language access should be a pillar of social justice work.
"Often people provide interpretation as a service model for non-English speakers, as opposed to a tool for people to talk to each other," says Tijerina. "Whatever other power dynamics are in the room, at least linguistically, people should be meeting as equals."
That's one reason why the New York New Jersey Regional Joint Board of Workers United, representing retail and manufacturing workers, conducts its organizing workshop in two languages. Some parts are in Spanish, others in English—and simultaneous interpretation goes both directions.
This means monolingual English-speakers, too, experience what it's like to have to use interpretation. Local 26 does the same thing, asking anyone who speaks only one language to wear an interpretation headset.
This setup helps lessen the stigma that non-English speakers sometimes feel about participating, Tijerina explains:
"English-speakers have the privilege of speaking nonstop. Non-English-speakers have to raise their hand, everything has to stop, they can't speak non-interruptedly. A lot of people don't want that attention."
"Sometimes we think we'll just talk at people in their language, and that's good enough," says Thielen. "But every good trade unionist knows a huge part of our job is listening to people—trying to make sure it goes in both directions."
ON THE SHOP FLOOR
Still, she emphasized how challenging it's been to integrate these principles into UFCW's everyday work.
The union worked with Tijerina to develop a pilot workshop for stewards who are also called upon to interpret for members in the workplace. The workshop explored how the roles of advocate and interpreter can be contradictory.
"Even the best-prepared steward will get into situations with management where the worker will say something that is detrimental," Thielen said. "If everyone is speaking the same language it comes down to the choice of that worker."
But, she says, "when the steward is trying to play both roles, they have to constantly make decisions [on whether] to steal the worker's voice, by editing or commenting on what's been said rather than being a bridge for the worker to speak for him or herself."
People develop as leaders, Thielen says, by learning to speak for themselves—including making their own mistakes.
NO QUICK FIXES
There are no quick fixes. But organizers shared some common principles:
Map all the ways people connect to the union, and make them accessible. Can members find directions to the hall, participate in meetings and rallies, read the website, get trained as a steward, and register for a conference in their own language? Start with the most critical needs first, and commit to a larger vision for the longer term, says Tijerina.
Think about interpretation at the beginning of a planning process, not as an afterthought. "It has to be a conscious effort," says Luis Lucho Gomez, organizing director of the Workers United branch. "It's too easy to fall into pattern of not doing it."
Give interpreters specialized vocabulary. Local 49 provides a glossary of common terms used in union meetings, plus a cheat sheet on "how we interpret in this union." The guidelines include interpreting everything that's said and not shying away from interpreting comments that are critical or emotional.
Adjust agendas to allow enough time for interpretation—and enough time to make sure everyone understands. Goldin stressed that it's better to take the time than to move quickly but leave members confused.


Gomez agrees: "It makes meetings longer, but that's the expectation: everything gets translated."

Long recommends some flexibility, though. The introduction and icebreaker might need simultaneous interpretation, but practice sessions or reviewing materials might work better in language break-out groups.

Hire staff who speak members' languages. Where staff don't speak a language, Workers United and the Street Vendor Project look for members and allies in community organizations who can make sure information gets relayed back. But Goldin cautioned that relying on members to interpret in meetings takes them out of their role as participants.
Translate agendas, workshop materials, registration documents, and websites. Thielen also recommends field-testing important documents to make sure they say what you think they do.


When there aren't the funds to translate long contracts into multiple languages, Long suggests translating key information, such as the wage table, just-cause language, and frequently asked questions.

Think beyond meetings. Local 49 tries to use simpler chants at rallies, along with buckets and shakers, so there are easy ways for everyone to participate.
There's no getting around the fact that a multiracial and multilingual environment takes resources, Nammacher says. Even with more affordable FM radio transmitters, interpretation equipment can be an investment. And skilled interpreters should be fairly paid.
But it's worth the cost to make sure members can understand each other. After all, participation and solidarity are crucial ingredients for strong organizations.
"When you tap into language, there is so much more going on in terms of affirmation, respect, and really hearing people," says Nammacher. "People will work harder for the fight, and dig deeper into the worksite and their community."