Britain Strikes for a Day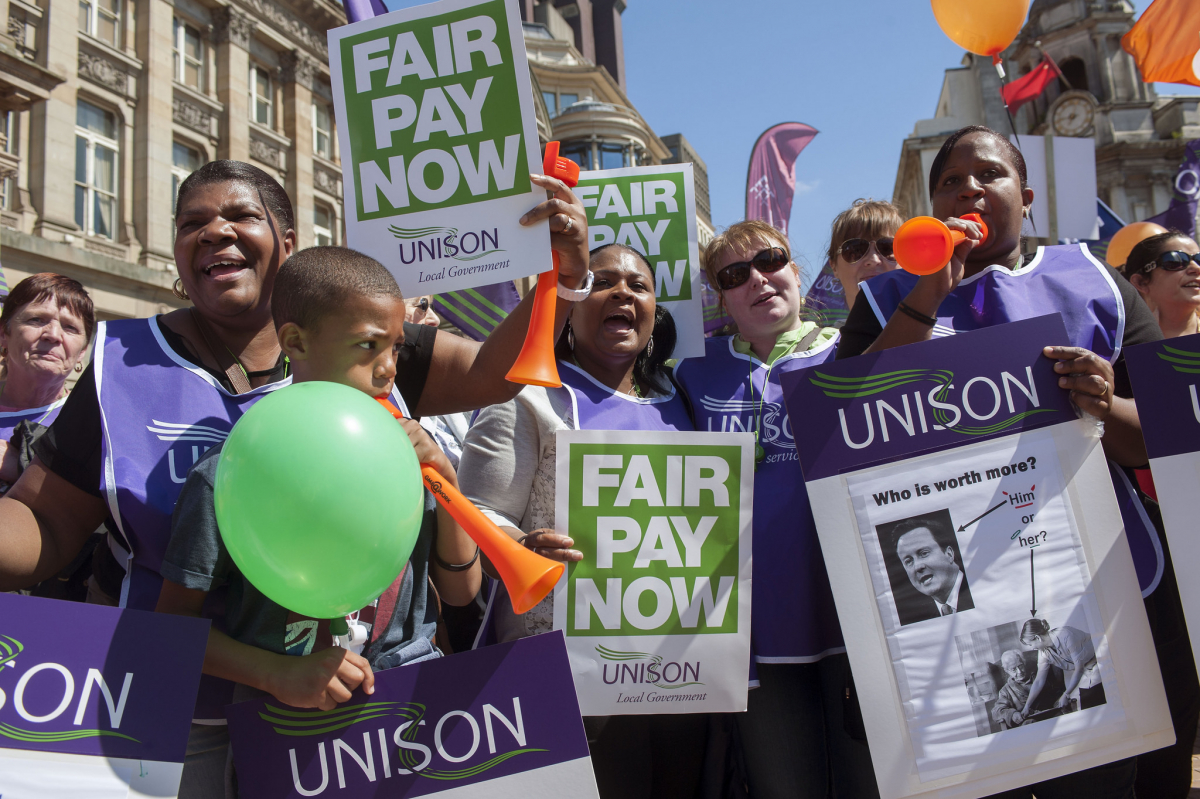 It's finally happened. The rusty machinery of the British trade union movement has turned—sluggishly—to allow us a magnificent day of rank-and-file protest. Only one day of striking, when there should be so many.
Yesterday hundreds of thousands of public sector workers "took a day off" the length and breadth of Britain to protest not only their poverty pay (already low-paid, they have now been denied anything more than a 1 percent increase since 2010), the loss of 400,000 public sector jobs in the same period, and pension losses.
Support from the National Union of Teachers meant the closure of schools across the country. Civil Service strikes closed government offices and even national art galleries.
In London, the crowd takes off from the BBC headquarters—making a point about media bias. As we head towards the warlike monuments of Trafalgar Square, the mood is boisterous and festive, with chanting, singing, and lots of laughs.
At the Trafalgar Square rally, the first group I speak to are workers at the imposing National Gallery just behind us, who seize on me as reporter to tell of a brand-new grievance: the new head of the gallery has just privatized sections of its staff and launched a sweeping attack on their Public and Commercial Services union. I promise to do my best to publicize their cause.
These workers see the march as "magnificent," but one comments: "Parliament live in a different world where the public comes last. The press will give it five minutes… There are 650 [Members of Parliament] who have no concern other than the vote."
I share their cynicism, which turns out to be only too justified. Later we learn that "Labour" Party leader Ed Miliband has felt it necessary to declare his opposition—yes, you read it right—to this great movement of public sector workers.
Food Banks in Peacetime
But other strikers are boosted by public reaction to the protest. Clare, a school support worker from the public sector union UNISON, says she saw a lot of support, with cars and bus drivers honking. "You get the sense that [the march] is the start of a backlash against cuts to services," she says.
Was there pro-strike feeling? She thinks so. But "people in general don't understand that [public sector workers] are low-waged."
Her colleague Valerie adds, "Everything's gone up. Once food banks were only heard of in wartime.
"The MPs [Members of Parliament] should take notice," Valerie continues. "A lot of us are in unions. If they're bringing in more [anti-union] laws they're going to have a lot of trouble on their plate. The rich are richer, the poor are nothing—it's not even."
"We would be ready to take longer strike action," Clare says, "so people can see we mean business."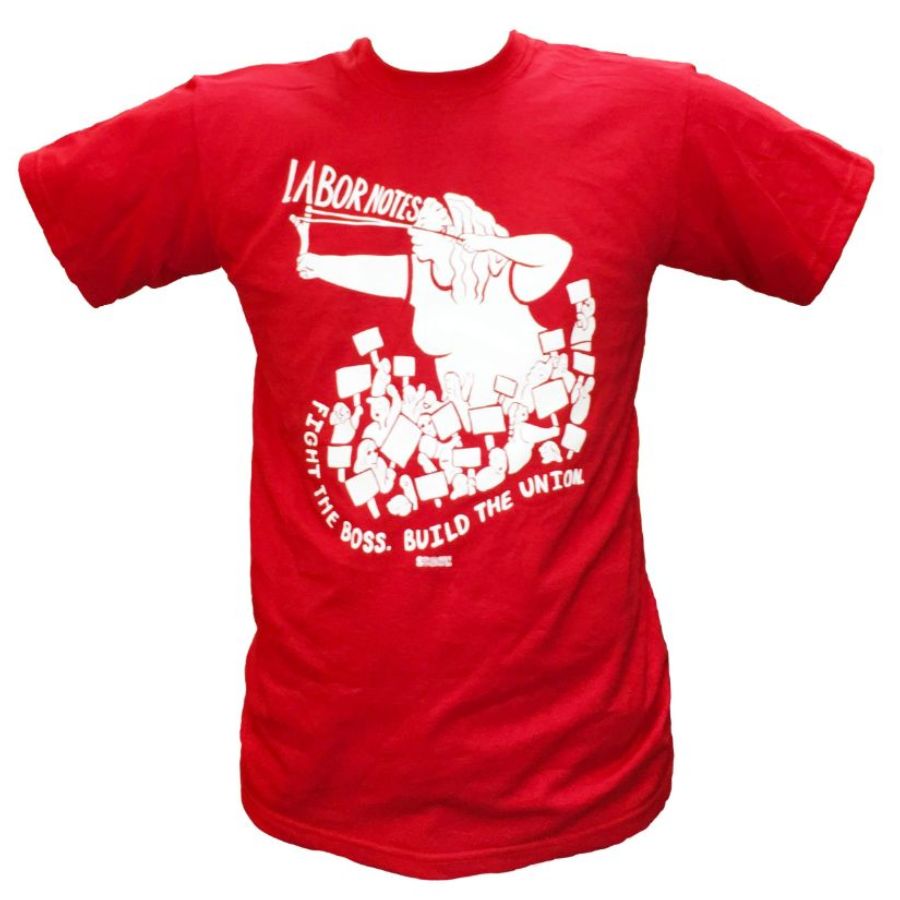 At the rally, Fire Brigades Union activist Phil tells me that every London fire station is on strike today: "We don't need picket lines," because no-one went to work. The firefighters were already taking action in their own dispute on pensions.
Phil describes their mood as "pretty gritty, pretty determined." He insists that "large gatherings like this where unions come together have an impact—they get media attention," but when asked if he thinks it'll be on the news tonight, he grins. "For 20 seconds."
Two workers in the General and Municipal union (GMB) are confident that "the march should show, with all the different unions, that we're serious." Teaching assistants like them have already suffered a staggering six-year pay freeze.
Living under the poverty line, they too have had to use food banks. "We can't afford to take a day off," Tracy points out, "but we have to make a stand." Her colleague chimes in, "If the government doesn't take notice, it'll get bigger and bigger."
'He Won't Sleep'
James, a refuse collector in Britain's largest union UNITE, also reports low wages. "We were promised £1 an hour more—we haven't had it yet. No pay rise for three years."
These "bin-men" are paid below the poverty line for a job so vital that society would collapse if they went on strike for more than a few days.
Another refuse collector, Colin, says this is the first time they've been on a march. They say the people of Thurrock, the town they come from, are on their side. Referring to Parliament, Colin says, "Westminster doesn't realise how important we are."
Yet, like so many other strikers, the two demonstrate a surprising faith in British democracy. Will Prime Minister David Cameron sleep easy in his bed tonight? "No," they agree.
Finally, special needs caregiver Mary from UNITE tells me she's here because "they cut our pay. We used to be on 30 hours a week, now 20." Proudly, she reports that there were "pickets outside all the public places" in her outer London borough.
Mary too says, "The demo will worry Cameron…he will be fretting…He won't sleep tonight!"
I can only hope that Mary's right, and I'm wrong. But whoever wins the argument, there's no denying the power and glory of workers in action. Venceremos!
Sheila Cohen is a member of the National Union of Journalists (UK).