Workers or 'Leaseholders'? D.C. Cabbies Ally with Teamsters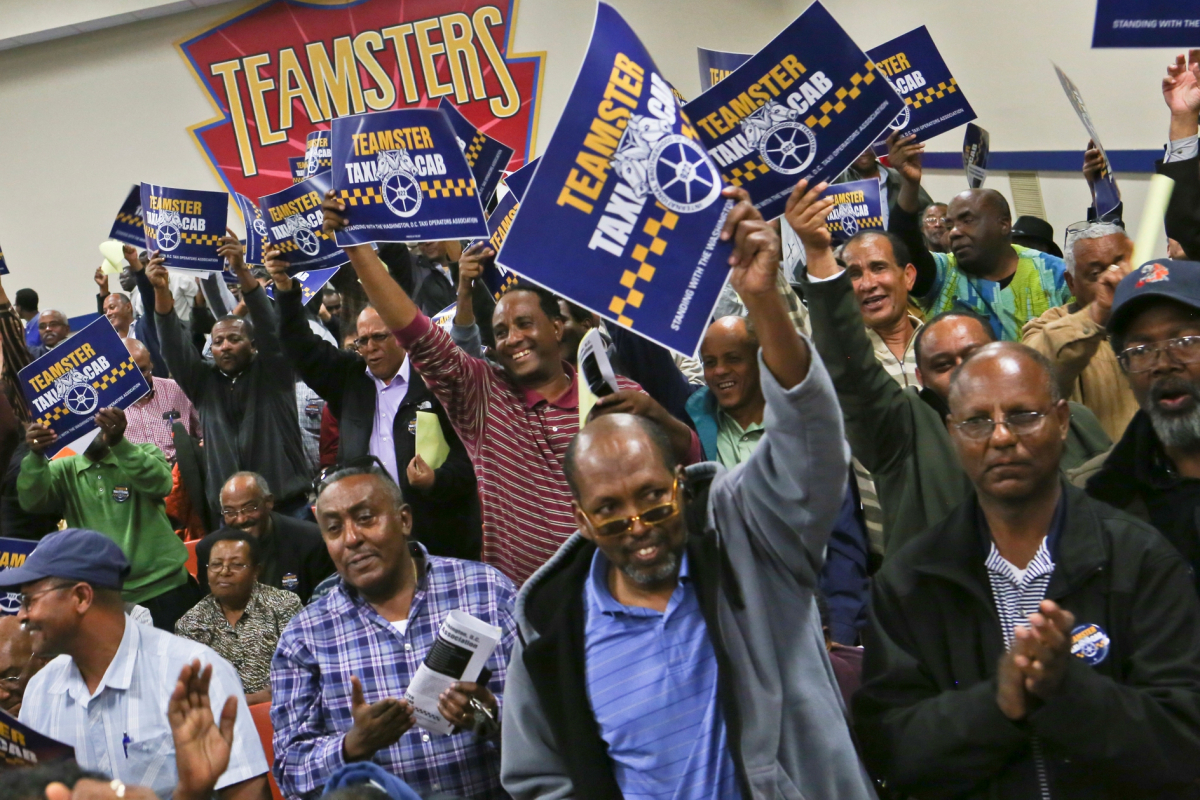 Taxi drivers in Washington, D.C., angry about rushed execution of expensive new regulations, have allied with the Teamsters union.
"The drivers responded tremendously," said 12-year driver Addis Gebreselassie, "because of the frustration and the abuse from the D.C. government. We were voiceless. They never answer any question we ask."
A thousand drivers—out of 6,000 in the area—packed the Teamsters Local 922 hall October 29 to form the Washington, D.C. Taxi Operators Association and then voted to have the local represent the association. Drivers waved signs with the familiar double-horses logo saying "Teamsters Taxi Cab."
Drivers will pay $25 monthly dues, $23 of which will go to the local for a "service agreement to represent them in negotiating, lobbying, and legal" questions, according to Galen Munroe of the Teamsters International.
Because D.C. taxi drivers are not, strictly speaking, employees, but rather owner-operators or leaseholders, they are not covered under labor law. The association/service agreement is a way to take advantage of a union's expertise despite that fact.
Local 922 President Ferline Buie estimated that 90 percent of D.C. drivers in the grueling job are immigrants, largely from South Africa, Pakistan, and especially Ethiopia.
Part-time cab driver Mohamud Samantar was a Local 922 member in his other job, at Alamo Rent a Car, and it was he who first approached the local about affiliating fellow cab drivers. The Teamsters have had a similar arrangement in Seattle since last year.
REGS WITH NO INPUT
New regulations that took effect November 1 caused Samantar to seek help. These include requirements for a different, $450 dome light (which the drivers say is less safe than the old ones), uniform red and gray paint jobs for the cabs (another $1,100), and credit card machines.
New dome lights have not been available from vendors, and cellular reception for the credit card machines is spotty, causing drivers to lose money. But police have impounded noncompliant cabs. On November 4, 150 drivers went to city hall to present a letter to the mayor—one driver's cab was impounded and towed on his way there.
The next day the union sought an injunction delaying the regs until the city can assure that the credit card system is functional and that dome lights are available.
They were outraged when the mayor's spokesperson responded, "The drivers have been their own worst enemy. We barely have a Third World taxicab system in this city."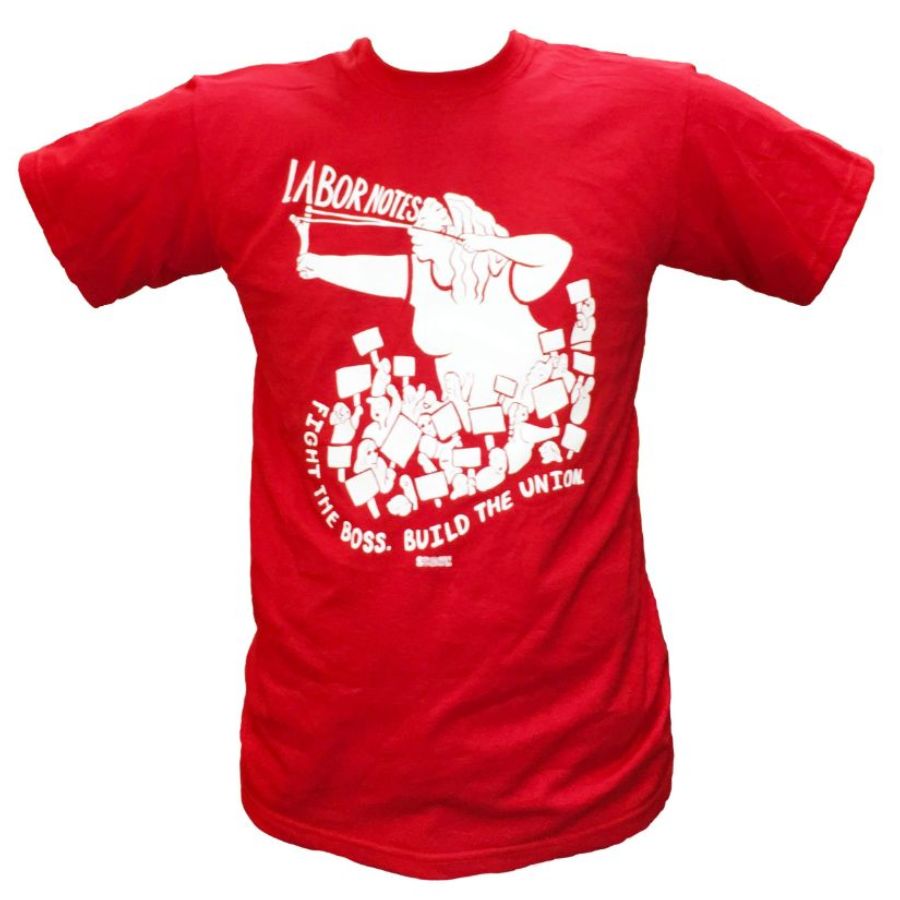 Gebreselassie says the Taxicab Commission tacked an extra 50 cent charge onto each credit card fare. Half will go to the commission and 25 cents to the driver—but "swipe fees" and other charges will cost the driver 45 cents more for each ride.
The union says the regulations were imposed too quickly, with no say for drivers, and asks for a driver to be put on the commission, which is mostly made up of representatives from industries such as tourism and hotels.
Drivers will elect a steering committee for their association but will not participate in Local 922 meetings or elections.
In Seattle, driver Salah Mohamed, a member of the association's leadership council there, said, "The cab companies kept us under the carpet. Now we stand together, we have a sense of direction." The association helped beat an increase in fees, he said.
UNREGULATED COMPETITION
In both D.C. and Seattle, drivers say their biggest challenge is competing with new unlicensed, unregulated services like Uber—often "nothing but an app," according to Mohamed. The cars passengers summon through the web have no special insurance; drivers have not been background-checked.
"If you don't install your credit card or dome light, the police will tow you," Gebreselassie said. "But they don't issue tickets for these guys, ever."
Union spokespeople highlight the Teamsters' lobbying and legal role, but the association/union has held three rallies in its short life.
The most successful taxi drivers' organization thus far is in New York, where the 17-year-old Taxi Workers Alliance has carried out two strikes against regulatory changes, forcing both the city and cab-company owners to bargain, in effect.
The Alliance, which claims 15,000 members, has stressed member organizing alongside services such as legal assistance with tickets. It got an AFL-CIO charter as an "organizing committee" in 2011.
Although the D.C. cab drivers will lack the rights of most union members, Buie said with a smile that "they are calling themselves Teamsters."