Philadelphia Teachers Take School Closings Fight Citywide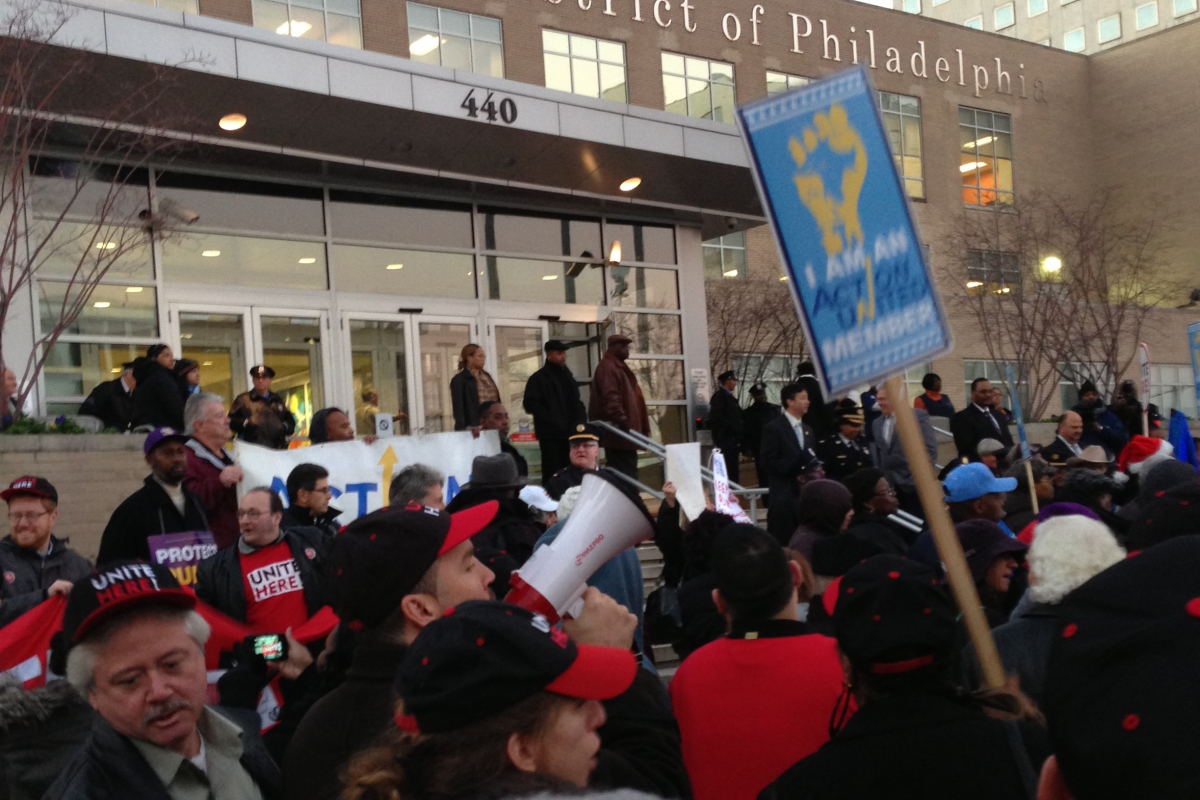 When the Philadelphia school district announced plans to shut one out of every six schools and uproot 17,000 students, teachers realized it would take a citywide fight to stop the 37 closures.
"It's all hands on deck," said third-grade teacher Hillary Linardopoulos. "Everybody needs to be in the mix."
The Philadelphia Coalition Advocating for Public Schools (PCAPS) is protesting at schools slated for closure and at the central district office, and is holding big rallies, town hall meetings, and candlelight vigils.
Students protested the district's coming "apocalypse" with a zombie-themed event: "Nothing will be left but a brainless future," they warned.
Occupy Philadelphia, a founding member of the 15-group coalition, infused the campaign with direct action aimed at banks and corporate interest groups. The campaign was already well on its way when Chicago Teachers struck last September, but the teachers' success gave Philadelphians hope they could win a similar campaign, said Quanisha Smith from the community organization Action United.
The Philadelphia Student Union and Youth United for Change are key groups in the coalition; they have historically led the fight against attacks on education in Philadelphia, and students have conducted surveys, testified, and helped formulate the coalition's counterproposals.
PCAPS wants a moratorium on closures till the impact on communities can be assessed. In addition to offering a detailed critique of the devastating proposal offered by the district's hired consultants, the coalition has developed its own vision of what makes a high-quality public school. They want a student bill of rights, funding cut by the governor to be restored, and student, parent, and teacher input into an improved curriculum.
Like many urban school districts, Philadelphia announced scores of closings to address a budget shortfall. The district, taken over by the state in 2001, has been plagued by draconian budget cuts, turnover in superintendents, and previous privatization attempts.
Enrollment in district schools has declined about 20 percent in the past decade, while charter schools have skyrocketed, now enrolling a quarter of Philadelphia's students.
The district's deficit this year is $27.6 million, but administrators predict $1 billion over the next five years. Their solution: to pay a consulting firm more than $4 million.
The Boston Consulting Group recommended the same basic plan it has proposed in Memphis, New Orleans, and other cities: close schools, multiply charters, lower teacher standards, give principals and administrators more power to hire and fire teachers, and bring in private managers to compete against each other in running schools.
A state-appointed commission will make a final decision on the closures in March.
UNIONS UNITE
The Philadelphia teachers union has seen the number of teachers in the district shrink by 1,500. Fellow school employees have been laid off and have faced harsh contract takeaways, a warning for teachers, whose contract expires this summer.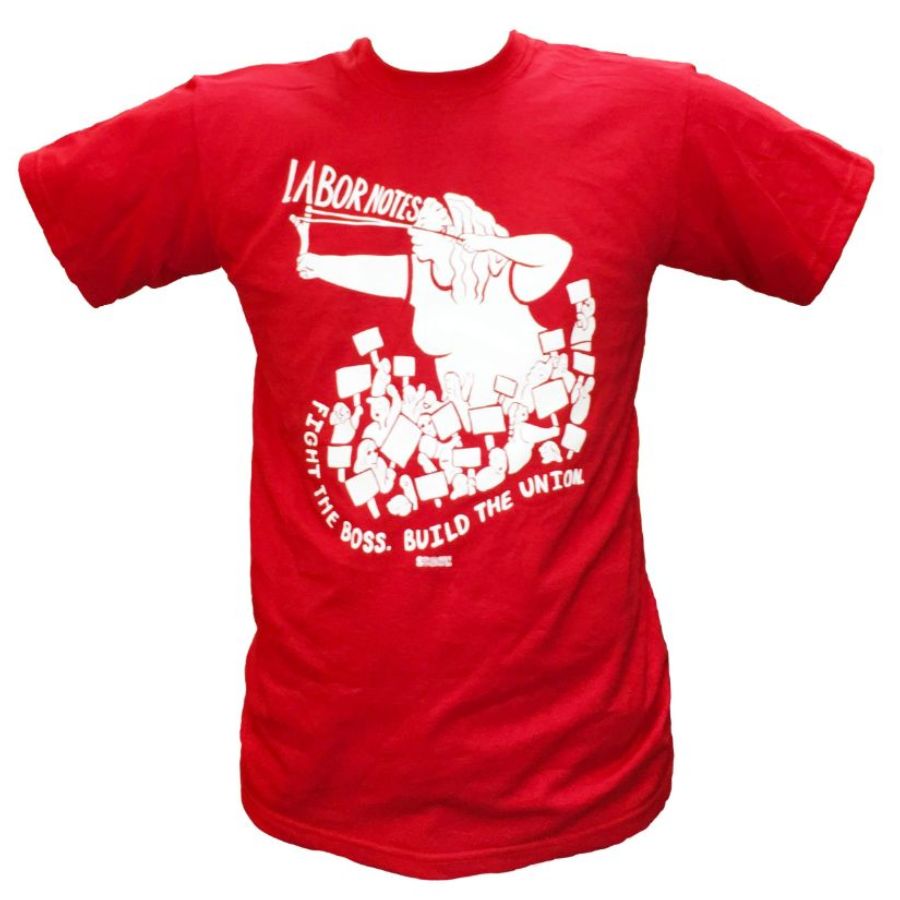 Last July, after threatening to subcontract their work, the district pushed through what it said was $100 million in concessions over the next four years for maintenance, cleaning, and transportation workers, including pay cuts and cancelled contributions to the health and welfare funds.
Since then their Service Employees local, alongside UNITE HERE representing cafeteria workers, has been active in the coalition.
Anissa Weinraub, who belongs to a Teachers Action Group that organizes to improve schools and education policy, said, "After years and years of distrust and tension, we are pushing through together."
Andi Perez, director of Youth United for Change, doesn't see the teachers' union issues as separate from students' concerns. "We want more teachers in our classes," she said. "I'm worried about them getting laid off, too."
Perez sees how school closings disrupt students' lives. "The more they switch schools, the more they are going to drop out," she said.
CLOSINGS DON'T SAVE MONEY
The coalition says school closings can be disastrous for local communities and should happen only as a last resort, with community input. "There is something so important about the neighborhood school," Linardopoulos said, "where any child who lives within the boundary can sign up and get a quality education.
"You can't just bring in these kids from one neighborhood to another. There's going to be crime, there's going to be turf issues."
School closings are a popular method of cost-cutting for big-city districts, but critics say the savings are exaggerated. Chicago Mayor Rahm Emanuel is pushing for up to 100 school closings this year. New York City just announced 26 planned closures.
But studies refute claims of savings. School buildings are difficult to sell. They cost money to maintain, and when vacant can become blights on their communities. Washington, D.C. schools chancellor Michelle Rhee closed 23 schools in 2008, claiming she would save $23 million—and instead cost the district $40 million.
Helen Gym, a Philadelphia public school parent and co-founder of Parents United for Public Education, said the effort to close schools and defund education is part of troubling national trends. Grassroots groups need to see the big picture, she said: "This should not just be a school-by-school approach, but a citywide dialogue about public education."
---
This article has been revised to clarify the chronology.