Election Season: Let's Be Watchdogs, Not Lapdogs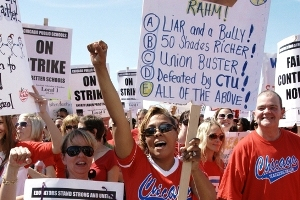 It's election season, and the Democrat who's cold-shouldered your union since the last campaign is running again. But instead of a reckoning for the candidate's dismal labor record, the campaign feels more like a long reprimand—to your members.
There's plenty of pressure to bite your tongue and keep quiet about your criticisms till after the election. Unions fear losing "access" or, of course, seeing the Republican waltz in.
It's a familiar dilemma for union leaders, but a few unions turned the conventional wisdom on its head this year, piping up instead of quieting down during campaign season.
FEET TO THE FIRE
The Western Pulp and Paper Workers have been vocal opponents of the Trans Pacific Partnership (TPP), a secretive trade deal being negotiated between the United States and at least eight Pacific Rim countries. Union activists fear the NAFTA-style agreement could wipe out whole industries in the U.S. and cement a corporate grip on the rules of the global economy for decades.
But unlike most of the labor movement, the AWPPW took its criticism of the deal straight to President Obama, picketing a Portland, Oregon fundraiser in July. The union fears more paper mill jobs being moved abroad and wants transparency in the TPP negotiations, at the very least.
"Our members are saying, 'Why are people cutting the president slack?'" said AWPPW Vice President Greg Pallesen. "If it was a Republican doing the same thing, we'd be hammering that Republican."
These tactics run counter to those adopted by other unions heavily impacted by trade policy, like the Steelworkers, who are pouring millions into get-out-the-vote efforts for Obama in Pennsylvania and Ohio but have been hesitant to publicly criticize the president's trade policies during the election.
BAD PENNY
In Chicago, the hotel union UNITE HERE has not shied away from going after the chair of Obama's 2008 fundraising committee, major donor Penny Pritzker. The union has conducted a three-year campaign to pressure the billionaire heiress of Hyatt Hotels, whose management refuses to negotiate decent contracts with workers. Pritzker also sits on the Chicago board of education.
UNITE HERE has regularly deployed high-profile tactics against Pritzker, such as exposing the family's numerous appeals of property taxes on their Chicago-area mansions and bursting into meetings of Pritzker's favored charities with mops and brooms in hand. When Hyatt workers struck, the union deployed a Pritzker look-alike to the line to order them back to work because "Penny needs her billions."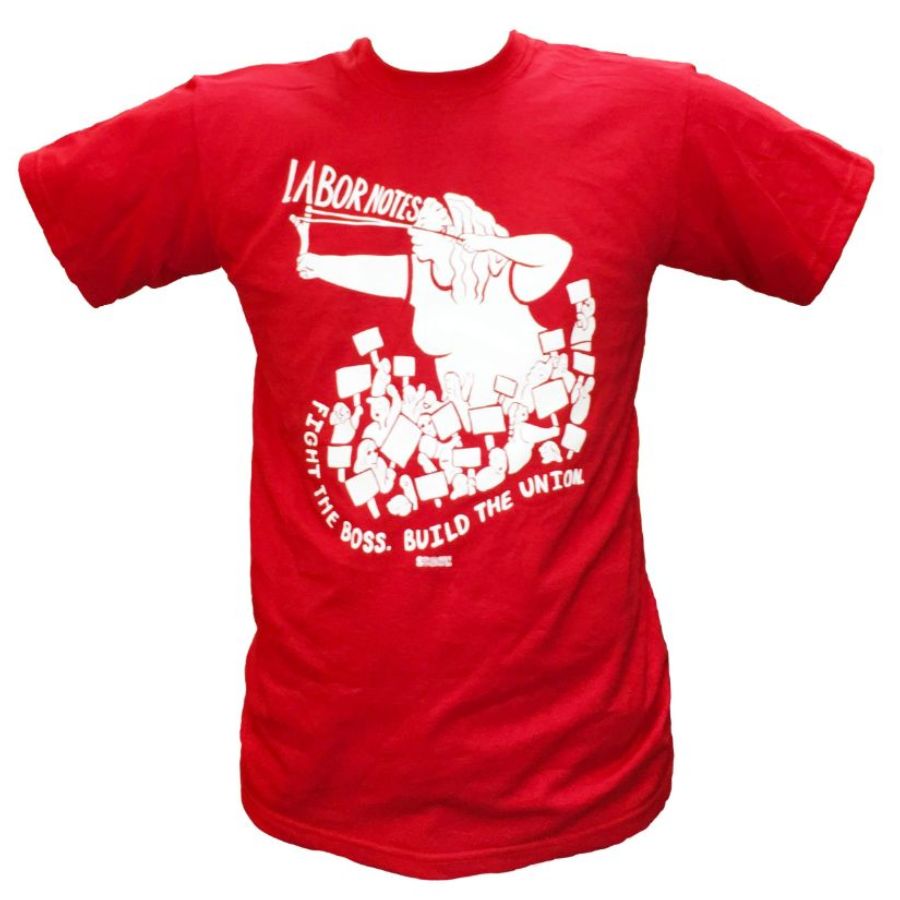 The Obama campaign has backed off its connection with Pritzker; she's no longer funding chair.
WON'T BACK DOWN
The sharpest example this election season, of course, is the high-stakes September strike waged by the Chicago Teachers Union (see page 12). President Obama's close ally Mayor Rahm Emanuel came into office last year looking to implement all the administration's favorite education "reforms": closing dozens of schools in favor of charters and using student test scores to fire teachers.
Scaling back or postponing their battle with Obama's former chief of staff would have been much more palatable to CTU's parent union, the American Federation of Teachers, and to national Democratic leaders, who feared Obama would lose votes no matter which side he came down on. (The president remained neutral.)
"The Democrats and the Obama campaign had a problem," noted CTU Vice President Jesse Sharkey. "If they were going to demonize CTU or try and bust our union, then it makes it pretty clear how anti-union their policies are, and that it's Democrats, not the Republicans, pushing those policies this time."
The union hammered the "educational apartheid" of Chicago schools, even though the Republicans tried to score political points in Obama's backyard by siding with Emanuel against the teachers.
Whatever their worries heading into the strike, teachers are clear they couldn't have gotten the contract they did without it. And many credit their strong support among public school parents—who supported the strike 2 to 1—to their unsparing criticism of politicians on both sides of the aisle who stood in the way of the schools Chicago students deserved.
NOTHING VENTURED
Always the big fear is that holding Democrats accountable will push labor even further to the political margins than we already are. But speaking truth to power hasn't weakened these unions so far.
If anything, being a watchdog, rather than a lapdog, built their credibility with the public. In the teachers' case it even enabled them to exercise leverage during election season rather than being hamstrung by it. Next even year, more of us should give it a try.
---
This article is part of a set we're publishing this month, 'Making Elections Count for Labor.' Click here for other articles in the series.
/>