Restaurant Workers Set Sights On Walmart Wannabe: Darden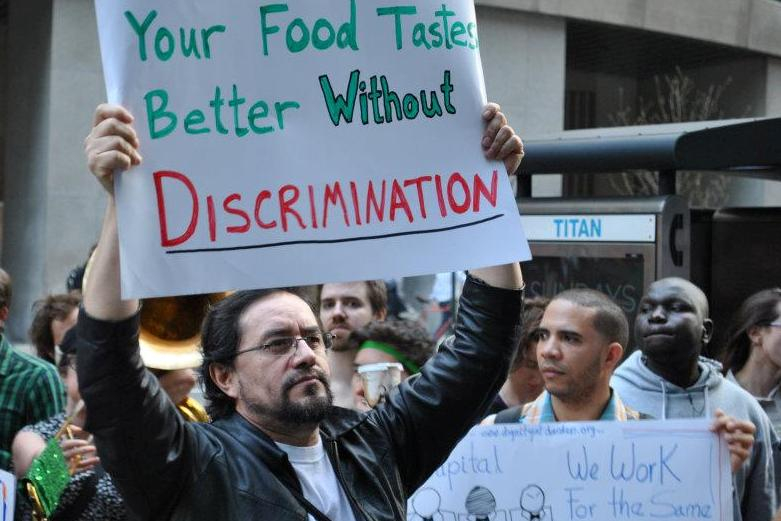 Restaurant workers organizing with the Restaurant Opportunities Center have trained their sights on their most ambitious target yet—a giant chain that wants to become the Walmart of sit-down dining.
Called Darden, the company says it's the largest full-service restaurant corporation in the world.
Darden owns 1,900 restaurants under the names Olive Garden, Red Lobster, Longhorn Steakhouse, Capital Grille, and others. This year the company added a new name, "defendant," when Capital Grille workers in five cities sued, charging the corporation with stealing wages and firing Black workers because of their race.
According to the suit, restaurants in Chicago, New York, Miami, Los Angeles, and Chevy Chase, Maryland, required workers to work off the clock, paid them the tipped minimum of $2.13 an hour when they weren't doing tipped work, and denied them breaks, among other violations of federal and state wage and hour laws.
SUNNY IMAGE
The conditions described by workers contrast sharply with Darden's carefully hewn image as a leader in the industry and a conscientious corporate citizen. Executives tout its contributions to charity, its sensitivity to diversity, and the giant solar electricity array atop its Orlando headquarters.
But working conditions at the Capital Grille in downtown Chicago are so demeaning, said dishwasher Alfredo Galdanez at the Labor Notes conference in May, that he wanted to leave the moment he walked in. Managers threatened to fire him, Galdanez said, if he left work to seek medical care after getting burned on the job.
ROC members have been picketing the five Capital Grilles named in the suit. During the conference, Labor Notes participants joined the largest picket yet at Galdanez's workplace, around 75 people. The fuss led more workers to inquire about the organizing and the lawsuit, said Chicago ROC organizer José Oliva.
The company also called ROC, telling the group to stay off the property. "We know that we're being effective when we get a reaction like that," Oliva said.
The employer is notorious for firing injured workers. Miami Capital Grille worker Elose Arestíl said that after giving her more than the work of two people and regularly clocking her out before she was done, managers fired her when she cut her hand.
Capital Grille is Darden's "fine dining" brand, marked by white tablecloths and higher prices. But the prices on the menu don't affect workers' paychecks.
"I opened the menu in 2005 and saw the prices, and you open the menu now and you see the difference," said Alex Peña, a pantry station worker at Capital Grille in New York. "But when you ask for a raise, they give you 110 excuses."
A former dishwasher in Chicago, Carlos Marban, recalled that managers would clock workers out when they were still working, stealing a half hour of their pay.
Darden's CEO Clarence Otis, meanwhile, made $8.5 million in 2011 and the company posts handsome dividends for its investors. The corporation is an offshoot of General Mills and has been voraciously acquiring local dining chains since it went public in 1995.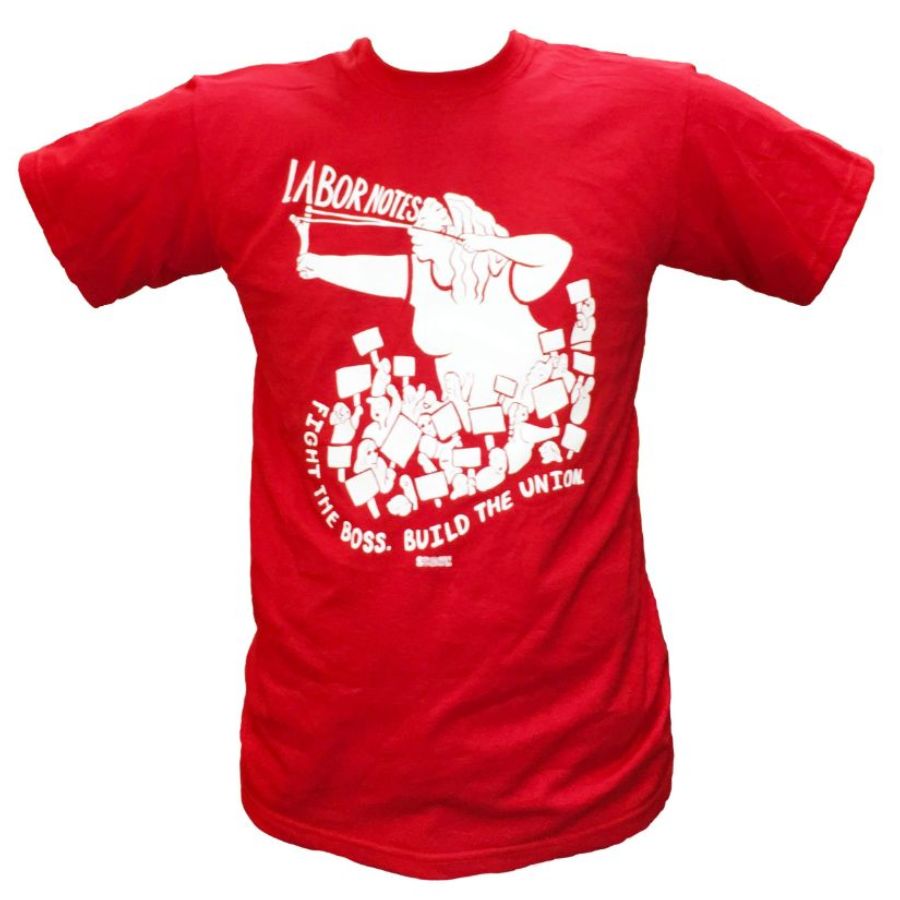 It's not only the tablecloths that Darden likes to keep white. Managers heavily favor white workers for front-of-the-house jobs, say workers of color, with lower-paid kitchen positions filled by non-white immigrants.
According to the lawsuit, workers overheard a Darden corporate representative tell a Chevy Chase manager that a certain server, an African immigrant, "did not fit the Capital Grille image" and that the manager should fire him.
Marcus Dijon, an African-American server, recalled that there was "a lot of heat on the Black servers" after another meeting with corporate officials. Managers played "gotcha" with Black staff, using disparate discipline to fire Dijon and three others in rapid succession in May 2011, leaving almost no Black servers in the restaurant, the suit alleges.
African American and African servers at the restaurant also said they were assigned tables in "elevator alley," an unpleasant area, resulting in lower tips. Managers ignored requests by Black staff to be promoted to server from server assistant, the workers said.
NO UNION
Aside from food service employees in larger institutions such as hospitals, hotels, and colleges, there are only trace amounts of unionization in the restaurant industry (.01 percent by one union's estimate), and that's not going to change anytime soon.
"Everything we've learned from unions we talk to, no one has any plans to organize that sector of the economy," Oliva said.
ROC isn't a union, and it doesn't organize workers along the lines laid out by the National Labor Relations Act. But it has successfully sued restaurants for violating wage and hour laws. In the course of settlements ROC has managed to get employers to commit to fair practices.
The requirements last as long as the court order, usually five years or more, but any violator risks a contempt of court citation, a penalty that can be more threatening than raggedly enforced labor law.
A legal strategy is not enough to get most employers to shape up, however, so ROC, the workers involved, and community supporters picket, petition, and even conduct flash mobs inside restaurants that are stealing workers' pay.
In March 2011, after months of Friday-night picketing joined by University of Michigan students, ROC-Michigan reached a settlement with Andiamo Dearborn, an Italian restaurant outside Detroit. The agreement committed Andiamo to cease its bad practices and institute some good ones, like sick leave, vacations, and mandatory raises.
Darden attracted ROC's attention when the fired Black workers at the Chevy Chase location came to the D.C. chapter for help. The name was familiar because ROC research indicated the company looks to follow the Walmart model of controlling prices and labor practices all along its supply chain.
If a corporation is big enough, it can impose prices, as many Walmart suppliers have learned. Workers all along the chain feel the results as suppliers squeeze them to keep up with those falling prices.
Darden is not yet big enough to dictate to its suppliers, according to ROC's assessment, but it's well on its way. Like Walmart, it could set a new low standard for the whole industry if workers don't stand in the way.