Transit Troubles Provoke National Day of Protests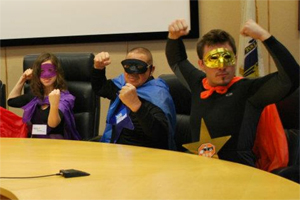 The Massachusetts Bay Transportation Authority is a lot like other urban transit systems across the country. It's underfunded, understaffed, and overworked as the Great Recession pushes more and more working people onto public transit. But the "T" was proposing fare hikes—from $1.70 to $2.40—and service cuts that are among the harshest in the country. And that ignited a firestorm on April 4, the national day of action for transit justice.
Marking the anniversary of Martin Luther King's assassination, the Amalgamated Transit Union (ATU) joined with community movements and Occupy in 15 cities to protest fare hikes and service cuts to public transit. Chicago, Denver, and Pittsburgh saw rallies, leafleting, and candlelight vigils.
In Boston, following a 24-hour vigil at the Statehouse led by young people and seniors, 150 people packed a meeting of the MBTA's board and shouted "Shame on you!" as the directors voted to make riders pay more for less.
The intensity of the action in Boston comes from a decade of organizing and coalition-building in Boston's working class neighborhoods and communities of color.
The communities that use public transit the most are the ones the T serves worst. Twenty-five years ago, the state tore down the rattley old elevated line that ran through core black neighborhoods and built a modern new line… in a whiter, wealthier neighborhood. The local buses that replaced the train were routinely late, overcrowded, and slow, and their diesel fumes sent asthma rates through the roof.
It was the last straw. People organized. A T Riders' Union and their allies won a commitment for 100 new clean-fuel buses. Seniors and people with disabilities fought back against bus-stop closures and reduced services. Youth groups campaigned for a comprehensive Youth Pass that would get them not just to school but to work at all hours of the week.
But on another front, the state legislature was rolling transit justice back.
Big Dig = Big Debt
The Big Dig—a massive 1990s project to rebuild the interstate highway running through Boston—busted a hole in the state's finances. State legislators dodged the problem a decade ago by offloading some $2 billion of Big Dig debt onto the already insolvent MBTA. Debt service now eats up more money every year than rider fares bring in.
The T is in a death spiral of deferred maintenance, increasing breakdowns, and year-to-year funding crises. Three months ago its management offered the riding public two scenarios: a 43 percent overall fare hike plus service cuts, or a 37 percent fare hike and more service cuts. Those least able to pay—youth, seniors, the disabled—would be hit the hardest.
Six thousand people poured into public hearings. According to the MBTA's own figures, speakers rejected both scenarios 50 to one. In heart-rending testimony they described all the ways the T's plans will devastate our communities. "You call paratransit for the disabled a budget-buster," said a leader from the Massachusetts Senior Action Council. "We call it a lifeline." Others insisted: "Public transit is a right."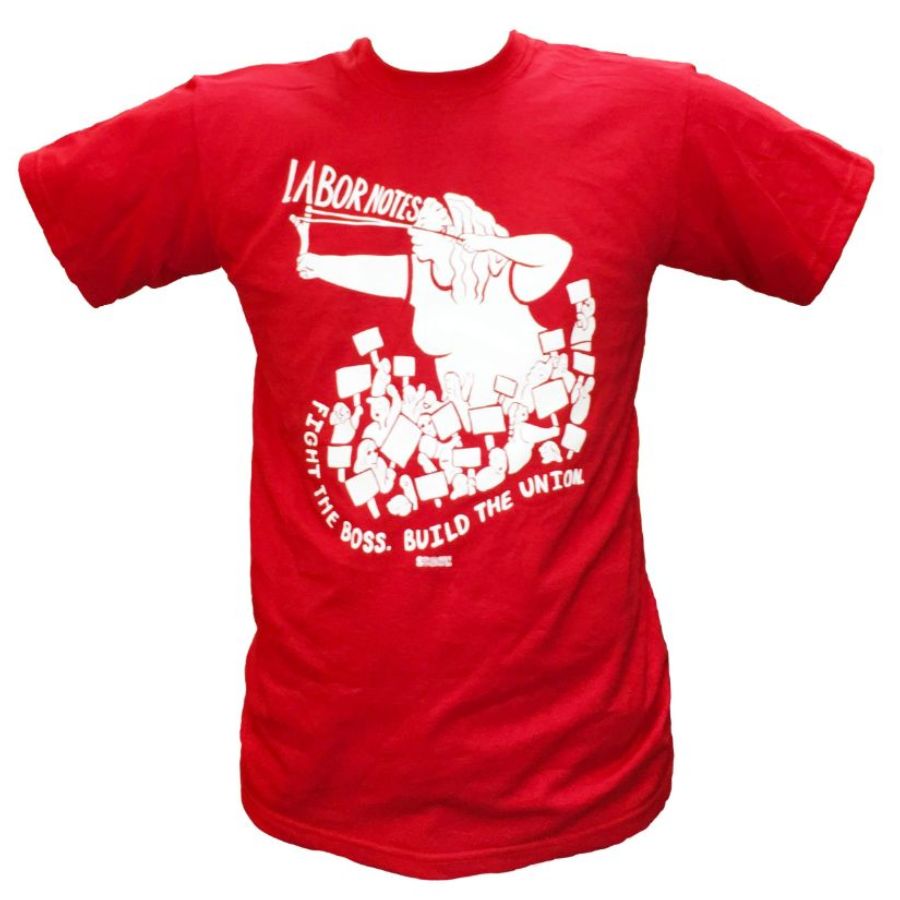 Speakers also saw through the immediate crisis to the fundamental problem: Government is starving public transit. T officials admitted there will be another $100 million deficit next year. Years of self-organizing, coalition-building, and problem-solving helped people recognize the cuts as mere band-aids on the T's gaping debt.
Since T management wasn't coming up with solutions, organized riders did, and developed "Fast Five" solutions to this year's funding gap. Organizers and leaders dressed as superheroes—"the Fast Five"—took over a T board meeting and elicited a written three-page response to all five proposals.
A week later on April 4, 150 people repeatedly silenced the board as it adopted a modified austerity plan, which still sticks seniors and people with disabilities with a 100-150 percent fare increase. The plan will completely eliminate four bus routes, including the only connection to a public housing development. People left the room saying, "This isn't over!"
It's not. The transit justice coalition is expanding. The ATU local in Boston is joining with community and environmental groups in a campaign for jobs, maintenance, and better service. In southeastern Massachusetts, where many bus lines stop running at 6 p.m., two ATU locals and several community organizations have won holiday and Sunday service so workers can get to and from their jobs and people can participate in their communities more reliably.
"Now, in addition to continuing that fight, we are expanding our coalition effort to a new statewide coalition," said Gary J. Pires, president of ATU Local 1037 in New Bedford. "The key to getting the politicians on board is to make our demands as a unified group."
In the Pioneer Valley, where the regional transit authority is seeking fare hikes and service cuts, the ATU local has joined community and senior organizations to pack two meetings and win an accountability meeting with the authority's chair.
All these labor-community coalitions are saying "fund it and fix it." Don't just save the service we have. Improve our transit system so that it works for the people who depend on it and wins over the people who could be choosing to leave their cars at home.
The coalitions also recognize that their immediate transit crises are symptoms of a broken statewide system, so the organizing and the solutions are on the state level. And they are demanding an equal role in the decision-making that shapes our transit systems.
---
Darlene Lombos is executive director of Community Labor United in Boston.