Pressing Grocery Chains, Florida Tomato Pickers Start to Feel Gains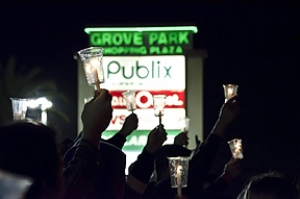 Calling on a generations-old tradition to dramatize the abuses in farm labor, the Coalition of Immokalee Workers held a weeklong fast in early March to shame the intransigent Florida grocer Publix.
The tomato pickers of CIW broke their fast, coming in the middle of the Christian Lenten season of penance, with clergy and members of the Kennedy family. A three-mile march from a Publix supermarket to company headquarters decried the stubborn management for refusing to pay an additional penny per pound for tomatoes, a demand already agreed to by 10 major food corporations.
The event was a stirring reminder of the United Farm Workers and Cesar Chavez, who fasted often in the struggle for dignity in the California fields. Robert Kennedy joined Chavez when he broke a 1968 fast.
Forty years later in Florida, agricultural workers still suffer from many of the same problems: abysmal piece rates, back-breaking work, abusive bosses, even documented cases of modern-day slavery.
But the CIW has avoided relying on a dominant leader, and pays careful attention to see that workers themselves use its agreements to win improvements in the fields. That gives hope to many that its gains—unlike the UFW's—will stick.
FAIR TRADER JOE
The Publix fast followed a notable victory: In February Trader Joe's agreed to pay the extra penny and sign the CIW's Fair Food Agreement, after hundreds of protests nationwide led by student, faith, farmworker, and community groups.
The penny appears in the form of a bonus in workers' paychecks. The CIW says its agreements have added $4 million to farmworker wages since January 2011 and have won guaranteed wages for the first time.
After many failed attempts to get a dialogue started with Publix, a caravan of workers and community supporters with bullhorns embarked on the 140-mile drive from the Immokalee fields to Publix headquarters to begin their week-long fast.
CIW organizer Marc Rodrigues described the morale and energy the night of their departure as "electric and full of hope."
The fast became a site of 24-hour activity, said Oscar Otzoy, a farmworker and CIW organizer. Students, clergy, and TV crews flocked to the encampment in the sprawling strip-mall city of Lakeland, half way between Orlando and Tampa.
Letter-writing drives produced hundreds of messages to management. Candlelight vigils popped up in front of supermarkets. A TV station's viewer poll said 62 percent would be willing to pay more for their tomatoes if it meant better working conditions for the workers who harvest them.
Publix prides itself on its "family" approach—but apparently the circle of caring doesn't extend to the people who pick its produce.
"When we protest their stores they won't even come out and look us in the eye," said member Leonel Perez.
The grocery corporation, which claimed $1.3 billion in profits last year, is rehashing the tired excuse that tomato pickers are not direct employees and therefore the company isn't responsible for their poverty.
But the CIW has shown time and again that major tomato purchasers control conditions in the fields by setting prices. When corporations squeeze their suppliers, the suppliers take it out on the workers. That's why CIW targets the top of the supply chain.
Other brands have figured that when their image is in the crosshairs of the farmworkers and their consumer allies, it pays to see the error of their ways. If Publix signs on to the coalition as have many others before them, CIW leaders believe other grocery giants can be beaten.
YOU'VE GOT A RIGHT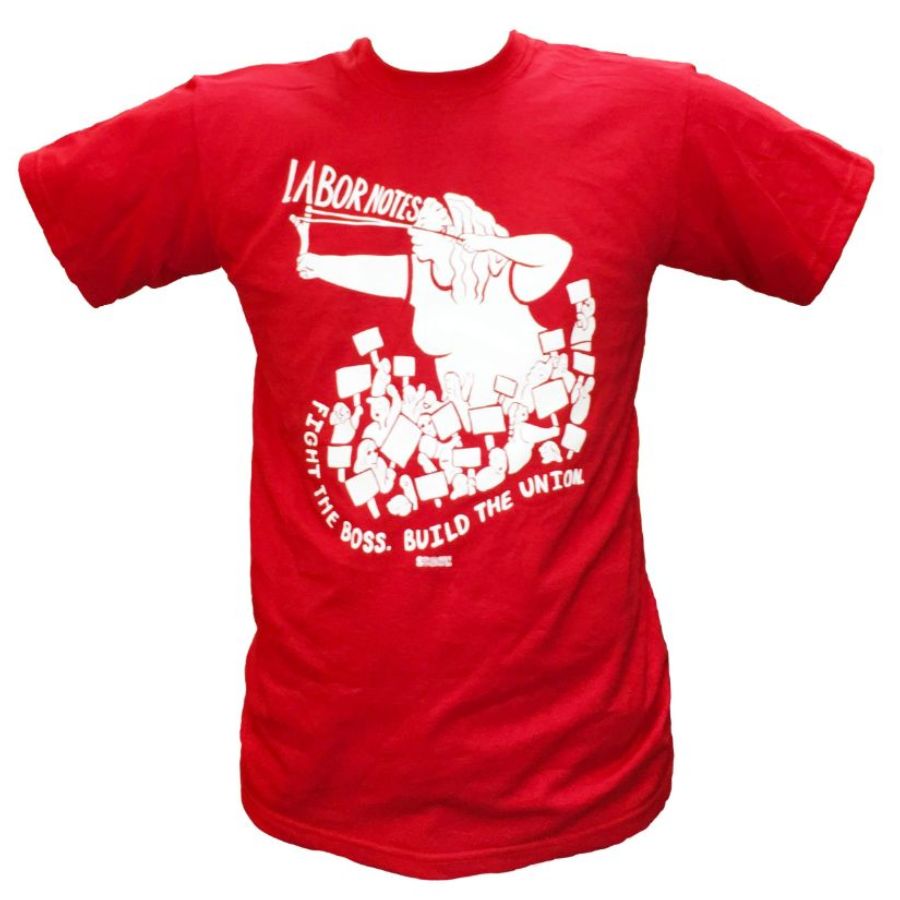 CIW organizers and farmworkers are proud of what they've achieved: Their agreements guarantee a cooperative complaint resolution system, a participatory health and safety program, and an education process to make sure the new workers who enter the fields every season know their rights.
But they know a code of conduct is not worth the paper it's written on without daily vigilance and enforcement on the part of workers themselves. "That's why the coalition is doing the worker-to-worker education that will make what's on paper come to life in the fields," Perez said.
CIW is producing a guidebook and videos on the new rules, which include trainings on the use of safety equipment, health and safety committees that meet regularly with bosses on the clock, and the right to stop work for hazards such as pesticides being sprayed close by.
CIW organizers host meetings before shifts to explain the new rights, and staffers answer an 800 number to document violations. Individual grievances like paycheck irregularities have been easy to resolve, Otzoy said.
Gerardo Reyes, a CIW organizer, said a women's committee has been successful in getting abusive ranch employees fired for repeated sexual harassment. Bosses are complying with worker demands to quit using abusive language and to grant shade and water, Otzoy said.
"Growers that don't comply with corrective measures face losing major accounts with CIW fair food partners," explained Reyes.
WAGES, FOR THE FIRST TIME
A major win has been a minimum wage that begins when the workers punch in and ends when they punch out, regardless of the weather or other conditions. Once the workers are on the property, they are on paid time.
Since farmworkers are excluded from federal labor law, any sort of guaranteed wage is unusual.
The workers under CIW agreements get paid around 82 cents per 32-pound bucket of tomatoes, but if a worker cannot reach the minimum wage of $7.67 per hour for 40 hours the company is obligated to make up the difference.
"If for some reason like low harvest or other human factors the worker can't make weight, they will at the very least receive minimum wage pay," Otzoy said.
Perez said workers at one grower have used their agreement to ease the stresses—and toxic risks—of the job.
"We used to have to arrive at the work site by 7 a.m.," he said. "We would have to wait for up to two hours for the plants to dry in order for it to be safe for us to handle them, because of the pesticides. The boss didn't care because we were getting paid by the weight, not the hour."
Perez said a committee formed to ask the boss to push back the start time on days when they expected delays.
He agreed to postpone work by two hours, giving workers time to send their kids off to school "with a proper breakfast and a loving goodbye," Perez said.
"In the past, when workers were exhausted from working in the sun, we simply suffered through it," Otzoy said. No longer. "Our humanity will not be ignored. We're here today and we are not going away any time soon."