Cablevision Workers Lead MLK Day March as Disparities Fuel Union Drive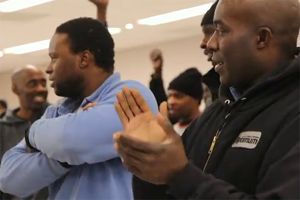 Kester Charter has heard the promises before, but this time he isn't biting.
"Cablevision said they would look into wages at other companies, make ours competitive, upgrade the retirement," says the 15-year cable technician in his gentle West Indian lilt. "They never did anything."
Charter and 284 other Brooklyn field service workers at Cablevision are readying for a union vote January 26. It's the fourth attempt to win a union for the techs in two decades, and the first that has withstood the company's relentless misinformation campaign long enough to proceed to a vote.
The Communications Workers are making sure the workers' outrage reaches corporate executives. A busload of Brooklyn techs will lead the Reverend Al Sharpton's National Action Network gathering today with a march to Madison Square Garden, which Cablevision owns (along with the New York Knicks, who play there).
The Knicks are hosting the Orlando Magic this afternoon, guaranteeing a big crowd for the protest. Sharpton and several city leaders have requested meetings with Cablevision's CEO, but have been met with silence.
A win in Brooklyn would be a welcome piece of good news for the telecom union. Verizon continues to demand billions in concessions in continuing contract talks, and the corporation announced in December a deal with its cable company competitors that threatens the jobs of 45,000 union members there.
BLACK WORKERS MAKE LESS
Racial disparities are fueling the Cablevision organizing campaign. Brooklyn's techs are almost entirely black, and start at $12.85 an hour. Starting salaries for the company's mostly white techs on Long Island are $2 higher.
The Brooklyn workers discovered the disparity after the company dispatched help from Long Island to clean up after a storm, and the workers compared paychecks. "They limited the number of people they sent after that," said Borris H. Reid, who has worked at the company for eight years.
A much larger disparity is becoming apparent to Cablevision workers, however: With average annual salaries around $40,000 and more expensive health insurance, they make only half as much as unionized Verizon technicians in the same city.
The two companies offer competing TV, internet, and phone service packages.
"You work the same coaxial cable I work the next month," said Chris Calabrese at a debate the union held at Brooklyn College, moderated by the city's Public Advocate Bill de Blasio. (The company didn't show, so a union organizer played devil's advocate.)
Calabrese is a Verizon worker and vice president of CWA Local 1109, which is organizing the campaign. The union has taken several Verizon workers off the job to tour Brooklyn, talking to Cablevision techs on their routes, away from management's watchful eye.
"Customers jump from company to company based on who has the best deal," Calabrese said. "The companies are in competition with each other. The workers are not."
HAMMERING THE UNION
Centered in New York, Connecticut, and New Jersey, Cablevision is the country's ninth-largest cable company, with 3.2 million subscribers and 20,000 employees.
The company posted a $361 million profit in 2010. Cablevision's recently departed No. 2 executive made $28 million last year, twice as much as the entire payroll for the Brooklyn workers.
The organizing battle, under way for months, has been brutal.
Cablevision workers have been forced into mandatory anti-union meetings for up to three hours a day for weeks, where union-busting consultants from the Jackson Lewis law firm pummel them with talk about a strike-happy, corrupt, dying labor "business." But vocal union supporters are taking the meetings over, countering the company's arguments.
"They work on things they think are important to you—your house, your family," said Steven Ashurst, a leader in the campaign. "They're selling a bill of goods. Our salaries have been flat for three years. The only way to advance here is if you're willing to cut your brother's head off."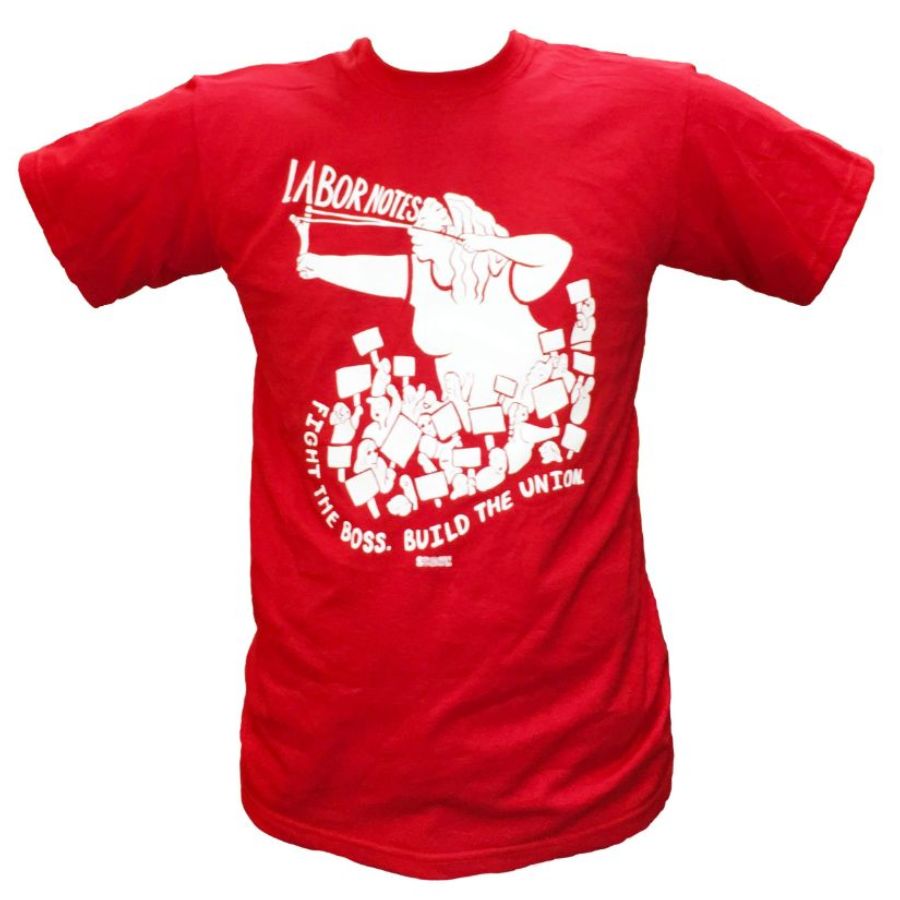 Already, two pro-union workers have been disciplined and pro-union workers have lost overtime hours. But enthusiasm is still running high. The union filed for the election with 70 percent support, and camaraderie is strong. "This is the best spirit I've seen since the Marine Corps," said Al Pemberton.
Organizing the cable companies has been a long-discussed but little realized prospect for the CWA and the Electrical Workers (IBEW). They represent less than 10 percent of workers at cable companies nationally. IBEW has fared better in organizing, but both unions have relied on small, locally driven campaigns. They notch a few wins but more often fall victim to the standard anti-union playbook, as managers convince cable workers they're better off not joining locals dominated by Verizon and AT&T workers.
Marlon Gayle says workers know they're literally a number to Cablevision management. When he fell through a window during a repair job last year, he spent three months waiting for Cablevision to approve a surgery, and then was fired because he couldn't return to work fast enough.
"The first thing they tell you is that all your benefits are gone," he said. Fifteen days later, his health insurance ran out—and Cablevision reassigned his company ID number to someone else.
Gayle, 29, recuperated and won his job back in July after intense lobbying from friends and family who work at Cablevision.
Management told him he should be happy, but Gayle's voting for the union. "They punched me in the face and gave me an ice pack," he said.
TROUBLE AHEAD AT VERIZON
While Verizon and Cablevision offer much the same services today, they won't tomorrow. That has the union worried.
In December Verizon spent $3.6 billion to buy spectrum from Time Warner, Comcast, and another cable competitor. CWA fears that means Verizon will soon stop installing its underground fiber-optic lines, which deliver the bundled TV, internet, and phone service that competes head to head with the cable companies.
Building the fiber network has been a labor-intensive, $24 billion project that has sustained CWA membership as the traditional landline phone business has suffered.
The fiber network is clustered in more affluent urban and suburban areas. But instead of building the high-speed fiber out fully, union officials say Verizon is likely to use the extra spectrum to juice its rapidly expanding wireless network.
Verizon Wireless is almost wholly non-union. Repeated attempts at organizing have been met with management's fear and intimidation campaigns.
In return, the cable companies—which don't offer wireless now—will begin to sell Verizon's phone service through their stores, and take a cut.
"Historic enemies are becoming best buddies, and that's really bad news for consumers," said a CWA official.
The Department of Justice is investigating the spectrum purchase for anti-competitive concerns, but union officials aren't optimistic the government will intervene.
With wireless poised to carry Verizon's service, Goldman Sachs analysts are already calling on Verizon to sell off its remaining landlines, freeing it of the "large" pension and benefit costs of the unionized workers there.
When Verizon unloaded its New England landlines in 2008, service bombed and the heavily indebted buyer, FairPoint, went bankrupt two years later. Its creditors demanded that 3,500 CWA and IBEW members take $90 million in concessions.
The unions found $3 million in savings through efficiencies, but as FairPoint has churned through three CEOs, they're still waiting to hear if the company will pursue the takeaways.
CWA is pushing a bill in the New York legislature that would make it more difficult for Verizon to repeat the sell-off tactic. The legislation wouldn't block a sale, however, and stands little chance in the Republican-controlled Senate.