Hoffa's Hot Air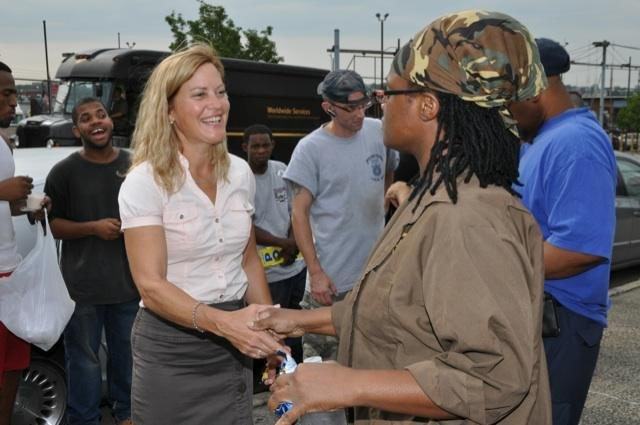 At a Detroit Labor Day rally, Teamsters President James Hoffa created a firestorm, fanned by FOX News. Labor Notes asked Sandy Pope, Hoffa's chief opponent in his re-election this fall, what all the noise was about.
We interviewed Pope as she waited for a train to Washington, D.C., where she will debate Hoffa's stand-in, Ken Hall, at 6:30 tonight.
---
What exactly did Hoffa say?
He talked about taking those sons of bitches out, apparently referring to Republican officials. And he also talked about the war against the Tea Party. That managed to inflame not just Republican officials but a lot of workers out there that are part of that.
What was your reaction?
He's full of hot air. People don't know that he's in the middle of an election campaign—he was talking to his troops. He was in Detroit, his home base; there were a lot of Teamsters in the audience. All the people making a fuss don't realize this was big talk designed for his own election and not anything real.
Suddenly he's talking tough, when he's been totally missing in action when it comes to fighting back against concessions at the companies we represent like UPS or Waste Management. Now he's talking about jobs, when he's allowing all these companies to get away with hiring part-time workers, temp workers, contracting out our work.
What reaction have you heard from other Teamsters?
My Facebook page has exploded with comments. People are enraged because he's shown no backbone in fighting the companies, and now he's talking tough. And even politically, all he does is write big checks and these politicians abandon us anyway. There's no organization nationally to hold these politicians accountable.
Also, members who identify themselves with a conservative view were upset that the union seems to be kissing up to the Democratic Party rather than being more careful about how they endorse politicians.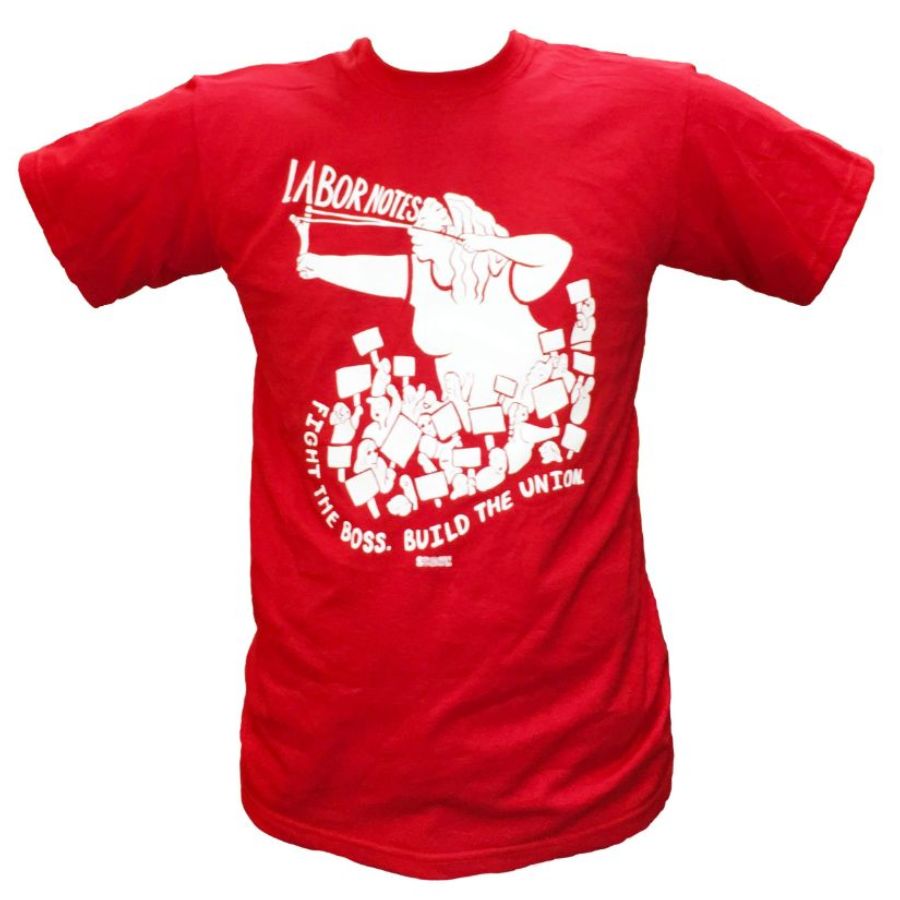 I had proposed holding a march in Washington over two years ago, when the economy tanked and there was so much talk about needing the government to create jobs by building infrastructure. I proposed in a national Teamsters meeting that we do it, and lots of officers supported it. But the union's head of political action said "now is not the time, we have to leave Obama alone."
Their whole insider, Beltway lobbying strategy is predominant. There is no strategy to mobilize the members, no grassroots strategy. And it's just totally failed.
You're debating Hoffa's running mate tonight instead of Hoffa himself. What reason did he give for bowing out?
I guess he had something more important to do. He's bowed out of every debate, now when things are so critical.
This is an important election—members are paying a lot of attention to the issues because we're in such a crisis.
But Hoffa can't answer direct questions.
---
Ballots in the Teamsters election will be mailed to members October 6 and counted November 14.
The debate will be available on DVD. To request a copy, contact the Sandy
Pope campaign at info [at] sandypope2011 [dot] org.